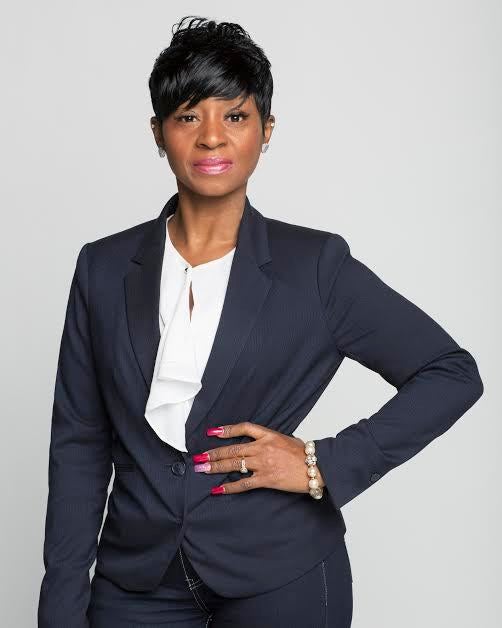 Patricia Robinson is the quintessential Renaissance woman currently holding the professional title of Director of Operations for Emmis Communications, which includes New York/Hot 97, WBLS, and WLIB. Patricia is passionate about sharing her wisdom and knowledge in an effort to empower others to thrive by way of various panels and speaking engagements. She has also garnered success in developing workforce and mentoring programs for New York City youth to ensure prosperity in the workplace and in life-a mission that she is exceptionally passionate about.
We caught up with the industry leader to discuss her career and where she see's the future of the radio industry.
How important is having a diversified revenue strategy to the future of the radio business?
Radio has become sophisticated in creating a portfolio of sub-assets that can offer advertisers a meaningful return on investment of their dollars. We recognize that while broadcast media is the mainframe/core of our operations, Emmis Communications has become stellar at extending our content via way of Social Media, Non Traditional Revenue Events, and Curators of Content. Our audience is massive as a result of our credibility and satisfaction they receive from our music, content and cultural influence from our personalities. For the advertiser, the ability to have a 'unique' experience for their brands/products that directly reaches the millions of our loyal listeners helps us to partner and develop long-term business. The underlying factor is that we genuinely care about our audience and our advertisers. We are an important conduit to connecting the audiences to amazing products/brands and services.
Can you take us through a typical day at your job?
My job has several different roles combined into one. As Director of Operations & HR, my job first and foremost is to take care of all internal issues that involve the workforce. That involves handling all employee human resource matters, advising staff of HR policies and procedures, investigating complaints/grievances, interpreting benefits, staffing & recruiting, managing compliance relevant to operational procedures & FCC regulations. I work in tandem with our Market Controller- Matthew Montalbano, with managing some financial processes for the company. This role also oversees all communications and events surrounding employee safety & welfare, wellness and health, contingency planning and more.. The other significant part of my job is that I am the right hand EA to the Sr VP/General Manager – Charlie Morgan, an amazing General Manager. I partner with him on day to day operational issues that involve our workforce, our building operations, and work in partnership with him managing his daily environment as needed. The best part of the job is working with such an amazing staff. Emmis Communications is one of the nation's most respected media companies, and I proudly serve with tenure of 15 years and counting.
Who is someone who has served as a mentor to you?
I have many people who generally inspire me…but if I had to select one person, I would have to identify Toya Beasley. She is someone who commands your respect when she walks into a room. She is spiritually sound and genuinely cares for the well-being of women and is always ready with a word of 'life' to speak into your existence. She has and continues to advocate for me to win at everything I do. It's a sincere mentorship, where she gives more of herself on the behalf of others. She is well respected in her media/broadcasting professional career, as an On Air Personality, Former Program Director, Public Figure, Community Advocate and well received by a wide array of Church communities and pastors.
Working at Hot97, WBLS and WLIB, I'm sure you have had the opportunity to meet a number of famous recording artists and celebrities. Who were you most excited to meet?
If you follow me on Instagram @hrradiolady, and peruse my page, I have been very very lucky to meet so many artists and celebrities. I think the most memorable had to be when I met the Jackson Brothers, Marlon, Tito and Randy Jackson. I also almost lost it when I met John Amos (James- from Good Times!) The opportunities to be up close and personal have been "added value" for this incredible work journey. There were a couple of other moments that floated my boat… Meeting Shemar Moore and Usher...oh my.
Knowing what you know now, what advice would you give to your younger self as you were just starting out?
Don't waste time doubting what you can do…don't delay on your education, it's important to you and it will pay you back. Pay attention to those things that don't seem interesting to you, as those will be great learning opportunities for you. Do not doubt your voice. Use it to its full potential.
What is your secret to success?
I have a very transparent relationship with God. I value and invest in all of my relationships, as I want to have a community of internal and external partners that understand my personal philosophy as an individual. As it relates to my professional world, I exercise self-discipline daily in my work ethic. I work smart and stay credible to all deadlines, and to my team, which increases my overall credibility. I also exercise honesty and integrity in my work and my communication. I do a self-evaluation every 3 months to see if I am on target against my own goals and personal expectations, with an open mind to know that there is always room for improvement. I get inspired by the many professional successful people I encounter, but I set a realistic bar against myself.
Support HuffPost
The Stakes Have Never Been Higher
Related
Popular in the Community