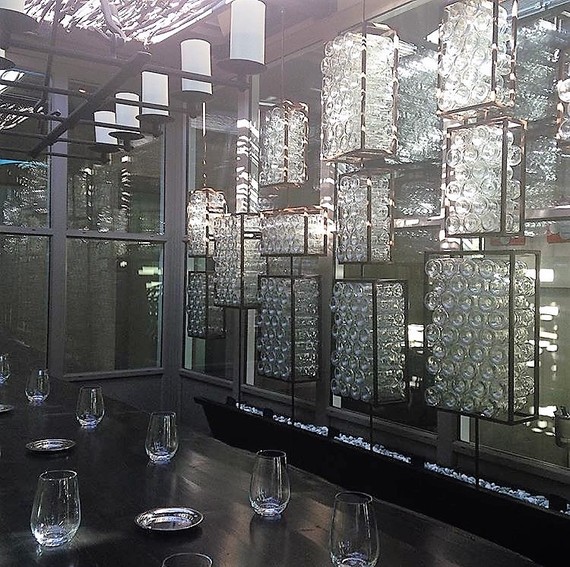 Members of The Guestbook score cash back from stays at hot spots such as Solage Resort and Spa in Calistoga.
The intersection of travel and tech has happily flourished in recent years, thanks in part to hotel group-specific rewards programs, last-minute deal apps such as Hotel Tonight, and the explosion of marketplace services such as Airbnb.
But perhaps all of these options has you overwhelmed? Don't be. Travel is easier than it's ever been, from finding deals to instant itineraries, member discounts and tons of perks right at your fingertips. Here are three of my current favorites to help get you started.

The Guestbook
Savvy travelers love the abundant, double-sided perks offered by The Guestbook, the hospitality industry's first and only rewards program that offers members instant cash back off its lowest rates. By forgoing third party booking sites, The Guestbook hooks travelers up with direct bookings with their 500-plus independent and boutique properties. (Such as The Mondrian West Hollywood, Hotel Sezz in Saint-Tropez, Lotte New York Palace, Sanctuary South Beach, Hidden Hotel by Elegancia in Paris and Clift in San Francisco, to name a few.) Due to the popular company's swift expansion, The Guestbook has further enticed members with the launch of Trip Cash, offering double cash back when they redeem Guestbook rewards at their own partner hotels. Guests can either redeem cash back rewards instantly or get twice the value towards a future stay at one of their hotels--almost like getting paid to go on vacation! The free enrollment only sweetens the deal.

Google Trips
Like a built-in concierge and booking site in one, the Google Trips app makes it easy to store, plan and organize everything in the same app. Type in your desired destination and either manually find hot spots to add to your Saved Places, or search by your own interests. Get specific (art museums, cheap dining) or go broader (via a catch-all such as Local Favorites) and start filling up your days at the touch of a button. The app automatically imports and organizes confirmation numbers and reservation data from your Gmail account, all while mapping out recommended half-day itineraries to explore the city. The Getting Around box is packed with info on every possible method of transportation, making it especially easy to figure out the cheapest, most efficient way to navigate an unfamiliar city.

Olio City
Think of Olio City as having your own tour guide (literally, in-the-know locals prepare the content) tailored to your personal tastes. The app's experts let its algorithm do the work as the user answers a questionnaire and notates preferences via Like and Dislike buttons. Olio then takes each user's personalized interests and curates a list of the best tailor-made events, attractions, and restaurants. (It's built to favor local businesses, cutting out tourist traps and similar noise.) All that's left is for you to check out the app's suggested neighborhoods and all the built-in guidance from notable locals. The catch? Olio is new to the game and only offered in Chicago, Nashville, and St. Louis - for now.