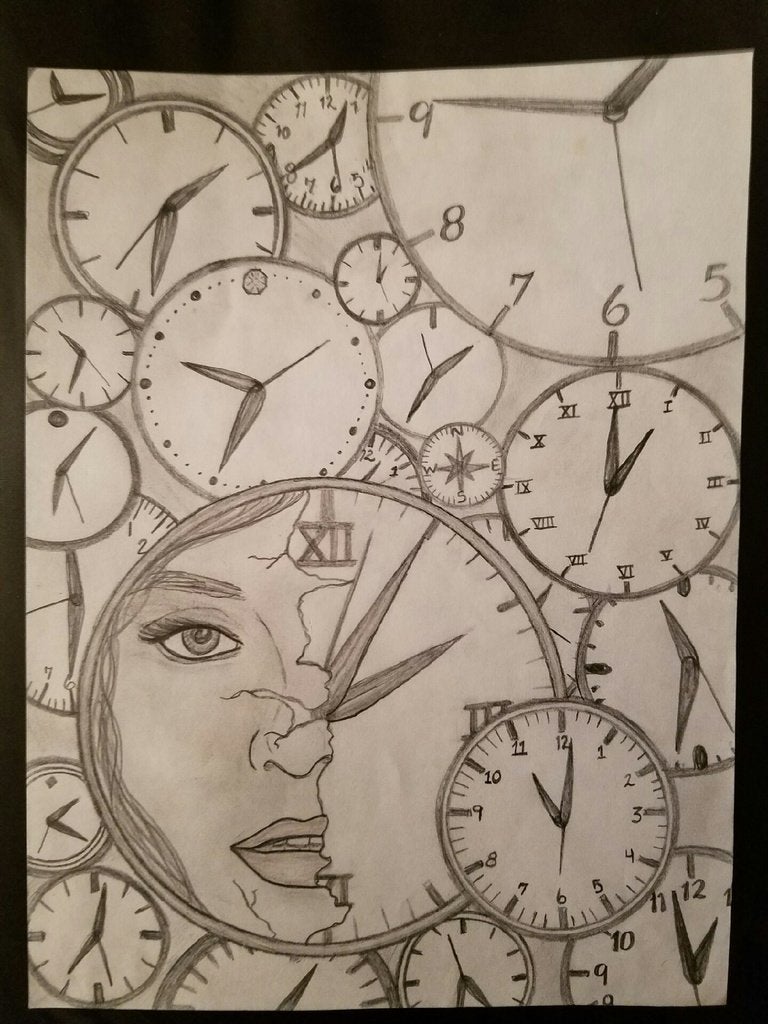 "Art gone bad." That's how Jennifer Mayo described the circumstances that landed her in prison. The more technical terms are forgery and fraud. "I was misdirecting my energies and talents," she joked. 
Mayo, now 38, was born in Corpus Christie, Texas, where she's lived pretty much ever since. Her mother was a painter and ceramicist, so Mayo was in the vicinity of creative expression from a young age. Though she herself doodled and painted a bit, she didn't start creating art in earnest until she was incarcerated. 
"In there it became a — I don't know how to say it — a way to survive," Mayo explained in an interview with The Huffington Post. The artist's work is now on view as part of "On the Inside," an exhibition comprised entirely of work by imprisoned LGBTQ artists. The show, curated by Tatiana von Furstenberg ― daughter of designer Diane von Furstenberg ― is currently being shown at Manhattan's Abrons Arts Center.
All of the artworks on view are made from materials accessible to prisoners ― in many cases, dull pencil on letter-sized paper; but in others, more unorthodox materials are used, like deodorant or an asthma inhaler filled with Kool-Aid. The images primarily depict people, including civil rights leaders, Rihanna, Jesus Christ, and a large selection of self-portraits, depicting the artists beyond the bars that physically confine them.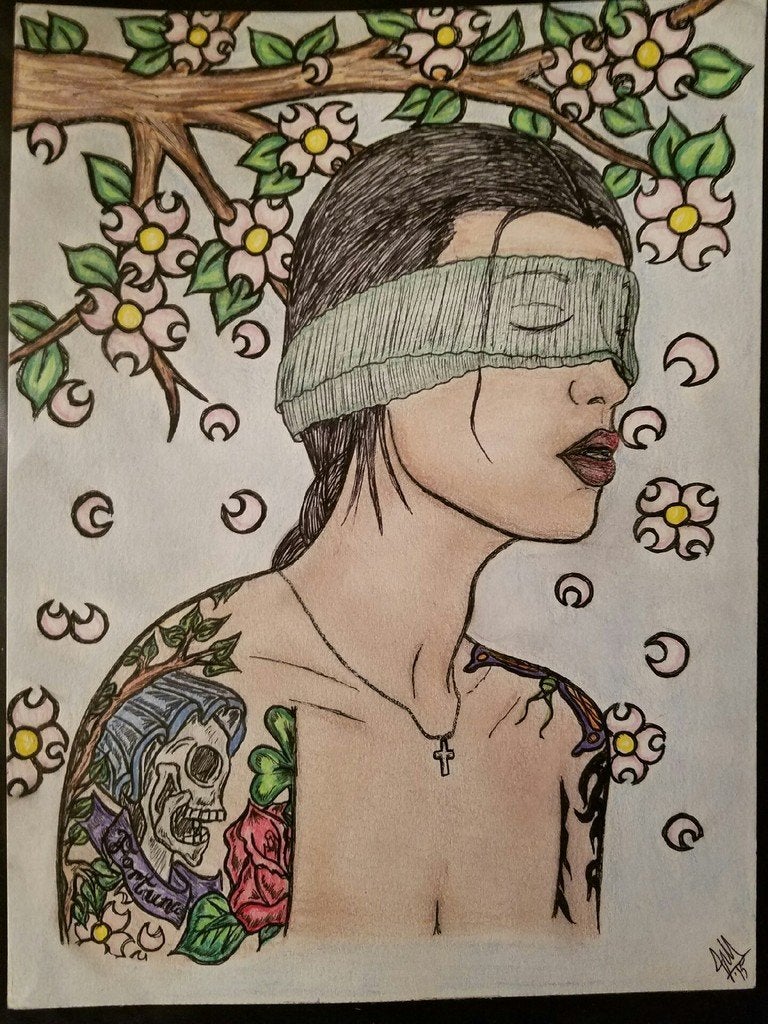 "I wanted to engage with LGBTQ prisoners because I know that they feel forgotten, and have the least support outside," Furstenberg told The New York Times. "Art basically is the highest form of soul expression. Through this art, people really get to express their highest self. And I wanted to do an exhibit to show the world that there are a lot of talented, complex human beings with no voices behind bars." 
The exhibition was conceived of in collaboration with Black & Pink, a grassroots organization comprised entirely of formerly incarcerated individuals working to meet the needs of LGBTQ prisoners around the country.
Jason Lydon, the national director and founder of Black & Pink, explained the importance of the exhibition in a panel that accompanied the show, as reported by Broadly. "They are creating things to inform our work and what we do on the outside, to ensure that not only this art moves us to feel solidarity but to fuel a call to action," he said. "This creativity should not just be locked behind walls or in some shows. It needs to be free. It needs to escape back into the community." 
For many artists in the exhibition, art offers an opportunity for artists to express their identities on their own terms. This gesture is especially crucial for transgender women who are forced to live out their sentences in male prisons, where they're often subjected to horrific physical and psychological abuse. For many of these artists, art offered a rare chance for them to escape their physical realities.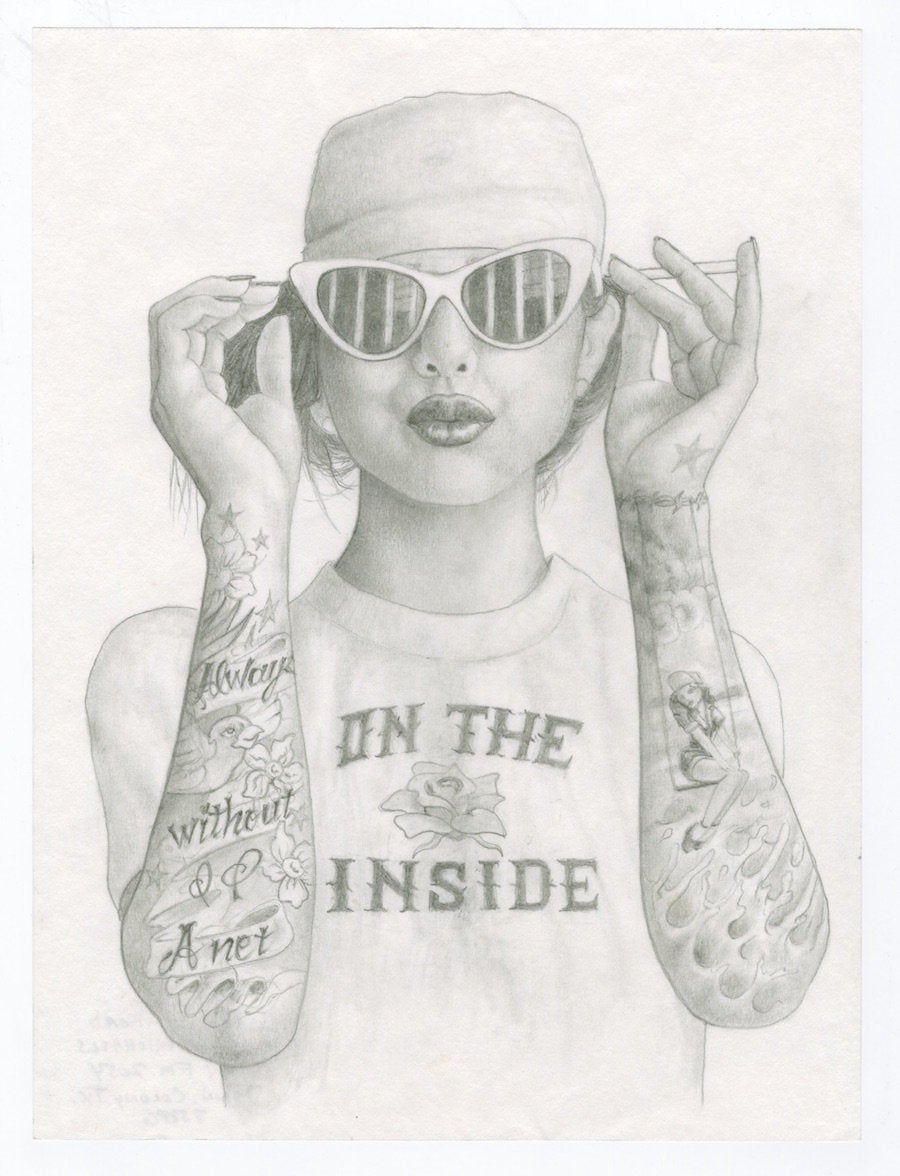 Mayo, however, had different motivations for delving deeper into her artistic craft after entering the prison system. "It's a form of currency," she said. "In a Texas prison, if you have no help from the outside and no money coming in, they supply you with two-inch bars of soap and a package of tooth powder. No shampoo, no deodorant. It's rough to make it if you don't have help. If you can make decent things, though, especially in the women's prison, you can trade your talent for the things you need."
Behind bars, Mayo gained a following for her adroitly constructed crafts, which inmates would then gift to their loved ones and families. She was most proud of her moving greeting cards, which she created by cutting up cereal boxes with a broken down shaving razor, and gluing together parts with adhesive made from powdered milk. 
"I got a bit of a reputation for those, people would come from all over the unit to get them," Mayo said. She later taught herself the basics of paper quilling, making small sculptures from hundreds of strips of paper, and figured out how to make shadow boxes from pieces of cardboard. On average, Mayo had a two-week waiting list for prisoners and officers eager to purchase her creations. 
"Without the art I don't think I would have made it," Mayo said. "It gave me an outlet, a way to consume my time. I was never sitting out in the rec. yard or watching TV. I was the one at the table in the back, drawing."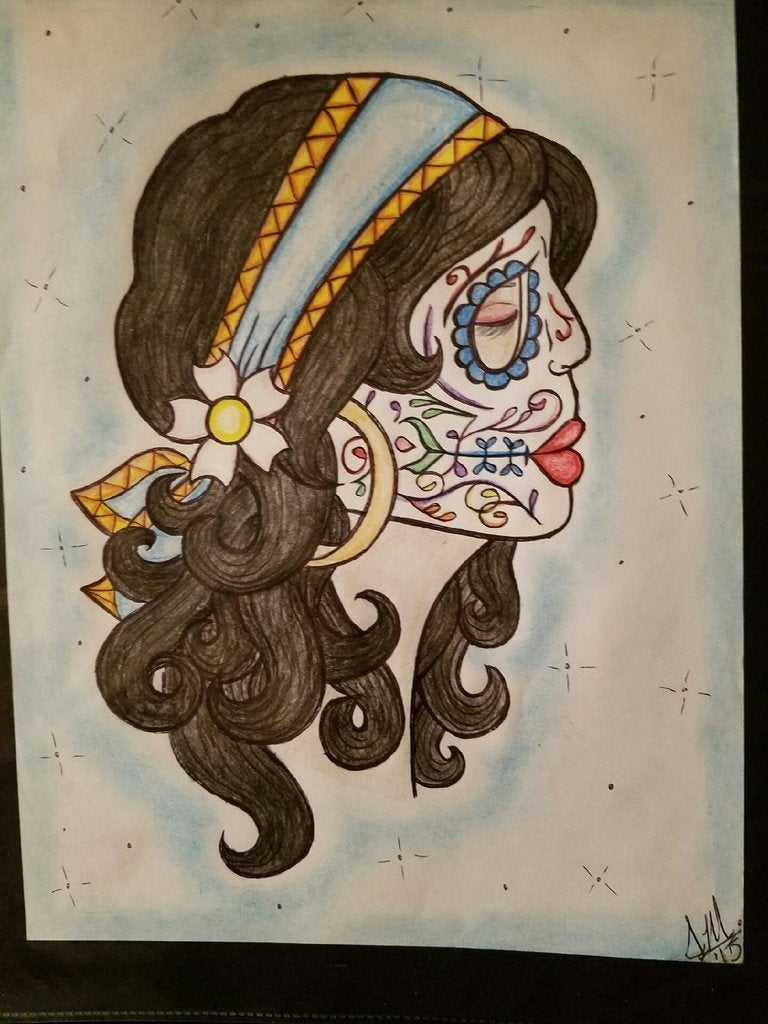 When drawing for herself, Mayo commonly opted for expressive depictions of women. When making art on the job, however, customers usually requested pop culture figures like Care Bears, Spider-Man or Dora the Explorer. Jail bars, hearts, and handcuffs were also common motifs. Mayo, who is a lesbian, added that she'd throw in a gay pride flag in the background when she sensed any sort of homophobia from her clientele. 
When Mayo entered the prison system, she explained, she was out as a lesbian. With an aesthetic she described as "masculine" and a gay pride tattoo on her leg, Mayo's sexual preferences, she expressed, were clearly legible to the outside world. Being gay in a woman's prison, however, yielded immense social capital, and shortly after being locked up, Mayo started receiving love notes from secret admirers written on toilet paper. Determined not to get involved in a relationship, and all the drama that predictably ensues, Mayo kept to herself, drawing in solitude and "taking the high road."
Mayo, who was released from prison after a six-year sentence, was one of the few exhibiting artists to visit "On the Inside" in person. The experience was bittersweet. "It was awesome to see, but very humbling to know that [the other artists] are still [in prison.] There were so many friends I made when I was there that will never leave the system."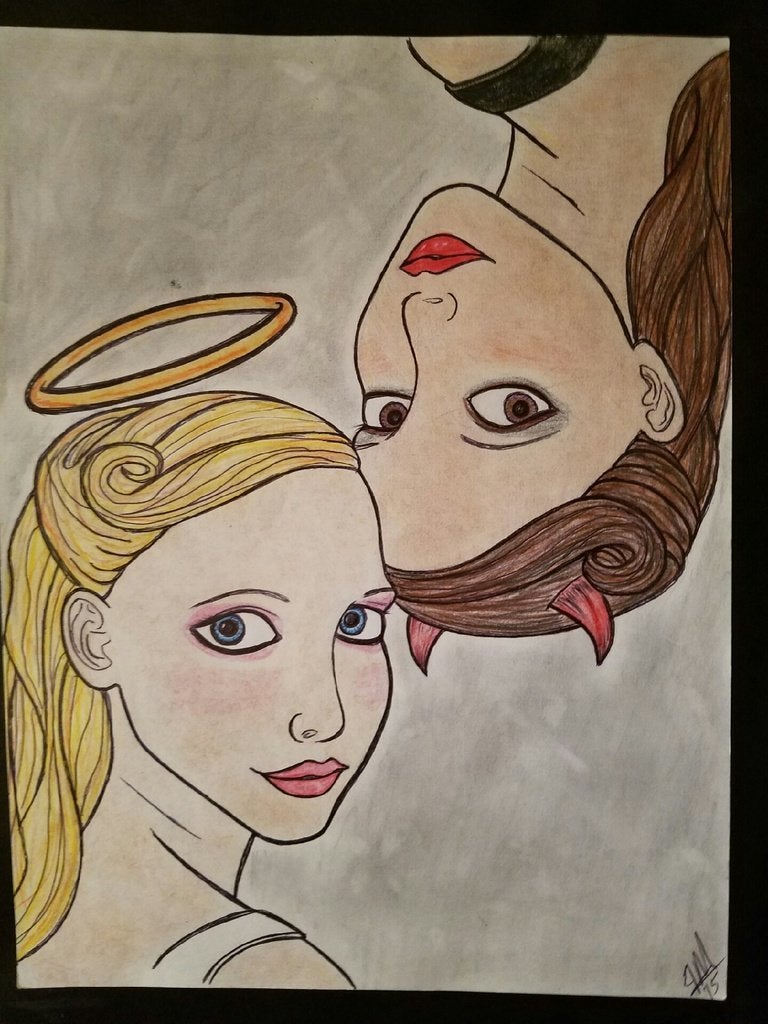 Following her release, Mayo had difficulty finding work, and described her departure from prison life just as traumatic as her entrance into it. She got hired at a dollar store, and supplemented her income by selling artwork at local craft fairs. Although Mayo enjoys the occasional museum visit, she never seriously considered pursuing a traditional art career or education.
"Someone once told me, 'Going to art school would probably ruin you,'" she said. "I like to look at other people's stuff. But for the most part I couldn't really tell a van Gogh from a Monet. I don't have a background in it."
These days, Mayo doesn't draw quite as much. She is busy with what she jokingly called a "grown-up job." Somewhat incongruously, Mayo attributed her exceptional work ethic to her time behind bars, where inmates were forced to work 45 hours per week without pay. "I will say that prison did make me a very good employee," she pronounced with a dark sense of humor. "For six years I was never late to work, I never called in sick."
Aside from being featured in her first art exhibition, Mayo's proudest recent accomplishment is purchasing a sailboat. Her ultimate dream, when parole is up, is to sail around the world. Of all the artists included in "On the Inside," Mayo perhaps has the story with the happiest ending. Against the odds, she has managed to piece her life together. In part, she has her artistic talent to thank.
"I think art has always been a part of who I am," she said. "In times of stress it was extremely crucial to my identity. When I was incarcerated, I'm the one they went to. That's who I was."
"On the Inside" runs until Dec. 18, 2016 at Abrons Arts Center in New York. See images from the exhibition below. 
REAL LIFE. REAL NEWS. REAL VOICES.
Help us tell more of the stories that matter from voices that too often remain unheard.
BEFORE YOU GO
PHOTO GALLERY
This Is Standing Rock