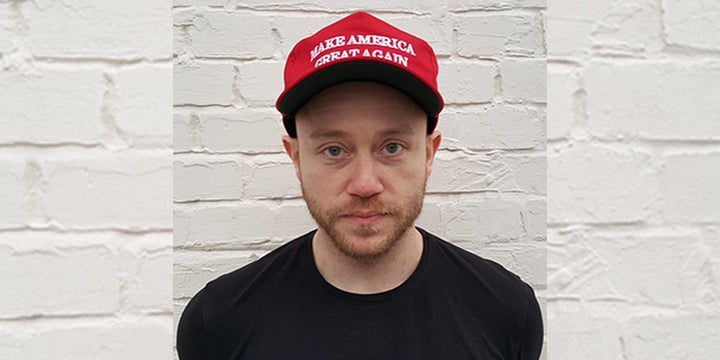 The king of the Nazi trolls was in the supermarket, and he seemed nervous. Surely it was him. The shaved head, the diminutive stature, the paranoid aspect ― there is no mistaking the guy when you know what you're looking for. And on the afternoon of Dec. 10, at the Meijer grocery store in Reynoldsburg, Ohio, the bald little fellow scanning the aisles with a hunted look could've been none other than Andrew Anglin.
A propagandist who publishes The Daily Stormer, a major neo-Nazi website, Anglin, 33, is notorious for viciously harassing and libeling people online. But his behavior had caught up to him. He'd been sued in three federal courts. He'd gone into hiding. For months, process servers and other people had been looking for him in and around his hometown of Columbus.
Anglin's legal odyssey was at a critical juncture. Two weeks ago, in a motion to dismiss one of the federal lawsuits, which deals with a harassment campaign he orchestrated in Montana last winter, his attorneys advanced two arguments for why the court should throw out the suit. The first promises to make this case a significant one in the internet era. Essentially, Anglin's lawyers contend, anything a serial harasser writes on his site that stops short of "fighting words," a true threat or incitement ― even if the publisher's intent might be to incite an online mob to cyberbully someone into trauma therapy ― is protected by the First Amendment.
The second argument is also notable, for different reasons. Anglin, the defense attorneys told the court, can't be served ― and, seemingly, can't be sued in federal court at all ― because he can't be found and isn't a resident or a citizen of Ohio. He is, his lawyers continued, "not a citizen of any State." A "stateless" person, in other words. He lives abroad, they appeared to suggest, in Lagos, Nigeria.
But then who was this tiny bald man buying protein powder in a Meijer 6,000 miles from Lagos, just days after the motion had been filed? This guy had a big tub of the white stuff. Anglin writes periodically about his workouts. He favors deadlifts, squats and other powerlifting moves, the kind that typically require a gym membership. The kind a smaller race warrior might seek to supplement with, say, whey protein isolate.
As this furtive customer slid into a self-checkout line, his eyes darted from side to side. Was he being watched?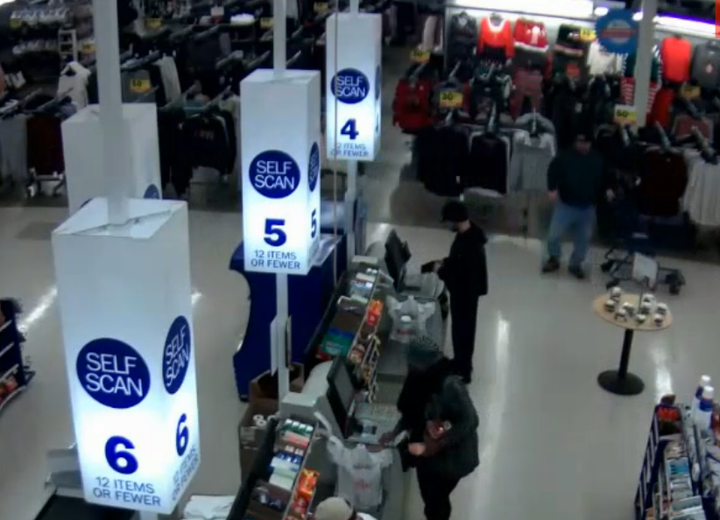 Anglin had only himself to blame for his fugitive status. Through December 2016 and January 2017, he'd pulled off the troll job of his life, bullyragging the town of Whitefish, Montana, into a panic during a harassment campaign that the town's police chief likened to "domestic terrorism." Anglin had targeted the Jews in Whitefish. Of course he had. In particular, he'd focused on Tanya Gersh, a local realtor. And it was Gersh who was now suing him.
The backstory to the case explained both Anglin's methods and the freedom racist trolls now feel to be their worst selves, especially with one of their own in the White House. It was a row that began after Gersh became embroiled in a local property dispute with Sherry Spencer, the mother of white supremacist Richard Spencer. When Anglin heard of this kerfuffle involving a Jewish woman and the mother of another racist, he did what had earned him infamy many times before ― he launched a "troll storm."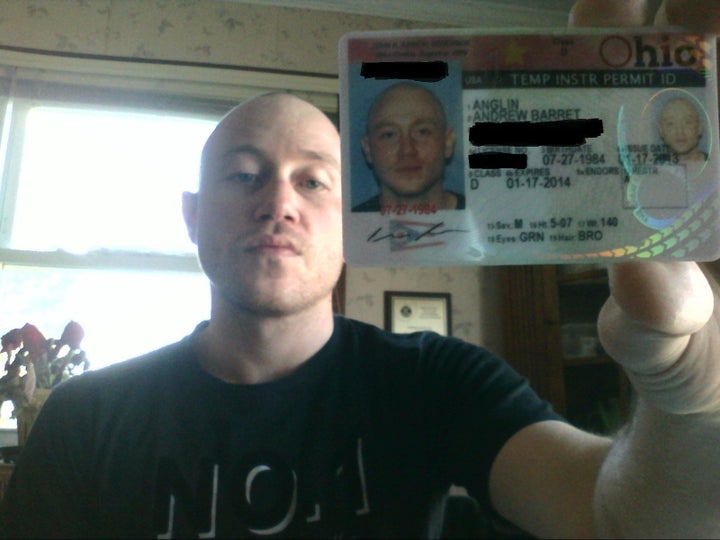 Anglin's website puts an online horde of racists and fascists at his disposal ― his "Stormer Troll Army" ― and it was these unquestioning minions whom he sent after Gersh, her family and other Jews in Whitefish. Despite public pronouncements to avoid threats or suggestions of violence, Anglin has made his true intent clear to his disciples in private: "I actually do want to gas kikes."
Anglin even put a bull's-eye on Gersh's 12-year-old son. For weeks, the Stormers bombarded their targets with hundreds of hateful, threatening, anti-Semitic phone calls and messages. Several victims feared for their lives.
With the help of the Southern Poverty Law Center, which has a long history of going after white supremacists in civil court when law enforcement fails to take action, Gersh sued Anglin in April for intentional infliction of emotional distress, invasion of privacy and violating a Montana anti-intimidation law. To defend himself, Anglin turned to racist Trump-connected troll Chuck Johnson for help raising money and eventually raked in over $160,000, which he used to hire attorney-to-the-trolls Marc Randazza, who also reps far-right Trump-connected conspiracy troll Mike Cernovich.
For months, Anglin ducked all attempts to serve him the lawsuit, hiding out somewhere. Randazza refused to accept legal process (the formal notice of a legal action against a defendant) or speak to Gersh's attorneys. Instead, he trolled them in the media. None of this sat well with the SPLC.
"I have certainly never seen this in my 20 years of practice."
"It is very unusual in federal court litigation for a known defendant to refuse to surface for months and months and for his lawyer to brag about that fact. I have certainly never seen this in my 20 years of practice," David Dinielli, one of Gersh's attorneys and the SPLC's deputy legal director, told me during an interview in September.
"He's a lying piece of shit," Randazza told me when I asked him about Dinielli's comments for a story published this month in the Atlantic. "The SPLC as an organization has no credibility with me, and anything they say about me is bullshit."
The result of this legal impasse was a darkly comical and deeply frustrating search for Anglin, as the neo-Nazi poked at his pursuers while process servers, who deliver official notice of the lawsuit, knocked on the doors of Anglin family properties around Columbus. (Anglin's father, Greg, owns and rents numerous buildings in the Columbus area.)
"I was bound and determined to get this guy. I was obsessed," said Teresa Ploesser, who works for Encore Process Service, the company contracted by the SPLC to find Anglin.
Throughout April, Ploesser and her colleagues visited various addresses connected to Anglin. She dropped in on his brother, Mitch, who she said "didn't want anything to do with [his brother], didn't want anything to do with this" and refused to help. "He'd washed his hands of it," she said. "He was disgusted by it."
An Unproven International Alibi
It was true that Anglin had spent considerable time living abroad. He'd been in the Philippines for years, morphing into a full Nazi on his father's dime. According to a woman who knew Anglin then, he told her Ohio was a bad place to live because he'd been abused there. He'd bounced around a lot after the Philippines, eventually ending up in Russia, where he was living in 2015 and 2016, according to several sources. His absentee ballot last year arrived from Krasnodar, a city near the Black Sea.
But it was hard to imagine the white supremacist had relocated to Nigeria. And he'd certainly been back in the United States as early as mid-February, when he appeared in court in Columbus to expunge a criminal record. I'd come close to cornering Anglin there at the time but was foiled by a burst waterline in the courthouse that disrupted proceedings on several floors of the building and allowed the Nazi and yet another of his attorneys, John MacKinnon, to scuttle away.
Why Anglin cared so much about scrubbing a minor drug conviction from his rap sheet was unclear. There's nothing damning in these public records that he managed to remove from the public record:
But Anglin wanted to hide something. Was it the address on the police report? That three-bedroom house owned by his father? That's the one Anglin gave as his residence in 2006, not long after he'd dropped out of Ohio State University, whose campus was only a few blocks away, and shortly before he moved to the Philippines to lose his mind in the jungle. A house that might make a good residence for a demented troll who'd remade himself as a fascist online gangleader and wanted to return home to advocate for genocide while having easy access to restaurants and nightlife.
Or maybe Anglin was staying with his best friend from childhood, Weston "West" Emerson, a self-professed admirer of alt-right white supremacists who lives nearby and is in regular contact with his neo-Nazi pal. Maybe Anglin absconded to more remote terrain outside Columbus, where two of his family members own farms.
In September, he surfaced on, of all places, an Israeli television program to discuss an anti-Semitic alt-right meme that Yair Netanyahu, the son of Israel's right-wing President Benjamin Netanyahu, posted to his Facebook page. Conferencing in by video from a dank room in an undisclosed location to rant about George Soros and "the Jews," Anglin looked haggard and bruised, as if he were aging at a terrible rate, his tiny body unable to withstand the stress of life on the lam.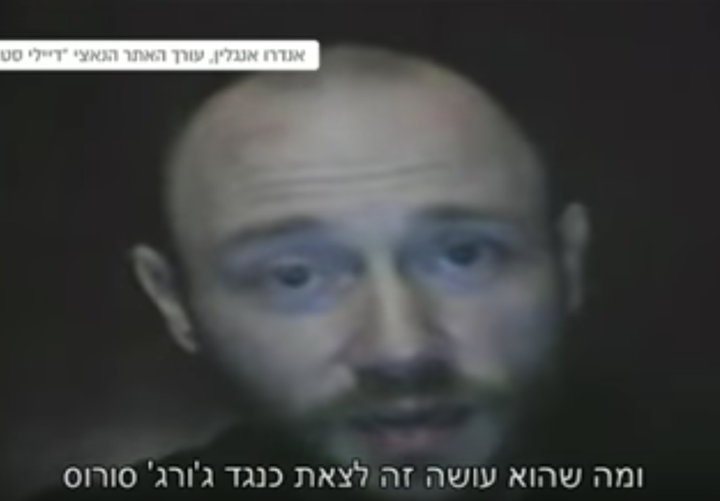 Two weeks after that TV appearance, Ploesser staked out another property in Columbus owned by Greg Anglin. A house on Hamlet Street in the booming Italian Village neighborhood. The process servers got a tip from a neighbor who'd seen a man resembling Anglin taking out the trash. Ploesser spent days watching the house, rushing to the scene whenever another tip came in. An old black Toyota Camry wagon was often parked behind the property in an alley.
On the night of Oct. 3, Ploesser moved in. She knocked. A light was on in the house, but nobody came to the door. She did another doorknock a few nights later, and encountered a white man in his 20s.
"I got some mail here for Andy," Ploesser told him, using the nickname Anglin went by growing up in Columbus.
"I'm sorry," Ploesser said. "I meant Andrew."
The man froze, a panicky look on his face.
"I'm sorry, there's no one here by that name," he said and shut the door.
"It appeared he was lying," Ploesser dryly noted in a write-up of her service attempts.
It was October, and Anglin had melted back into the shadows. Ploesser was pulled off the case. Gersh and the SPLC resorted to service by publication, which occurs when a judge allows a plaintiff to serve a defendant who cannot be found or is in hiding by publishing a public notice in a general circulation newspaper for a period of time.
There was a deranged futility to Anglin's hiding. He knew he was being sued. He'd written about it on The Daily Stormer. He was raising money for his legal defense. But he refused to come out of hiding. The nature of the troll is to skulk, emerging only periodically from its burrows for fresh meat.
Which brings us back to the attorneys' suggestion that Anglin exists in a special diaspora of the federally unlitigable. In making that case, his lawyers, Jay Wolman and Mat Stevenson among them, certified that their client is not a resident or a citizen of Ohio, despite being registered to vote in Ohio and basing his Nazi business, through which he receives money and mail, in Ohio.
Federal courts hear cases in which the parties are citizens of different states (known as "diversity jurisdiction"). But Anglin's attorneys contend that their client is "not a citizen of any State," meaning that federal courts wouldn't even have the authority to hear the case (known as "subject matter jurisdiction").
It's an unlikely but not impossible scenario.
"If you, as a United States citizen, live overseas and intend to remain there indefinitely, then you've established an overseas domicile and you can fall out of the diversity jurisdiction," says Joan Shaughnessy, a civil procedure expert and professor at Washington and Lee University School of Law.
Had Anglin, in fact, done just that? Citizenship and domicile are assessed at the time of a lawsuit's filing, which in this case was April. So Anglin would have had to be domiciled overseas before that date. His lawyers have given no indication that he was. The only piece of evidence they've offered for his "stateless" status is that sucker CNN story from July in which Anglin claimed to live in Lagos, Nigeria.
"I would think it's troubling lawyering," said Danielle Citron, a leading expert on cyberharassment and a professor at the University of Maryland's School of Law who teaches civil procedure.
"I mock Danielle Citron's concerns," said Randazza, who also claims not to know where Anglin is. "I can tell you that he moves frequently. That's not a secret. So even if I knew where he was right now, which I don't, but even if I did ― and I don't ― and I told you, I don't know if that information would be relevant when you publish this."
The burden of proving jurisdiction, he said, falls on Gersh and the SPLC.
"They may provide me surveillance video of him walking in and out of his comfortable home in Ohio and then my arguments evaporate."
The Nazi In The Supermarket
But now Randazza and his Nazi trollmaster client may have to reckon with something else entirely: a person who swears he saw Anglin in the Columbus area while Randazza was lawyerin'. This was at the Meijer east of Columbus, right on the line between Reynoldsburg and Blacklick, and the man who is certain he spotted Anglin was one of the process servers who'd been hired to find him — a person better equipped to identify Anglin than almost anyone.
"On Sunday, December 10, around 1 p.m., Andrew Anglin was in Reynoldsburg, Ohio. I'll fly to any court I need to and testify to that."
The process server, who asked that his name be withheld, happened to be shopping with his son on Dec. 10, a Sunday. He'd spent many hours trying to find Anglin. Now his target appeared to be standing in a checkout line a few feet away from him. The process server moved behind the customer and edged closer to try to look at his wallet. The little bald man took out a credit card, thought twice about it and put the card away. Instead, he produced a currency envelope from Fifth Third Bank. Safer to use cash. As the man pulled out a wad of bills, he glanced over his shoulder.
"I am 106.5 percent it was him. No doubt in my frickin' mind. No doubt in a million years." the process server told me. "On Sunday, December 10, around 1 p.m., Andrew Anglin was in Reynoldsburg, Ohio. I'll fly to any court I need to and testify to that."
But the process server had left his paperwork in the office. He couldn't serve the man. He could, however, confront him. "I said, 'You know what? Screw this,'" as he wheeled his shopping cart in front of the customer, who'd paid for his powder and was heading for the exit.
"Hey, man," the process server said, studying the target's face. "You look like someone I know. Is your name Andrew?"
"Nope," the man said abruptly. Too abruptly, the process server thought. And that was all he said.
Trolls, particularly of the Nazi variety, often behave in a similar manner when exposed. They deny their own existence. They flee. And this is what the paranoid little man who looked exactly like Andrew Anglin did. He walked quickly around the process server's cart, left the store and, without looking back, made a beeline for a black car at the far end of the parking lot. "An older used car," the process server told me. "Possibly a Toyota." He wanted to give chase but couldn't leave his son.
As it so happens, Greg Anglin bought a black 1989 Toyota Camry wagon in July 2016 and registered it to his office address. The 1989 Camry wagon is a frumpy car, one that might seem inconspicuous. But it has distinctive, boxy hindquarters. Ploesser had seen a black Camry wagon parked in the alley behind the house where she thought Anglin was hiding out. Over the phone, I asked her to look at online photos of the 1989 model. Imagine this car in black, with a Nazi at the wheel: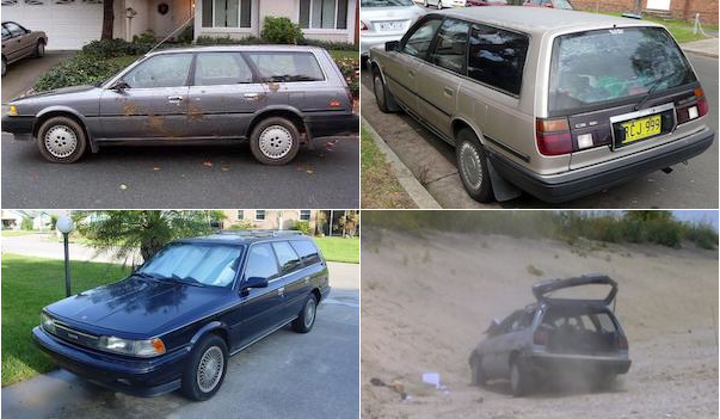 "That's it! That's the car!" Ploesser told me.
Now consider that Greg Anglin, a man of some means, already drives two nicer, newer vehicles, according to Ploesser and several other sources. This is not a person who goes out and buys a 1989 Toyota Camry wagon for himself. Consider, too, that two months after he bought the car, Greg Anglin started registering trade names in Ohio for The Daily Stormer and filed paperwork for his son's limited-liability corporation.
The Camry was likely intended for someone else. Someone, perhaps, who planned last year to move back to Columbus, where he is registered to vote and from where he legally runs his online Nazi empire. Someone who planned to quietly reside there.
Someone who may have been there all this while.
UPDATE: Feb. 1 ― Security footage from the Meijer grocery store that Anglin's lawyers introduced into court has been added to the story above, and reveals that the man the process server believed was Anglin had been wearing a cap. The process server had told HuffPost the man "did not have a hat on."
Do you have information on the whereabouts of Anglin? We'll safeguard your anonymity. Send tips to luke.obrien@huffpost.com or 202-624-9305.