Jessica Lea Mayfield was writing songs with plans to record a new album, which happens every few years, only this time there was a recurring, disturbing theme to them that even she didn't realize.
This particular collection involved some dark experiences, personal songs just too harrowing to discuss with friends and family. After Mayfield had written more than 20, enough for a double album, the Nashville-based singer-songwriter eventually decided to share her secret.
She's the victim of domestic abuse.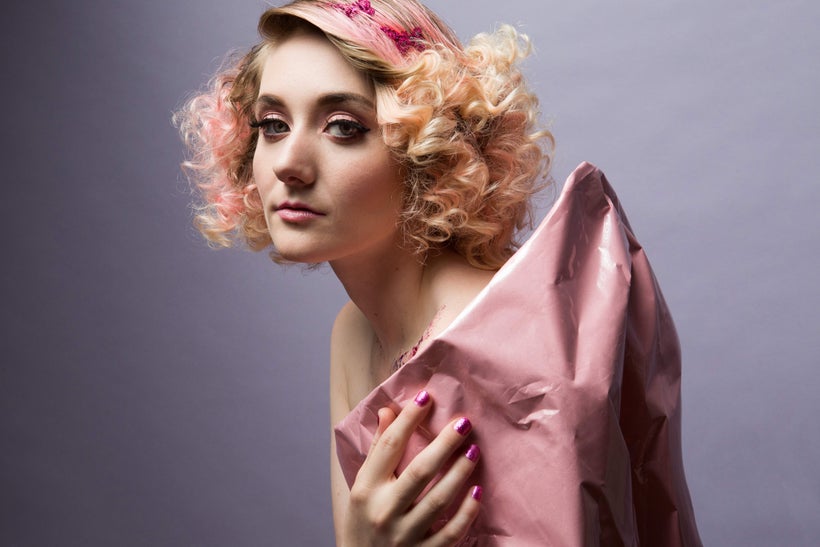 If everyone would talk about it / No one would be ashamed — "Wish You Could See Me Now"
On the phone at her home in Nashville only days before the Sept. 29 release of Sorry Is Gone, her deeply moving, vitally empowering new album, Mayfield was fully prepared to talk about certain aspects of her horrific experience no matter how emotionally spent she was.
Asked about having to explain the subject material in interviews, Mayfield said, "I thought about that really long and hard when I first wrote this album because I wanted to … you know, I knew I would have to talk about what the songs were about. … Also, when these types of things happen, there's not really anything good that could come from it. So I felt the need, honestly, to not be silent. … I feel like it's almost my duty and my responsibility to advocate for this subject. Because if I really want things to change and I want women to be treated more fairly, then hiding my own experiences isn't going to help anyone."
Because of the legal ramifications involved as Mayfield finds herself in the middle of a separation from her husband, she politely declined to provide any specific details about "anything that's going to hurt my situation."
It's nice to have a guy around / For lifting heavy things and opening jars / Should we really let them in our beds / Chain em to a little house outside — "Sorry is Gone"
Writing songs is an ongoing process for Mayfield, whose previous project was in 2015, when she and bestie Seth Avett recorded and performed an album of material composed by her idol Elliott Smith. But in the midst of creating new music primarily on an acoustic baritone guitar, Mayfield said the decision to come forth publicly was on her mind.
"I thought about it over and over again. I kept thinking, 'When is the right time to talk about this? When can I talk about this?' I would almost say something about it and I'd write a post and then I'd delete it. I just kept thinking, like, 'When is the time?' "
On July 10, with her immobilized right arm in a giant sling and unable to move her fingers on that hand for the next month, Mayfield courageously delivered a message on Instagram and Facebook that revealed her secret:
"I've struggled with posting this, but feel it's necessary. Last week, I had surgery for a broken shoulder related to a domestic violence incident. I had been suffering with this injury (and others that still require surgeries) for 3 years. This is not uncommon. I want to tell anyone who is protecting their abuser that it's not worth it. No one who hurts you loves you. No one should EVER hurt you. Don't believe them when they say they are sorry. It will happen again. Leave after the first time. It only gets worse. My silence helps no one except the person who did this to me."
— Jessica Lea Mayfield, Instagram
In the interview, Mayfield elaborated on her decision.
"I was like, 'Well, I don't want people asking me, What happened? What happened? What happened? And I was like, 'Instead of dealing with that, I'm just going to make a post telling everyone what happened. But with my own words, so other people don't speculate.' I felt it was most important for me to speak my truth instead of letting other people do it for me."
Mayfield successfully accomplishes that through her music. Despite the brutally honest lyrics, Sorry Is Gone's sonic deliverance is actually quite vibrant, driven by Mayfield's hypnotic vocals and edgy electric guitars on songs such as "Wish You Could See Me Now," "Bum Me Out" and "WTF."
We fell in love again / You learned how to respect me / You left and when you returned / Forgot everything you learned — "WTF"
Opening up about her cathartic release, she lightheartedly addressed her craft, saying, "I feel like, you know, there's really no difference between a songwriter and a crazy person who wanders the streets saying what they think out loud, except I'm doing it to a melody with a guitar and then I'm sharing it with everyone.
"So I don't know which is weirder. (laughs) You know, music really trips me out sometimes because it's like you are sitting down and writing your thoughts and then putting them to a melody and sharing them. No matter how long I've been doing this, it seems really bizarre to me. But it's very helpful and therapeutic."
Still, it isn't always easy.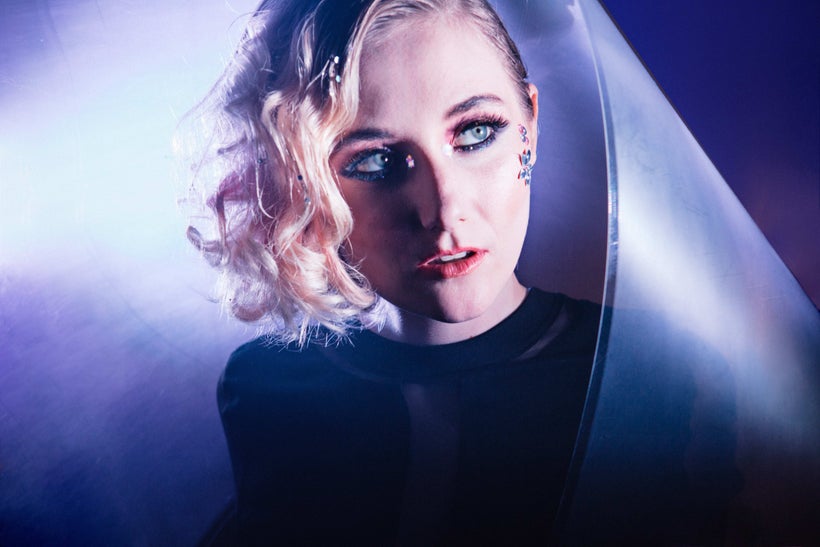 My lonely hell is waiting for me / I'm always wrapped up in it — "Soaked Through"
"There are definitely songs that I'll write and then I have a hard time … I'll write and I'll have them for a while and I have to sit with them and get used to them before I can really share them," said Mayfield, an Ohio native who performed in her parents' family bluegrass band at the age of 8, then started playing a rhythm guitar and connected with grittier, grungier material as she grew up.
Two of her songs she cited that brought discomfort because of their "very personal and descriptive" nature were "Maybe Whatever" and "Soaked Through," which Mayfield plans to perform along with the album's other nine songs when her U.S. tour officially begins Oct. 12 in Columbus, Ohio. She'll be joined for the first leg of the tour by three backing members, including Patrick Damphier, a guitarist who also played percussion and keys on Sorry Is Gone, and Matt Martin, a drummer featured on Make My Head Sing …, Mayfield's heavy, electrifying album of 2014.
"I don't want to like be onstage like crying," Mayfield said with a laugh about broaching a painful past that's still too close to her. "I need to be almost become immune to it and used to it. And it's good in that way, too. Because if you are talking about it, you're getting it out there and becoming more immune to the feelings. And it's part of the healing process, confronting the things you're most afraid of. The bad things that have happened and to be able to face them head on and talk openly about them is a huge step. The only reason I'm able to talk about these things right now is because I'm out of the woods and I'm on the other side. But while I was living through these things, I definitely wouldn't have been able to do what I'm doing now."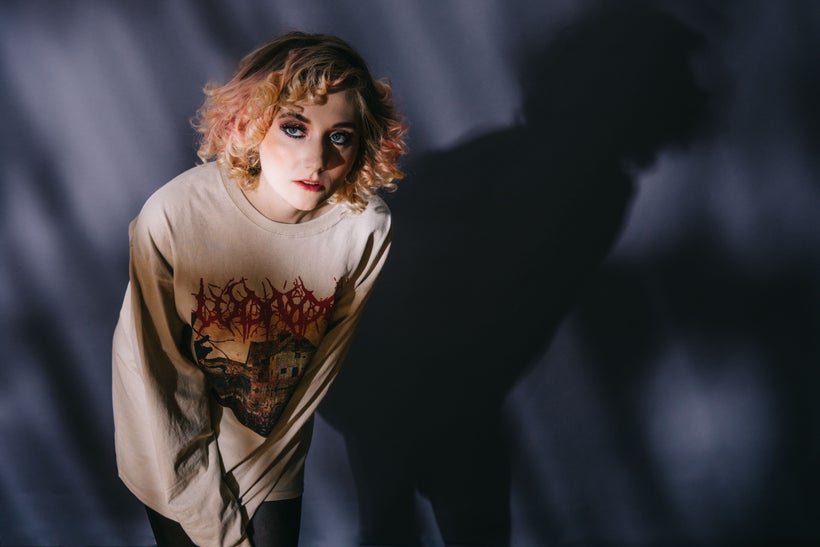 Are you crazy? / That's what my friends say / Why do you go back / Anyway — "Too Much Terrible"
In essence, Mayfield has decided to face the music, a phrase she used in association with her hesitancy to privately discuss her situation with friends and family before going public.
"You may have people that are willing to talk with you about this but you … you have to be wary of subjecting your friends to compassion fatigue," Mayfield said. "Also, when you're in that situation, you don't … it's not black and white. You don't know how you feel because when you're talking to your friends, you're asking questions and questioning these things. And they see it as, like, 'This is obvious. Like, you should leave and this should stop.' But you see it as, 'This is a person that I love.' It's like, 'What do I do?' (laughs) And then, they're like, 'What do you mean, what do I do?' And then after awhile they get frustrated. And then a lot of times that can … it can backfire and leave the victim more isolated because your friends and family have become fatigued on the subject. And you're still not ready to face the music. And then when you are, you find that you're isolated and alone."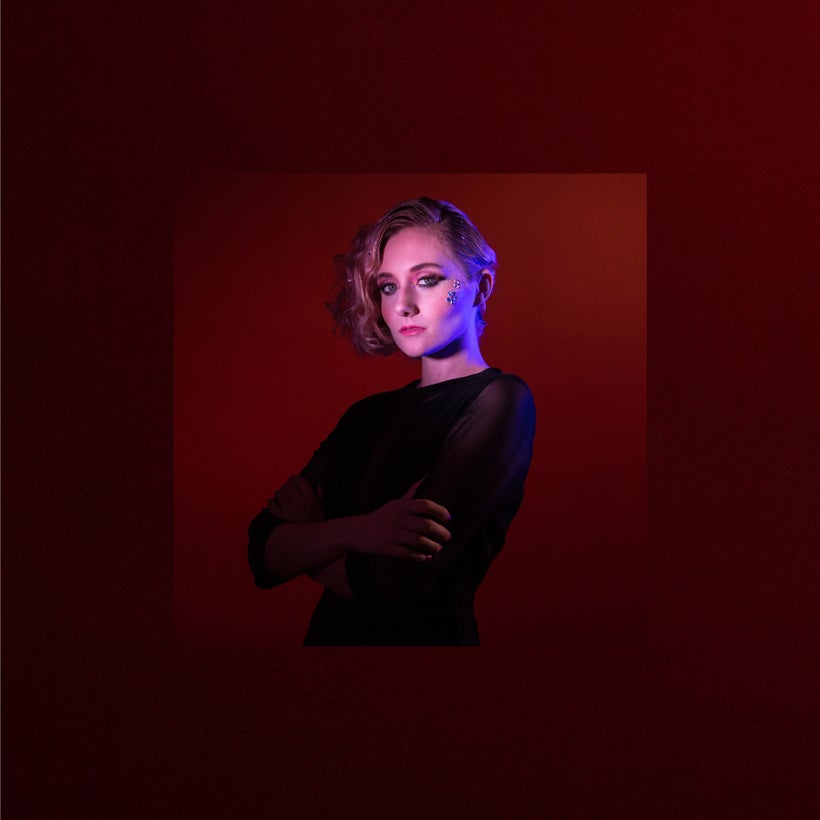 All my friends must think I'm dead / That's why I don't hear from them — "Bum Me Out"
Mayfield said she rarely sees her parents, who live in Ohio when they're not on the road performing, but luckily has relied on a support group to help her reenter a world that she was absent from during years of abuse. Out of the loop of a normal life, even if it just involved getting a silly pop reference or joke, Mayfield said friends refer to it as "my bunker years."
"It feels like you're watching everything around you happening but you're not a part of it," she said. "And so it's definitely felt like I've missed a lot."
She recognizes that there are plenty of other victims like her who are dealing with the same things like "people in their life disappearing or jumping ship," and "completely" understands why, saying, "You don't want to bring your negativity into their life."
Escaping her past has meant finding a new place to live and, in fact, Mayfield, who's been back in Nashville for almost three years, said she has moved three times in the last six months, which also means starting over in many other ways. Like a college freshman moving into a new dorm room for the first semester, she has to shop for furniture or basic household items.
"You don't have any friends and you're making new friends," she said, managing to find small doses of humor in her dilemma. "And it's probably for the better but it's difficult. And even with the separation, I've … it feels like I'm 18. It's like these things that you take for granted. And, you know, it's like I'm almost 30 years old and I … I have to make friends, I have to buy a toaster … you know, I have to reenter the world. And it does feel like I'm a giant … it feels like I'm a child in an adult suit."
Mayfield isn't seeking pity or tears, though. She even said, "Sad songs aren't really sad to me because they make me feel better."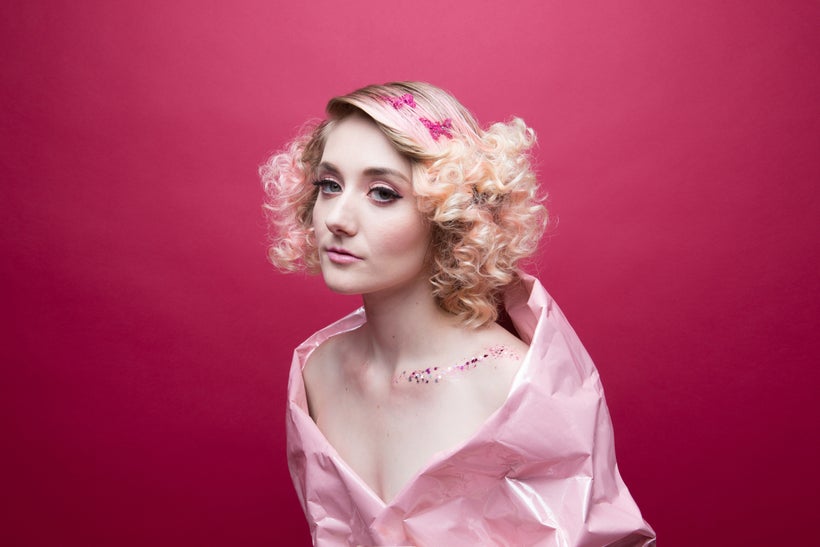 I try to fight the sadness / But the world won't stop — "World Won't Stop"
Even with all the sad songs she has written and a Sept. 6 accident in which her car was rear-ended and almost all the merch she owned was destroyed, happiness does exist in Mayfield's life, and has for some time. Badly banged-up, she managed to make light of this frightening incident, saying, "It could have been way worse, so I'm just lucky and thankful to be breathing. Any day that I wake up and I'm not dead, I'm happy."
Adding "my freedom, my safety, food," to the list of her greatest sources of joy these days, they can't eclipse the delight and affection she expresses for a mountain cur who's almost 9 years old — known in some parts as Elliott the Singing Dog.
Named after — who else? — the late musician whose "'A Distorted Reality is Now a Necessity to be Free" off From a Basement on the Hill are her favorite Elliott Smith recordings, this Ellliott with black, white and brown brindles is a squirrel dog. Sounds emanating from Elliott are on every voice memo an admittedly "dog-crazy" Mayfield (who temporarily ran a dog boarding business) did for the album, which mystified producer John Agnello, who asked, "Do I hear five dogs in the background?"
Undoubtedly leading the chorus was Elliott, who will gladly sing with his owner and anyone else around. Mayfield enthusiastically demonstrated this during the interview, sharing the phone with Elliott for a pleasant rendition of "Happy Birthday."
"He's really excited," Mayfield offered, mentioning that they sang Weezer songs together the previous night. "He's like, 'Who's birthday is it?' … He gets excited when groups of people sing together. Like if me and him were singing and you were standing in the room, he'd look at you like, 'Are you gonna sing?' He wants like a group, a big group sing."
As intriguing as that may sound, don't expect to hear any Elliott outtakes on Mayfield's next pet project.
Ready, willing and determined to drown out all the background noise she loves, this brave survivor emerging from the dark shadows has more serious work to do.
Jessica Lea Mayfield wants to make her voice come across loud and clear so victims like herself will no longer remain silent.
Michael Bialas is a journalist and photographer who enjoys writing about entertainment and sports for a number of online publications, including HuffPost and No Depression Follow him on Twitter: @mjbialas
Jessica Lea Mayfield publicity photos by Ebru Yildiz.
REAL LIFE. REAL NEWS. REAL VOICES.
Help us tell more of the stories that matter from voices that too often remain unheard.
This post was published on the now-closed HuffPost Contributor platform. Contributors control their own work and posted freely to our site. If you need to flag this entry as abusive,
send us an email
.