I come home from a day of meetings, presentations, people and numbers. My spouse tells me: "I felt very useful at work today," to which I asked: "What did you do?" My partner continues: "Well the detector from the X-Ray Scattering machine stopped working, after several frustrating phone calls to the manufacturer, I decided to take a shot at it. I opened the box, dismounted all parts, found that there were some cables loose, connected the cables, mounted back all parts and later tried it again.
The detector is working fine now!" With my mouth full of crackers I tell her: "That is great, go Mrs. Engineer." While talking, I notice that she is into something especial in the kitchen. About an hour later dinner is served, king salmon with a Mexican style chipotle pepper mojo, oysters, some with goat cheese and cilantro top, some with a Thai inspired sauce and some with the Mexican sauce, all torched slightly to cook only the outer edges, served with a side a salad of greens, avocado and sautéed mushrooms.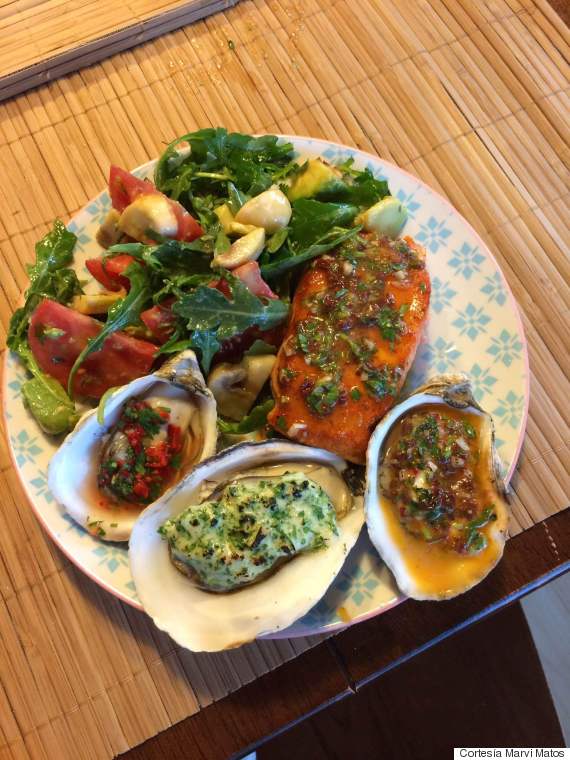 This is my life. I am incredibly happy raising a family with my loving partner who last year came out as a trans-woman. It all started many years ago when my darling was showing signs of depression and after knowing her for so many years, I knew it was time for professional consulting. Depression is not something I take lightly after my father's diagnosis with severe depression and his suicide attempts.
When the gender diagnosis came, a part of me was super scared and a part of me was relieved. I realized that as long as we actively managed the situation and made decisions together, we would be fine. My background as scientist and leadership training has taught me a thing or two about problem solving, change and people. We moved forward with the transition and I noticed the wonderful results of what happiness can bring to life. Being happy generates energy, it increases your confidence, it makes you productive, it boosts your creativity and it opens new doors and opportunities. This is because being happy is an active decision you make, you need to cultivate it and work hard to create the conditions for a fulfilling life. Your determination is sharpened while creating these conditions, you are your genuine self and you live with integrity.
In a society where around 40% of transgender people attempt suicide, in great part as a result of the rejection from family and friends, we have managed to escape the daring statistics. With the support of the people that matter in our lives, we are successful in our personal and professional lives. I say we, because my partner's transition was also my transition, I own it and I feel proud of our strength as individuals and as a couple. The great challenge has made me much stronger, it has developed my confidence and to see her happy makes me happy. For my darling, creativity has increased significantly and this is expressed in her role as professor and scientist and also in the kitchen.
The technical problems she solves with her students in the lab, problems that range from finding new ways to manage the rheology of blood clot formation, to novel conductive polymers, benefit from her happiness. Our community benefits from her engaged brain in science and engineering. Her fantastic students benefit from a truly inspirational and helpful advisor and teacher. Our girls are developing in many dimensions, educationally, socially, psychologically and emotionally with involved happy parents. This is the value of embracing diversity: the ability to celebrate natural variability so that every person can live a healthy and productive life.

Fresh yellow tail sashimi marinated in ponzu sauce; boiled poached eggs that challenge phase diagrams with arugula and smoked salmon on toast, sprinkled with a reduced balsamic vinegar dressing; gorgeous and shiny poke style tuna on sprouts salad; smooth like butter oven roasted pork seasoned with a mixed of spices, Puerto Rican style, with super crunchy skin; delicious duck cooked to perfection, tender and juicy inside on a bed of greens accompanied by avocado and jicama spicy salad on top of crispy plantains; every bite is an explosion of favors, a beautiful reminder of happiness unleashed talent and an example of the marvelous accomplishments any individual can reach when they are surrounded by love.
Here are some of her creations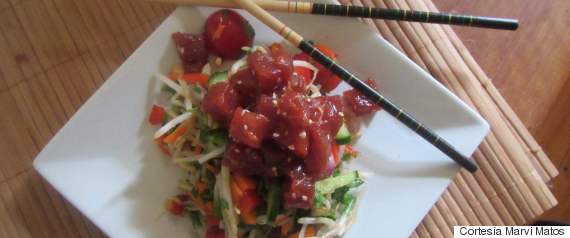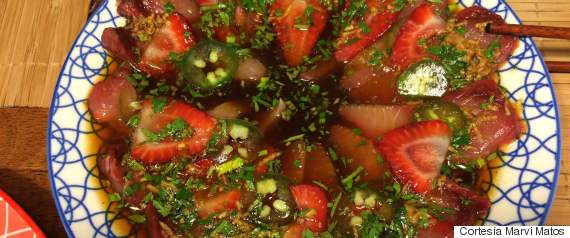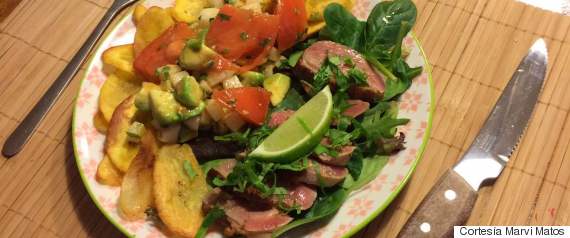 Calling all HuffPost superfans!
Sign up for membership to become a founding member and help shape HuffPost's next chapter