Jack Kerouac's "On the Road" finally made its big-screen debut Wednesday at Cannes, and Kristen Stewart apparently left quite the impression on the audience.
The "Twilight" star appears nude multiple times throughout the film, engages in a threesome and masturbates two male characters. It's obviously a marked departure from the series that catapulted the sulky actress to fame, but then again, "Twilight" has been known to lead to some pretty sexy results. (Paging Fifty Shades of Grey.)
When asked about the scenes at a news conference, Stewart said her decision was simple. "I wanted to do it" she said. "I love pushing, I love scaring myself."
Kerouac's novel has a fraught Hollywood history. The author himself tried to make the film in the late 1950s, imploring Marlon Brando to buy the rights and play Dean Moriarty. Those plans never materialized, and though Francis Ford Coppola bought the book in 1978, the Beat masterpiece was never made into a movie until Walter Salles grabbed his cast and threw them in a month-long boot camp. The idea was to familiarize the young stars with the Beat Generation.
It seems to have worked, as Stewart sparkled when speaking of the experience. "It all started in Montreal," she said. "I'm usually self-conscious about running around town with my face hanging out. But I got to live more in those four weeks than I ever usually do in my life."
The film also stars Amy Adams, Kirsten Dunst (who couldn't make it to the camp), Viggo Mortensen, Garrett Hedlund, "Mad Men's" Elisabeth Moss and Steve Buscemi.
In any case, "On the Road" isn't the only novel that's getting the superstar big-screen treatment. The trailer for Baz Luhrmann's "The Great Gatsby" hit the web last night, and it's also generating quite a bit of buzz.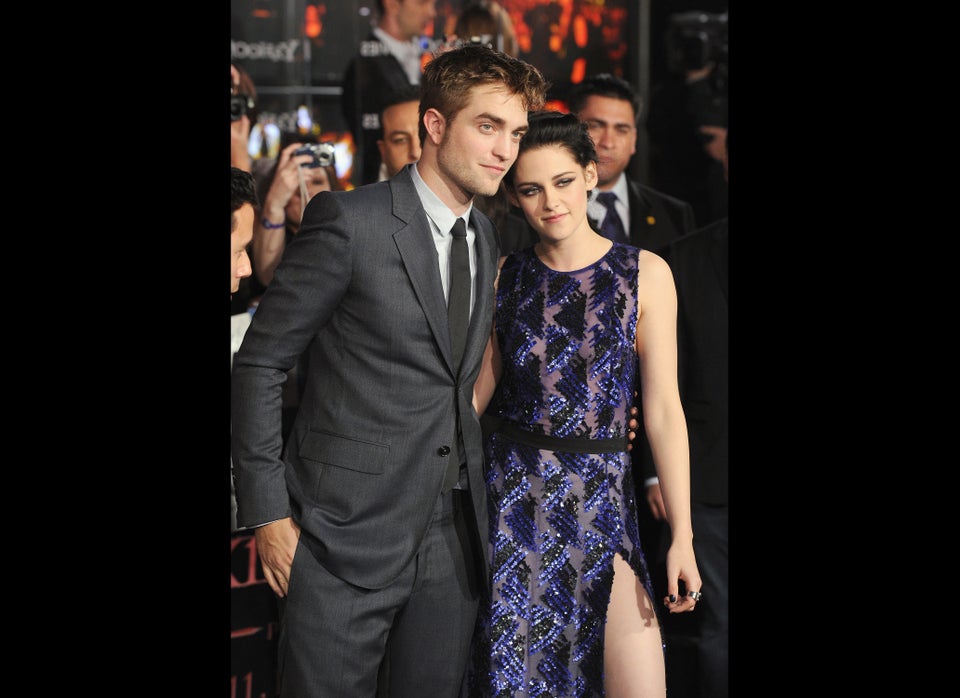 'Breaking Dawn, Part 1' Red-Carpet Photos
Popular in the Community