Uli Beutter Cohen is an entrepreneur and blogger. She is the creator of Subway Book Review, which has been featured on The Guardian, The BBC, Cherry Bombe Magazine, The Huffington Post, Refinery 29, BuzzFeed and other publications. Uli lives in Brooklyn with her husband and her cat. One of them is a comedy writer.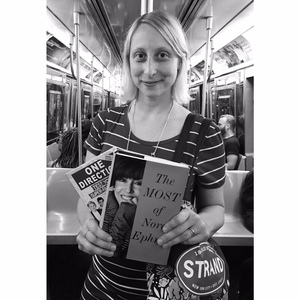 Loren Kleinman (LK): You're the founder of Subway Book Review, which has garnered the attention of thousands of followers on Instagram and beyond. Can you discuss why you started Subway Book Review? Where did the idea originate? And what are your goals?
Uli Beutter Cohen (UBC): Before I moved to New York City in 2013, a friend told me: "Don't ask what New York can do for you. Find out what you can give to New York." I really liked that idea. It made me keep my eyes open. I knew I had a finite window of time before everything that felt new would become everyday life. That's one of the most beautiful things about entering a new environment - you see what's constant and what's circumstantial in your life. That's when it struck me how many people were reading printed books on the subway. I decided to talk to a young woman reading Catching Fire and as I was doing so, I had the idea to snap her portrait. That was the beginning of Subway Book Review.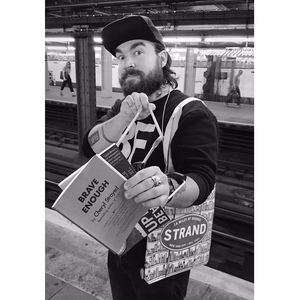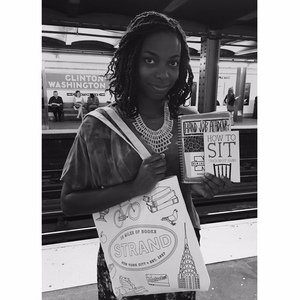 LK: You recently collaborated with The Strand, interviewing Isaac Fitzgerald, Sasheer Zamata and Emma Straub. How did you connect with them and what's been their reaction to the collaboration? And how did you pitch the idea to The Strand?
UBC: The Strand collaboration was super fun. Since I normally talk to strangers, it gave me the chance to ask a specific group of New Yorkers what they are reading. The Strand is such an iconic place for book lovers; it was lovely to team up with them. We had thought about collaboration together for a while and this was the right time to do it. We picked 10 literary New Yorkers and fortunately they were happy to meet me underground and tell me about their books! It was so much fun. I love collaborating with others who love and support reading and storytelling.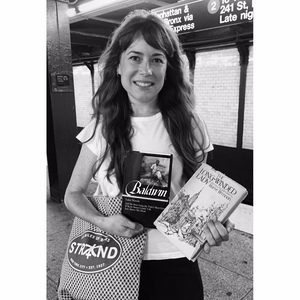 LK: What's been your favorite interview so far? What about your most unexpected interview?
UBC: I have a special gratitude for coming across Kamau, reading New York Burning by Jill Lepore on the B train about a year ago. We've been in touch since and are currently finishing a video series called Epilogues together. We revisited conversations with a few reviewers to find out what they took away from my interaction with them on the subway and if the book they read had an impact on their life. I'm very excited to share the series with the public later this year!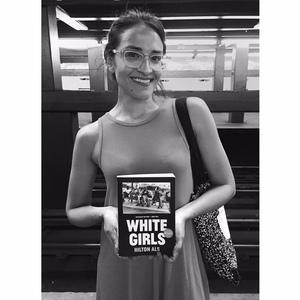 LK: What are your favorite books and why do you enjoy them? Which character from your favorite book do you feel you resemble most and why?
UBC: I'm an omnivore and always have been, but I especially love a suspenseful character study (fictional or autobiographical) that takes place over multiple years or the whole life of a character. The Glass Castle, Just Kids, I Know Why The Caged Bird Sings, Fates and Furies - I would say they all fall into that category. A book I appreciate and read frequently is The Old Man and The Sea. It's such a great reminder that the goal achieved is not as satisfying as the journey of chasing triumph and that there's a thin line between pride and endurance.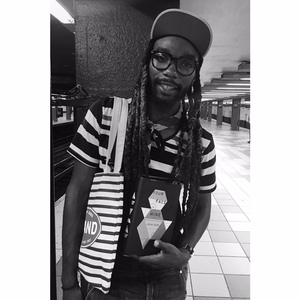 LK: Can you give us a sneak preview of whom we can expect to see on future book review posts?
UBC: It's safe to say more strangers with more books on more subways! Other than that, I really don't know. That's my favorite part of Subway Book Review. You never know whom you might meet underground.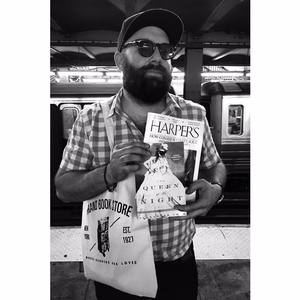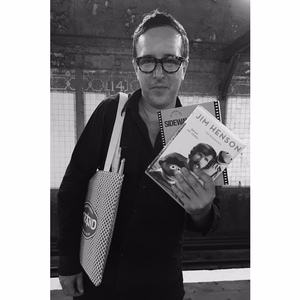 LK: What's next for Subway Book Review?
UBC: I'm adding more interviews with authors into the mix; the Epilogues video series is under way and have other big plans for 2016 that I will share as they manifest.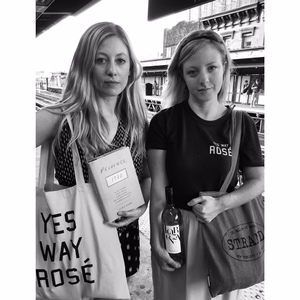 Calling all HuffPost superfans!
Sign up for membership to become a founding member and help shape HuffPost's next chapter