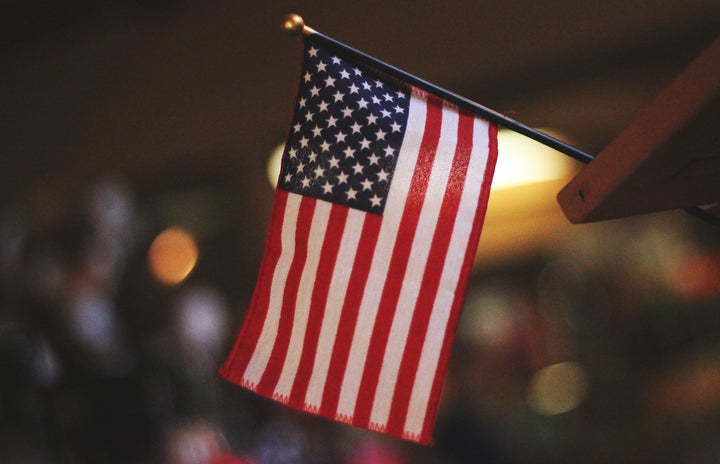 Reading the headlines about white supremacists rallying at the University of Virginia makes me wonder: Shouldn't it be easy to condemn these people and their racist viewpoints? Shouldn't we be able to, unequivocally and without hesitation, say that their actions are wrong? I am curious especially because the president of the United States seemed to be unable to do these things at his press conference today.
Watching Donald Trump speak, I was, like many others, waiting for him to utter the words "white supremacists." But he did not call the protesters what they are. He didn't even acknowledge that they were any more in the wrong than the counter-protesters (some of whom, by the way, were hit with a car in what many are calling an act of domestic terrorism).
"We condemn in the strongest possible terms this egregious display of hatred, bigotry and violence on many sides," Trump said. His words have prompted many to ask: "What sides?" The torch-carrying, Nazi-saluting white supremacists started this protest last night. The "other side" would be, I guess, the people counter-protesting. There are not "many sides" contributing to the hatred and bigotry. There is only one.
That Trump didn't outright condemn the protesters speaks volumes. His campaign rhetoric emboldened people because it made it seem like it was OK to act upon stereotypes and to discriminate against people. And his policy and legislation as president—from his Muslim ban to his recent immigration policy, which would reduce the number of legal immigrants to the U.S. and give preference to those who speak English—only further invigorate white nationalist sentiments.
After the election, David Duke, former leader of the KKK, said that Trump winning was "one of the most exciting nights of (his) life." Today, Duke said, "We are determined to take our country back. We are going to fulfill the promises of Donald Trump. That's what we believed in. That's why we voted for Donald Trump." Trump has rebuked Duke in the past, but today he failed to openly decry the values of the white supremacists.
More and more, our societies are becoming more diverse. Many of us believe wholeheartedly in the undeniable truth that people of all races and ethnic backgrounds are, and deserved to be treated as, equal. So people like the white supremacists in Virginia feel threatened. In a Twitter thread, user @JuliusGoat made an excellent point about the protesters. "They are chanting 'we will not be replaced.' Replaced as… what? I'll tell you. Replaced as the only voice in public discussions. Replaced as the only bodies in the public arena. Replaced as the only life that matters," he said.
The actions of the protesters, as well as Trump's response so far, are disturbing for a myriad of reasons. Had the protesters not been white, it's likely that Trump would have issued a much stronger condemnation of their actions and words. Furthermore, that white supremacists are marching at all—in a progressive America in 2017, no less—is a chilling indication that we, as a society, have not come as far as we may like to think.
Calling all HuffPost superfans!
Sign up for membership to become a founding member and help shape HuffPost's next chapter
BEFORE YOU GO