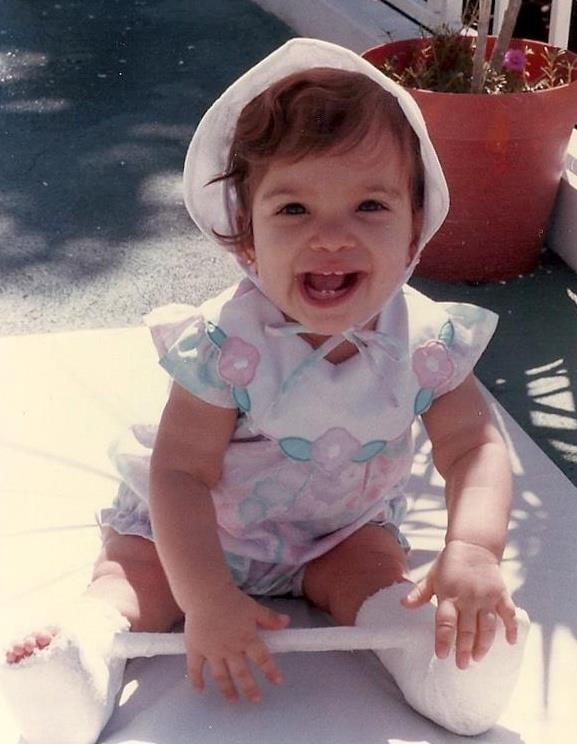 Thirty years ago, this probably wasn't supposed to happen.
The survival rate for kids like me wasn't that great. Now, it's improved drastically.
But, there are a lot of things that haven't changed much along with it ― adult-centered health care, mental health care, professional opportunities, and overall quality of life have remained relatively stagnant. Even higher education continues to be an ongoing battle for many young adults with spina bifida.
However, with increased longevity and a generally improved prognosis comes a new obstacle I never could have foreseen― guilt.
I admit, I feel guilty at times that I've made it to 29 years old and I have spina bifida. I admit, it's maddening to imagine what parents like mine must have gone through a mere few decades ago. I confess there are days when I can't stomach the stories of the high infant mortality rate that still exists for a large portion of the population with spina bifida across the globe— many living in developing countries where prevention (folic acid) education and quality of life measures hardly exist.
Tomorrow is my 30th birthday, and I am faced with these shoulda-coulda-wouldas.
Because the fact of the matter is, it could have been me.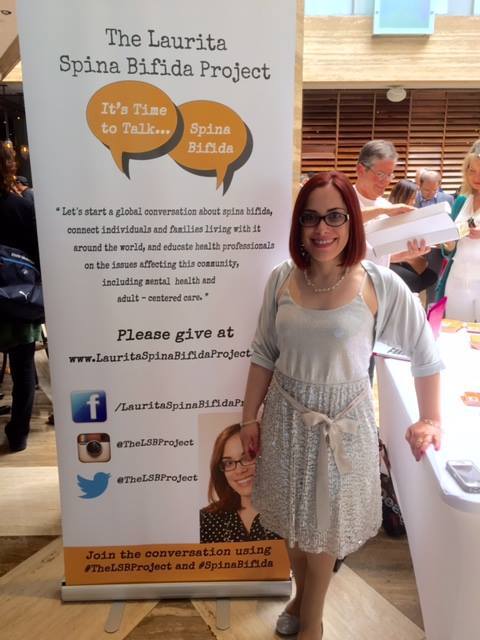 I could have been the one not knowing what it's like to live a full life. I could have been the one who didn't graduate high school or college. I could have been the one whose parents have been grieving a horrific loss for decades.
But, instead, I was one of the lucky ones. And while that is a blessing in every way, it also comes with a deep burden of grief -- and the cumbersome weight of responsibility.
Even as a little girl, I remember feeling self-conscious. Self-conscious among my peers without spina bifida. Self conscious among my peers with spina bifida. When hanging out with friends born with spina bifida, I remember trying to downplay my physical abilities— like being able to walk. I would rely more on my wheelchair in a paltry attempt to appear I was more like them. Many of my friends can't walk, and I felt guilty that I could.
But in school, a mainstream public school in my neighborhood, the scenario was markedly different. I found myself keenly ― and painfully— aware of the social barrier that existed between them and myself. Using a wheelchair at school only seemed to widen and deepen the abyss between my peers and me. So, I graduated high school never having dated, never having attended an overnight class trip, having gone "stag" to prom, and with a fractured sense of identity that took years of therapy, antidepressants, and purging in the form of writing to at least begin to repair.
Still, I have continued the negative habit of compartmentalizing my life, my abilities. It's ironic that, now that I feel freer to express my physical abilities (I have since met many friends and role models with spina bifida who walk, just like me), in my late 20s, I began experiencing increased lower back pain, and my ability to walk feels as though it is propped on a ticking time bomb. So now, I treasure every moment I am able to put my feet on the floor.
It's almost funny to me now, imagining the piles of (now outdated) literature about spina bifida that exists somewhere in the Bermuda Triangle of my house. My Mami would often dig out brochures for me whenever I wanted to give a class presentation or I had that dreaded "meet the teacher," when I had to divulge personal medical details to my new educators.
What's sad is, not a single pamphlet or brochure seeks to address the invisible impairments, which are often far worse— the social isolation experienced from early childhood, and how that often leads to crippling depression in the teen and young adult years; the fact that there's no handbook for navigating the sensitive issues regarding dating and spina bifida; or, worse, the heartbreaking questions that cross my mind, often when I'm enjoying the company of loved ones: "Did having me ruin my parents' plans for their lives?" "Does so-and-so hang out with me out of pity?" "Do friends or relatives look at my parents and feel sorry for them?" Indeed, these questions and self-doubt are far more "disabling" (a word I despise!) than the actual spina bifida.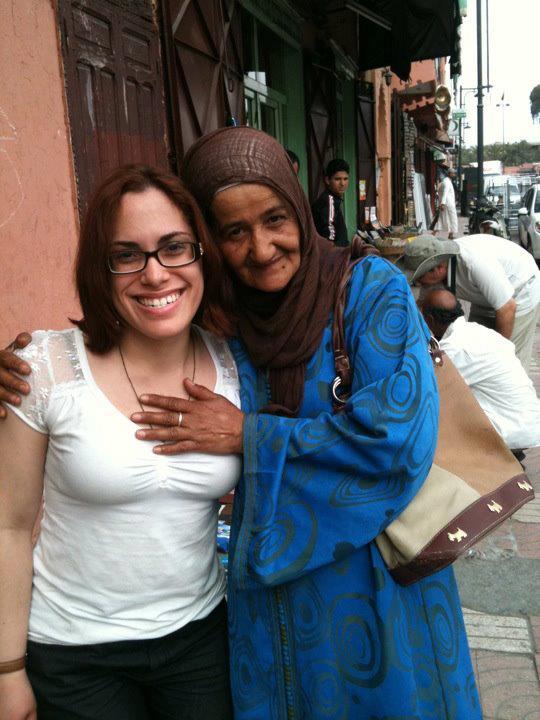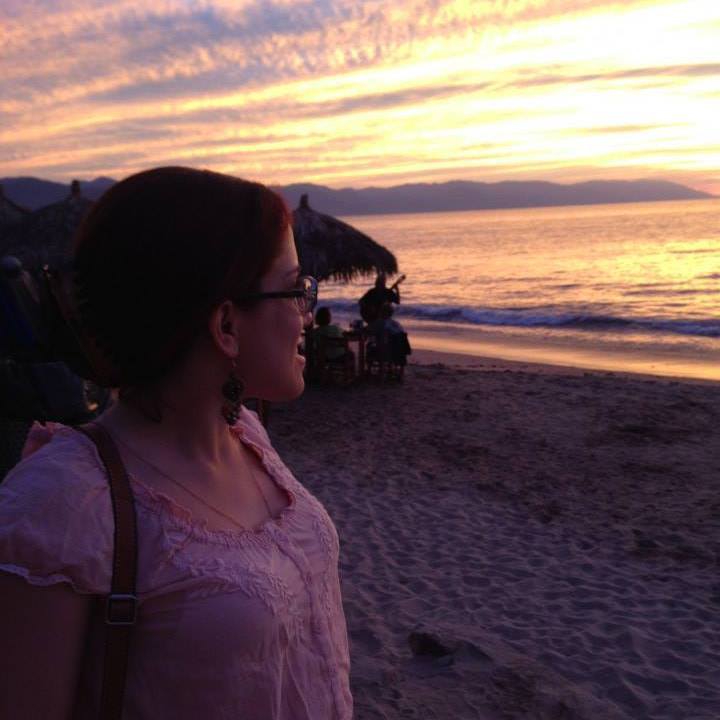 But now, having almost reached the ripe (for my standards!) age of 30, my questions have begun to shift inside my head. I no longer feel as though I ruined my parents' lives (I know I've enriched them!). And I am working on quieting the self-doubting voice that creeps in when spending time with others who I know truly and genuinely love and appreciate me.
What do I allow as part of my inner monologue instead? That's where the sense of responsibility comes in. As an adult who is living somewhat successfully with spina bifida and hydrocephalus, I now feel poised and ready to extend a hand and place the oxygen mask on others.
I want others who have experienced those same negative, self-defeating thoughts to know they are not alone.
I want parents to know what is possible for their child with spina bifida.
I want them to know they can travel and explore the world. They can study. They can work. They can volunteer. They can reach out to others.
Earlier this year, I launched The Laurita Spina Bifida Project. It's a non-profit organization, as well as a social media community, and a large part of what we'll be doing is sharing stories from people across the globe who are living with spina bifida, have a loved one with spina bifida, or work with people with spina bifida. I'm already amazed and humbled at stories we have received. From North Carolina to Tanzania, people like me are realizing that they have a voice. And if they have a voice, then they have power.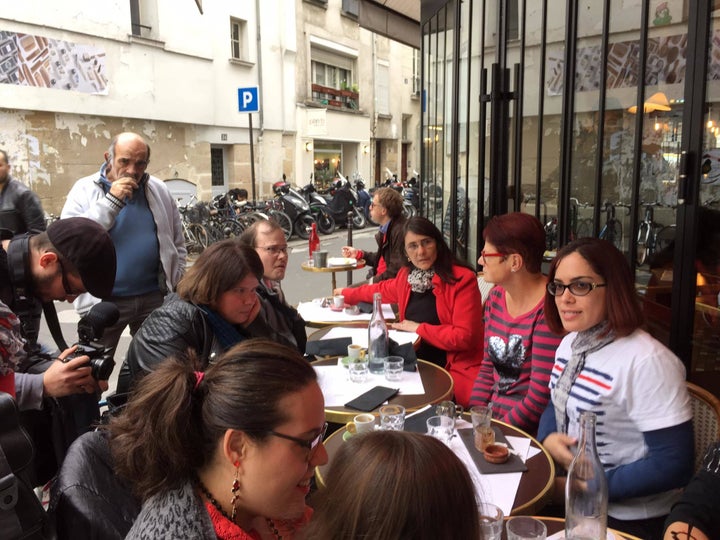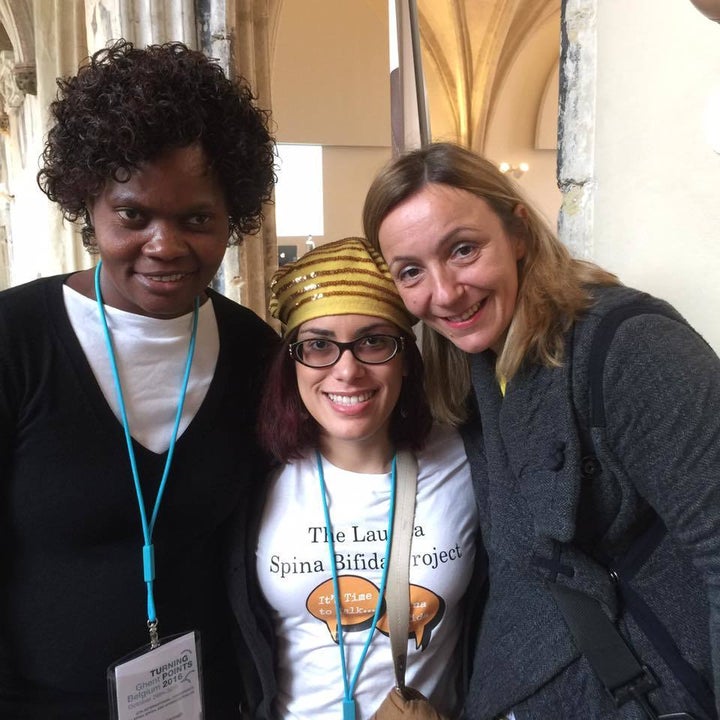 Knowledge is power. Community is power. Paying it forward to others is power. I have so much more to do.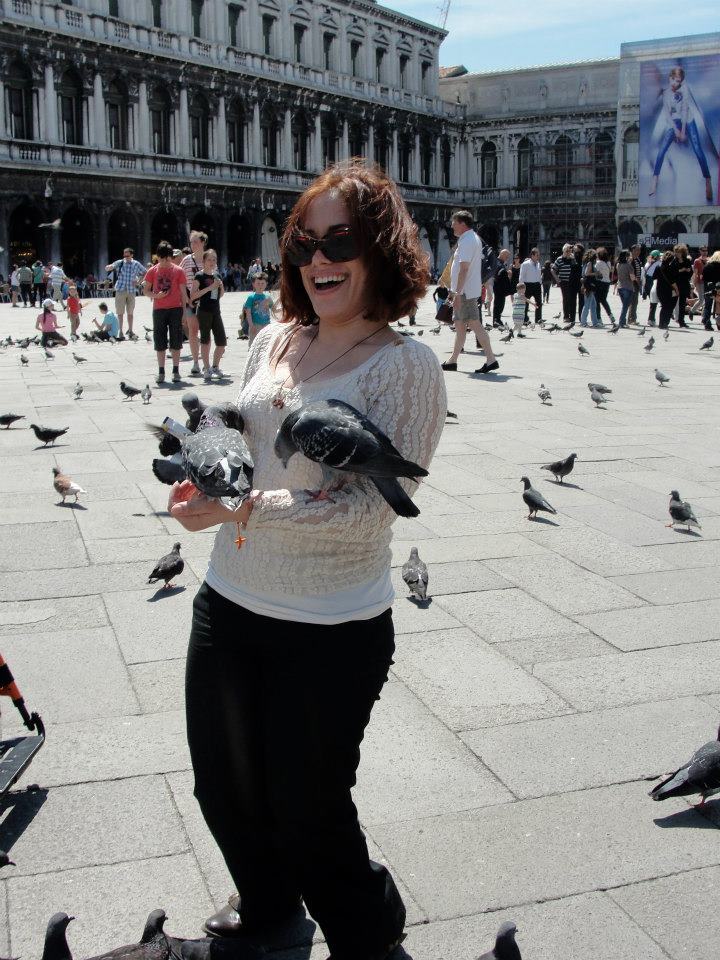 And that makes 30 seem a lot sweeter to me.