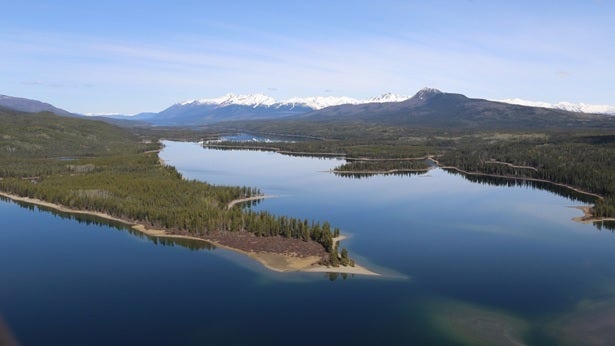 On World Environment Day, Canada hosts a global celebration of our natural heritage and commitment to protect 17 percent of terrestrial areas by 2020. While this international commitment is a significant achievement, Canada can lead with an even bolder vision to protect some of the last truly wild places remaining on the planet – our northern landscapes.
One such area lies at the intersection of Canada's northern boreal forest and western mountain ranges. Yukon's boreal mountains, covering the southern half of Yukon Territory, are unlike any other place in Canada. Aspects of it are similar to other parts of our boreal region. But, being uniquely mountainous and situated north of 60 degrees latitude, it has ecosystems and landscapes not found anywhere else in Canada.
There you will find an inspiring suite of wildlife. Wolves, lynx, bears, caribou, sheep, and other wide-ranging mammals call the area home. More than two hundred bird species depend on it annually. Salmon travel thousands of kilometres to spawn in its streams.

The 2017 theme for World Environment Day is "connecting people with nature." Here, in the Yukon, people are connected with nature more than any place I've lived. I wish all Canadians could have the opportunity to experience this connection. I want other Canadians to know the feelings of calmness, inspiration, and uplifting that I have experienced when immersed in the beauty, vastness, and complexity of this place.
The boreal mountains of Yukon are one of the wild places of my childhood imaginings. Growing up in southern Ontario, I found nature in my backyard and city parks. While I knew human impacts on our environment could be harsh and devastating, my perception was of a world, including Canada, still mostly awash in wild places and wild animals.
If this was true then, it is not now. Globally, the cumulative effects of human activity on land and water have been the erosion of ecological systems, endangerment of species, and declines of critical ecosystem services. An estimated 75 percent of the terrestrial areas worldwide are impacted by the human footprint.
Across southern Canada, in the absence of pro-active, strategic, and regional planning, piecemeal decision-making on how we use and manage land has resulted in the so-called 'death by a thousand cuts' for ecological systems.
In contrast, much of Canada's North, including Yukon's boreal mountains, remains relatively intact, with only a modest footprint of human development and infrastructure. Indeed, Canada's boreal landscapes are one of just a few places in the world that remain wild.
Yukon also stands apart in having modern land claim agreements that mandate regional land use planning. We have a unique opportunity to pro-actively plan for conservation of an ecologically unique and globally important region.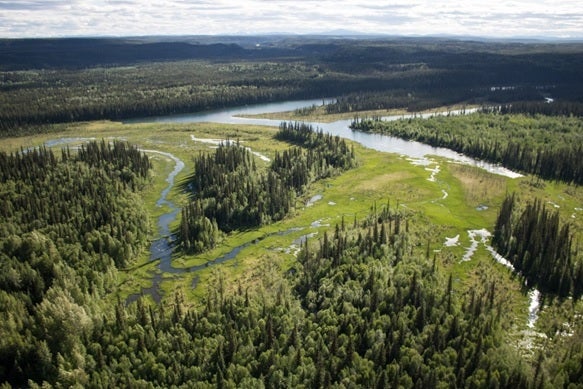 In addition, conservation areas should be very close to 100 percent intact, while allowing for inclusion of some development and infrastructure (ideally less than 10 percent of the total footprint) in areas that are rich in biodiversity and/or priorities for protection. In particular, ecologically-rich valley bottoms — where wildlife values are high but human development pressure is greatest — are the highest priorities for protection.
I have worked in many places of natural values, great beauty, and ecological intrigue. But as I travel Yukon's boreal mountains, I am repeatedly struck by how deeply privileged I am to do this work and to experience the wonders of this place: the cool stare of a wolf; a frozen lake crisscrossed by animal tracks; the noisy flight of trumpeter swans; the delicious green of unfurling leaves; a sweet trill from the first spring songbird; the casual lope of a lynx.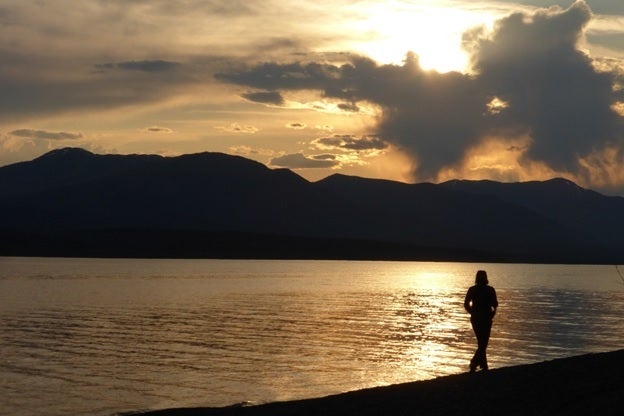 Canada has a natural wealth that should be protected for its inherent value, but also for the social, cultural, and spiritual value it provides Canadians.
On World Environment Day, with Canada's commitments to conservation on the world stage, our "Securing a Wild Future" report offers a long-term plan to protect Canada's northern wilderness – not only for the people who call it home, but also for the city kids in the south who may dream, as I once did, of growing up to protect our last truly wild places.
Related
Popular in the Community