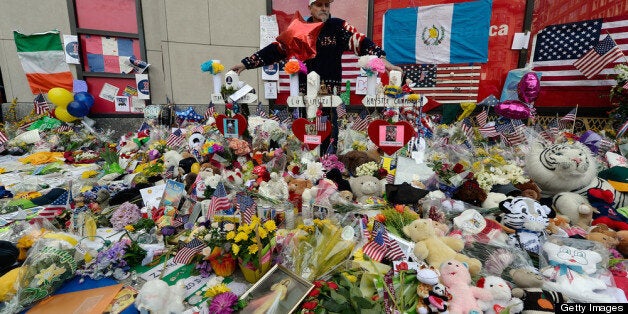 By Deana Arsenian, Vice President, International Program and Program Director, Russia and Eurasia Carnegie Corporation of New York
It's strange, if not sad, how we Americans learn about the world through tragic events, often terrorist in nature. Who in the United States knew much about Afghanistan before 9/11, or about Iraq before the U.S. invasion following the hype of Iraq's alleged possession of nuclear weapons? In recent days, we have been learning about Chechnya through the Boston marathon bombings as the two suspects, one now dead and one in captivity, are of Chechen origin. It is certainly one way to expand awareness about the world, but learning from the news argues for paying greater attention to complex societies, with intricate and uneasy relationships with their neighbors and better-known countries. In that regard, it is correct to report, as most U.S. media has done in covering the Boston bombings manhunt, that Chechnya is part of the Russian Federation. It is inaccurate to say that Chechens are Russians, as some have implied. This might seem obvious to many readers, but as the news was unfolding, I overheard one person at a doctor's office telling the other, "So now it's Russians who are out to get us!" I interfered and politely pointed out that Chechens are not Russians, which evoked a simple, "How do you know that?" How indeed? Perhaps because Chechnya has been difficult to ignore by most people interested in world events. It has been in and out of the U.S. news over the past two decades due to separatist wars it has fought with Russia. A small piece of territory nestled in the rugged Caucasus mountains, the predominantly Muslim Chechnya was forcibly incorporated into the Russian Empire in the middle of the 19th century and has resisted the occupation ever since, often through violent means. Chechnya's tortured history includes deportations of its people by Joseph Stalin to Siberia and Kazakhstan during the Second World War on accusations of collaborating with the Nazis. Thousands perished before their return was permitted after the war was over. Following the collapse of the Soviet Union, the separatist tendencies flared up with vengeance, leading to military conflicts and a massive devastation of Chechnya. The capital city of Grozny, once an airline hub for the Caucasus region, was leveled by the Russian forces. Chechnya's confrontation with Russia was punctuated by gruesome terrorism. The Russian government has attributed Chechen rebels, along with Ingush militants from the neighboring republic of Ingushetia, with the 1999 bombing of a Moscow shopping center in which 64 people were killed; the 2002 siege of a Moscow theater that resulted in 120 deaths; and, perhaps most painful of all, the 2004 attack on a school in the town of Beslan in yet another neighboring republic of North Ossetia, in which 380, mostly children, perished at the hands of terrorists. Following the assassination in 2004 of a Chechen separatist leader, Shamil Basayev, allegedly the planner of the Beslan school killings, President Vladimir Putin installed a local ally, Ramzan Kadyrov, as Chechnya's ruler. Young and reportedly brutal, Kadyrov was able to bring relative stability to Chechnya, backed by a significant infusion of Moscow's resources and capital. The city of Grozny has been rebuilt with Russian money and the basic functions of the society have been restored. However, no one who follows this region believes that the Russian-Chechen conflict is over or that Chechnya will cease to capture the world's future attention. But there is another story to be told about Chechnya. For centuries, it has captured the imagination of many through literature. Chechnya is a land of poetry inspired by the free spirit of its people and its rugged natural beauty. Many Russian authors have written about Chechnya and Chechens in prose and poems, with Leo Tolstoy's depiction of Chechnya and its "desperately brave rebels" in the short, but classic novel Hadji Murat. Tolstoy served with a Cossack regimen assigned to fight Chechens in the 1850s and used his experience to create an intricate story about a rebel commander who has forged an uneasy relationship with his Russian enemies for reasons of personal revenge. The novel, which captures the complexity of interactions between the Chechens and their Russian nemesis in the middle of the 19th century, has relevance not only to today's Chechnya, but to other fiercely independent nations, including Afghanistan. While our collective attention is now focused on Chechnya, yet another neighboring republic, Dagestan, is creeping into our geographic consciousness with reports that the Tsarnaev brothers partially grew up in Dagestan's capital city of Makhachkala. This easternmost and largest republic in the North Caucasus, is one of several in the Caucasus region, which comprises over fifty peoples with distinct cultural, linguistic, and religious identities. It is truly a human kaleidoscope spread over breathtakingly beautiful but dauntingly challenging terrain. Still, for many Americans, the question remains why should we care about these far-flung parts of the world? My teenage daughter arguably captured much of her generation's sentiment with the "so what" shrug in response to my attempt to give her a lesson about Chechnya. The answer to this age-old question is obvious. The traditional privilege of most Americans to care little or not at all about what lies across the vast oceans has been overridden by the ever-shrinking globe. My daughter -- along with everyone else's sons and daughters, those who we will have to entrust with leading our nation in the future -- already has no choice but to be attuned to the mosaic of peoples who occupy the dots on the world map. So, while the ethnicity of the Tsarnaev brothers may or may not have anything to do with their horrific actions, their heritage has given us yet another, albeit tragic, excuse to expand our world vision -- this time toward the North Caucasus.
Deana Arsenian's recent piece,"Russia's Real Friends in the West," was published earlier this year in both Russia and the U.S. Read more here about Arsenian's work at Carnegie Corporation.