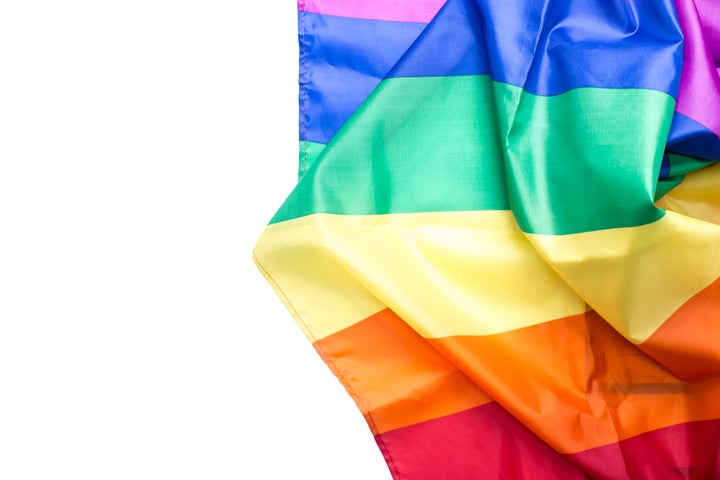 I'm having a hard time understanding why there is such animosity in the U.S. now towards certain immigrants. The way I understand American history, this is a country made of immigrants. You have always welcomed people like me, but now there is fear that immigrants are no longer wanted.
I started my new life in the United States in 2013. I got to come here because I met the producers of Born This Way in 2011. Shaun Kadlec and Deb Tullmann are documentary filmmakers from California and had learned about the horrible lives so many of us in the Cameroon LGBT community endured.
They visited Alternatives Cameroon in Douala, where I worked as the coordinator of HIV/ AIDS education and prevention, hoping to learn about gay life in my country. Because we helped people with HIV, we were recognized by the government as a treatment center, but we had to be very discreet in our work on gay rights.
Gay people in Cameroon can be bullied, beaten, jailed for up to five years and even killed. You are considered a prostitute. You are against religion. You are the devil. But obviously this isn't true. I realized I was gay as a teenager. I was born gay. I didn't choose it. I don't understand how people can't recognize that.
I realized that the documentary was an important platform to hopefully change how we were viewed. I agreed that Deb and Shaun could follow my life. I knew there could be consequences but I had seen too much hate towards those like me and wanted to help.
I grew up in Edea and had a fairly happy childhood as the youngest of six. There was some tension between my father and me because I preferred to be in the kitchen learning from my mother instead of devoting myself to football like my big brothers. But because I was the youngest, I was the little prince.
I hated high school. I was popular, pretended to be heterosexual and had girlfriends. College was much better. I loved it. I was out of my little town, had my own studio and was more open with my sexuality. My friends knew. I told my family. But because my mom is so loyal to the Catholic Church, we just don't talk about it. I was happy, strong and free.
I joined Alternatives Cameroon was when my first gay best friend died from HIV in 2008. Pierre was the best, the kind of guy you meet once and you instantly like him. His father threw him out of the house when he came out and he eventually died in my arms without being able to say goodbye to his mother or sister who he loved so much.
I had to do something and decided to get deeply involved in the struggle for rights of the LGBT community. Filming Born this Way brought much worse taunts and attacks than I suffered as a younger boy. My friend Eric, who was also an activist, was killed because he was gay. I was also beaten and the gang who killed Eric also threatened me. They left a note under my door: "Dirty fag. You are dead."
I was forced to change apartments and ultimately Shaun and Deb realized the threat was real and called the U.S. Embassy, who agreed to help. While I was staying at a hotel near the embassy in Yaoundé, the threats against my family and me got even worse. The U.S. moved me to Benin where I spent three weeks before I was put on a plane to San Francisco. I was scared to death but happy to be alive.
I received my asylum in January 2014 and my green card two years later. I'm 31 now and work in marketing at Climb Real Estate in San Francisco. It is a great place and I am surrounded by all types of younger people who truly reflect the San Francisco population. So many different cultures blend into one company. I have been told Millenials, your younger generation, are very accepting. It seems to be true. No one cares that I am an immigrant or gay.
But unfortunately these days when I leave work, I have to admit I am scared. I don't want to be deported. My friends tell me not to worry, but I can't help it.
I hear about the desire to get rid of immigrants. I hear about Executive Orders and the courts. I also have seen the LGBT community in San Francisco get nervous because some are questioning our rights.
It doesn't make sense to me. This is America. It is an amazing place. People like me have always felt welcomed and given a chance to succeed. I know some immigrants don't have their paperwork, but these are people who saw the U.S. as their only chance. They have made a life for themselves. America is the greatest place in the world. It gives hope for people like me. I don't want other LGBT immigrants to be turned away.
I can't imagine what my life would have become if I wasn't given the opportunity to come to the U.S. What if I was told at the last second that I couldn't get on the plane to come here? I might have been killed.
Maybe if I share my story, those who are nervous about those who are different will understand. I hope so.
Popular in the Community