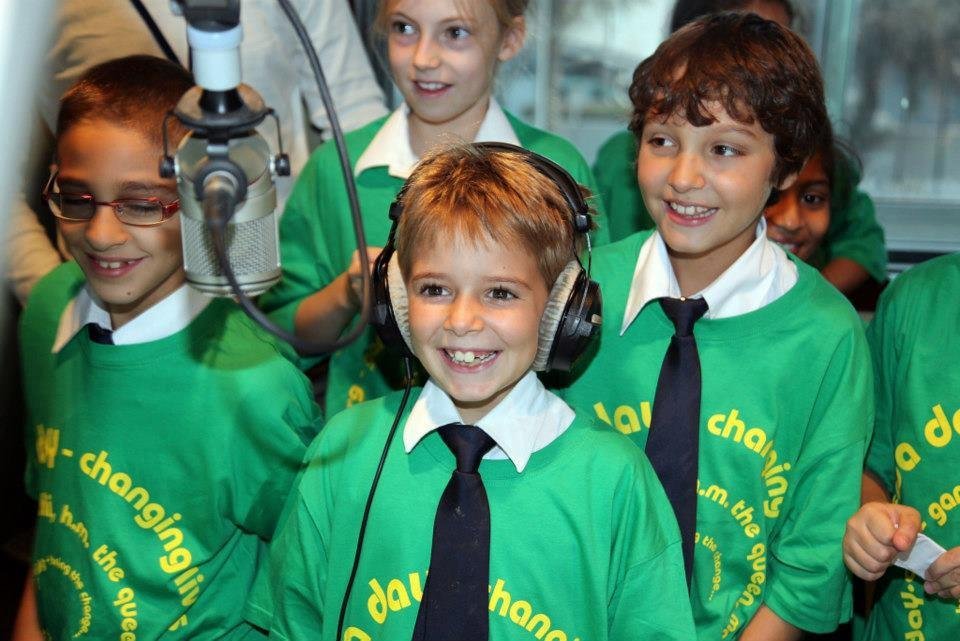 I went to an open-mic gig last weekend. Intimate venue, electric guitar, bass drum, ride cymbal, tabla, harmonium, venue draped in beautiful Indian sarees, and more. An melodious young Indian lady sang traditional devotional hymns. A white ex-Silicon Valley executive born in Detroit and now a yoga practitioner in Vancouver for 40 years, came on stage and spoke about attaining nirvana. A black fitness instructor from London free styled a rap about love and kindness to others. As the sun set, we blended into gospel and soul.
A smorgasbord of people had come together to make a beautiful evening, made possibly entirely by tireless volunteers, working all day to ensure the evening was as emotionally and spiritually nourishing as it was long.
This is what faith communities do best -- civic engagement and building community pride. "Love your neighbour as yourself," it says in Leviticus 19:18. One of the Jewish mitzvot speaks of gemilut chasadim (bestowing kindness). In Sikhism, true community service is that which is without desire (nishkaam) and in utter selflessness. A £6million Nishkam Centre in Birmingham, built with £1.5million of nishkam sewa, is held up as a beacon of advancing local community and social well being. In Hinduism, the concept of sewa (selfless service) is engrained in the Bhagavad Gita, which says whatever conduces to the good of others is a noble deed and therefore should be done.
In 2011, Prime Minister David Cameron made a speech about taking moral responsibility and promoting a "social recovery" in Britain. He coined the term "Big Society," the modern day equivalent of "Think not what your country can do for you, but what you can do for your country." He was talking about a new civic spirit taking shape from the grass roots of communities, where secularity and spirituality come together to serve the common good. His Communities secretary, Eric Pickles agreed, saying central government needed to "build on the huge amount of experience faith groups have in getting out into the community."
A brilliant example of this is Sewa Day, a global volunteering initiative based on the concept of sewa. From 5,000 participants mainly around London in its first year in 2010, it has grown to around 50,000 volunteers in 2012 across 20 countries. Volunteers are asked to give up their time for projects that "Bring a little joy to others", "Help relieve hardship and poverty" or "Help protect the environment."
This week, independent economic research found that for every £1 of time, effort and money expended on Sewa Day, Britain benefited by £2.60 (a so-called Social Return on Investment, or SROI, measure). Depending on the conservativeness of the assumptions, this meant between £4.7 and 11.7 million of net benefit for the country. This was made up of benefits to the environment, economy, productivity and personal wellbeing. There was data available for around 46,600 volunteers across eight countries, that provided 390,000 volunteering hours.
The research found the projects that brought the greatest well-being to British society were the ones in the category "Bring a little joy to others", which generated an SROI of £12.50 for every £1 invested. These were often to do with improving social interactions between groups of people, and performing odd jobs for the needy in society.
Peer effects are really important in volunteering -- most people do so because they were asked or someone they knew was taking part. There is plenty of literature (for example, Borgonovi (2008) or Helping Out (2007), as quoted in the research) that sewa activities help people lead better lives, through lower mortality, better health and greater happiness.
And that's why many of the volunteers showed they had developed a "taste" for volunteering. Volunteers tend to develop more, and deeper, social ties than non-volunteers, often leading to significantly greater levels of happiness. For Sewa Day, 100 percent of respondents said they were "Very likely" to participate in Sewa Day in 2013, while nearly two-thirds said they were either "Not likely" or only "Somewhat likely" to have done volunteering.
The implication is staggering: once you convince someone to help others once, they are far more likely to want to do it again and again. And what's more, they will invite others, from different communities, to come together and work for the common good.
One of the participants in Sewa Day in 2012 was a student from Dubai, Shishira Johny. She summed it up best: "We all know that we must plant trees, reduce pollution and all of that. But it was [this] event that really instilled in me the feeling of pride that my school has contributed in whatever small way it can. It was this feeling that opened my eyes and helped me to contribute more to the environment as well as the society, just to feel the satisfaction and joy once again."
This feeling inside of contributing to society is what prompts the open-mic organisers to put together such gigs throughout the year. The idea of Sewa Day is the same, but now we can also prove the value of volunteering, civic engagement and building community pride. And that's a step towards making Sewa Day into a Sewa Year.
Support HuffPost
The Stakes Have Never Been Higher
Related
Popular in the Community