Photographer Brenda Biondo has spent the last 10 years documenting a disappearing icon of the American landscape: playgrounds. From geodesic climbing domes to those swirling metal slides that never failed to scorch the backs of your legs, she captures what's left of childhood in the 20th century.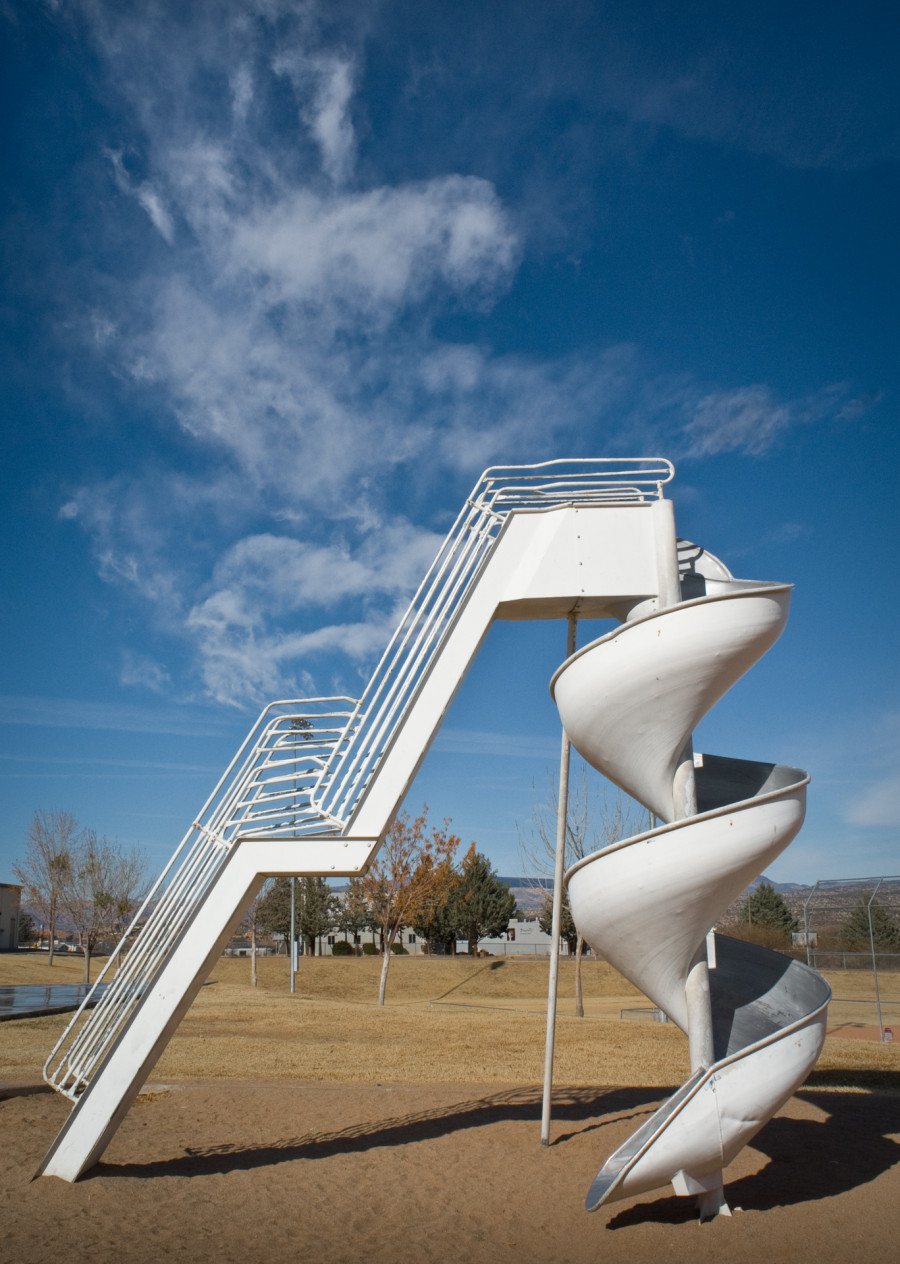 Unlike the playgrounds and parks of today, Biondo's images frame the caricature-themed see-saws and coil-spring cars that made sandpits and gravel sanctuaries so magical to kids of the early to mid 1900s. Born out of the Progressive Era's reform movement -- a utilitarian effort that, among other things, sought to keep children out of the streets and dangerous urban settings -- the "reform park" gave rise to surprising feats of mid-century design.
But as safety standards have evolved over the last few decades, the pieces of playground past have begun to disappear. "As safety standards trickled down over the past 25 years, schools, cities and day care centers have been quietly replacing swing sets with all-in-one climbing structures that child-development experts say promote both physical fitness and social skills," USA today reported back in 2006.
"The structures that defined [playgrounds] -- towering metal slides, spine-jarring seesaws, expansive climbing gyms -- are now being hauled off to the scrap yard as schools and towns renovate their playgrounds," Biondo writes in her book, Once Upon A Playground. "When I took my own kids to local playgrounds and realized the loss, I decided to document as many of these remaining icons of childhood as I could."
Once Upon A Playground covers six decades of outdoor beauty, spanning 1920-1975. Filled with over 170 personal photos and 65 historical images, the piece is a tribute to the lost innocence of swing sets and jungle gyms. Snapped from emotive perspectives, and dripping in bold hues, the portraits transform equipment into anthropomorphized characters, and send us back in time to the days when a rusted basketball hoop sent us into a fit of elation.
Check out a preview of Biondo's work here and let us know your thoughts on the throwback imagery in the comments.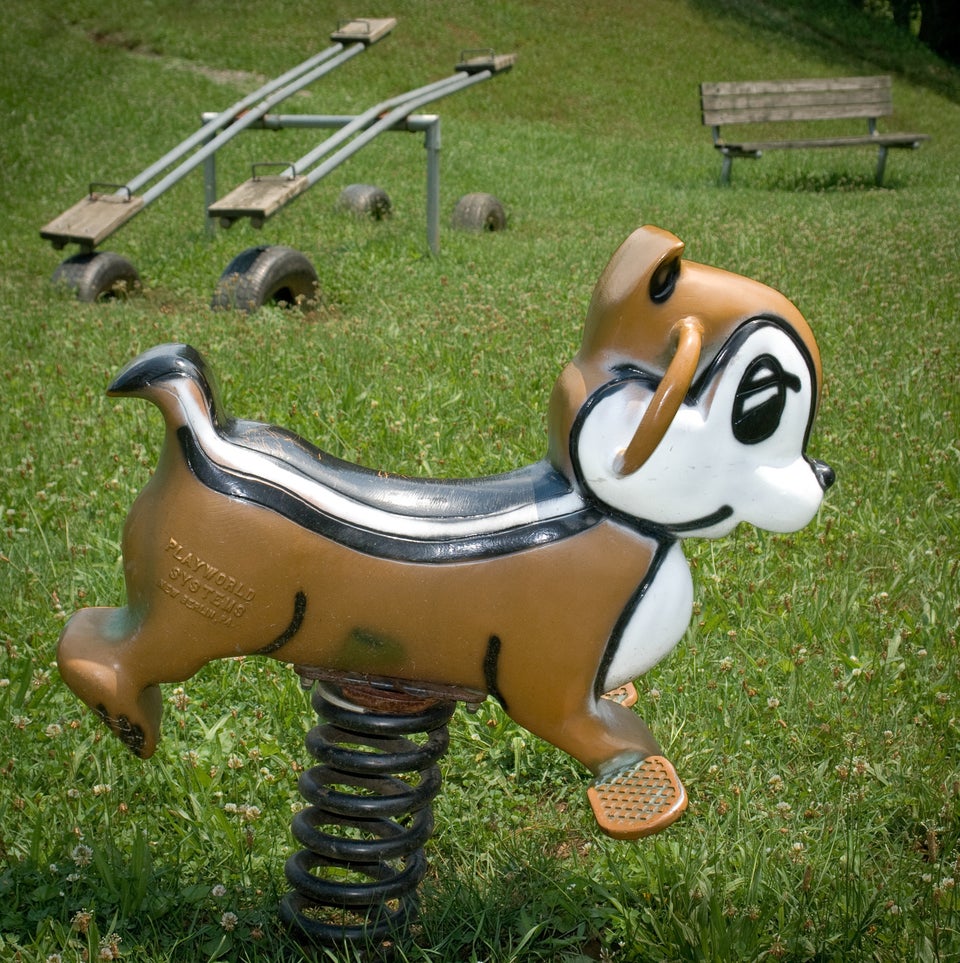 Once Upon A Playground