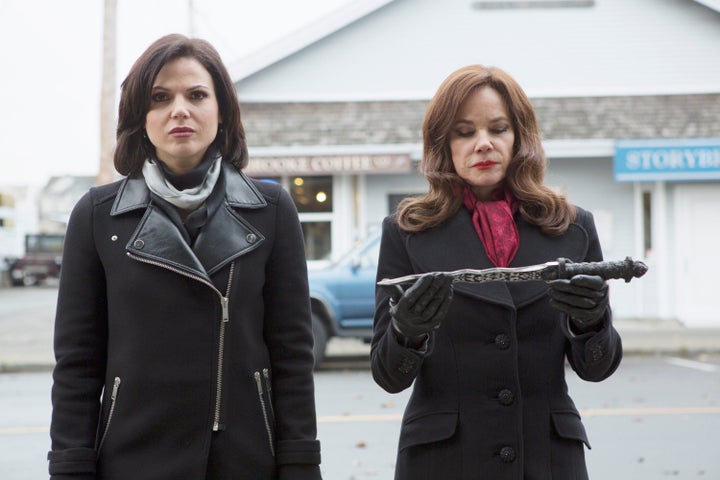 The "Once Upon A Time" spinoff pilot takes place in Wonderland before and after Regina's (Lana Parrilla) curse. The series creators told TVLine that stories will be told similar to the "OUAT" format with flashbacks. "We can't imagine visiting that time in Wonderland and not seeing Cora as the Queen of Hearts," "Once Upon a Time" co-creator Adam Horowitz told TVLine.
Viewers will recall seeing Cora (Barbara Hershey) serve as the Queen of Hearts in an episode of "Once Upon a Time." The character met her end in a recent episode thanks to Snow White (Ginnifer Goodwin).
The presentation for the spinoff, which would likely air during "Once Upon a Time's" winter hiatus, begins production in April.