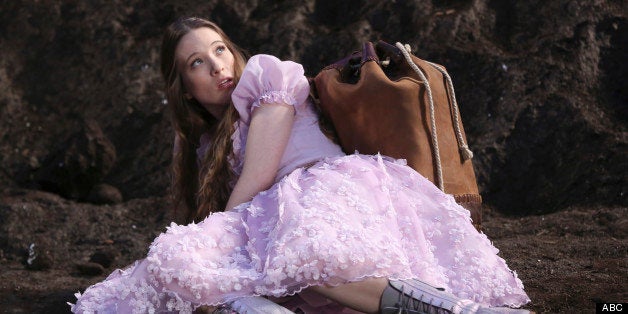 In Victorian England, the young and beautiful Alice (Sophie Lowe) tells a tale of a strange new land that exists on the other side of a rabbit hole. An invisible cat, a hookah smoking caterpillar and playing cards that talk are just some of the fantastic things she's seen during this impossible adventure. Surely this troubled girl must be insane and her doctors aim to cure her with a treatment that will make her forget everything. Alice seems ready to put it all behind her, especially the painful memory of the genie she fell in love with and lost forever -- the handsome and mysterious Cyrus (Peter Gadiot). But deep down Alice knows this world is real and just in the nick of time, the sardonic Knave of Hearts (Michael Socha) and the irrepressible White Rabbit (John Lithgow) arrive to save her from a doomed fate. Together, the trio will take a tumble down the rabbit hole to this Wonderland where nothing is impossible.
The standalone, self-contained series will likely bridge the gap for viewers while "OUAT" is on hiatus, in an effort to avoid reruns of the serialized fantasy drama.
22-year-old Sophie Lowe will play Alice, "who has a generous heart but carries the scars of a long hard life," while Michael Socha will co-star as the Knave of Hearts, "a sardonic adventurer, a man of action, a loner and a heart-breaker." Peter Gadiot also stars as "Cyrus, Alice's mysterious love interest."
Barbara Hershey's Cora will also appear, as executive producer Adam Horowitz recently admitted, "We can't imagine visiting that time in Wonderland and not seeing Cora as the Queen of Hearts." John Lithgow will lend his voice to the White Rabbit.
Horowitz and fellow EP Eddy Kitsis promised that they have no plans to recast Sebastian Stan's fan-favorite Mad Hatter, telling The Huffington Post and other reporters during a recent roundtable interview, "If Sebastian has a week [between other commitments], we'll take it ... [But] he could be free when 'Wonderland' wraps. We'd love to have him back."
They also shared a little more context for the series. "'Wonderland' takes place post-curse, so the pilot of 'Wonderland' actually starts when magic comes and the wraith happens, and then it runs concurrent," Kitsis told reporters. "So we are in Wonderland post-Queen of Hearts. And just like we saw in the Enchanted Forest, we saw pockets that were saved."
Fans might also get to see Rose McGowan reprise her role as Young Cora, as Kitsis admitted, "I still feel there are more Cora stories to be told, both young and old ... Even though she is dead, she is very much alive in our hearts."
ABC canceled an additional five series from the 2012-2013 season: "Body Of Proof," "Happy Endings," "How To Live With Your Parents," "Malibu Country" and "Red Widow," which join the previously canceled "666 Park Avenue," "Don't Trust The B---- In Apartment 23," "Last Resort," "Private Practice" and "Zero Hour." On a more positive note, the network renewed "Castle," "Grey's Anatomy," "Last Man Standing," "The Middle," "Modern Family," "Nashville," "Once Upon A Time," "Revenge," "Scandal" and "Suburgatory." ABC has not confirmed the reported fates of "Family Tools" and "The Neighbors."
Are you excited for "Once: Wonderland"?
"Once Upon a Time" airs its Season 2 finale on Sunday, May 12 at 8 p.m. ET on ABC.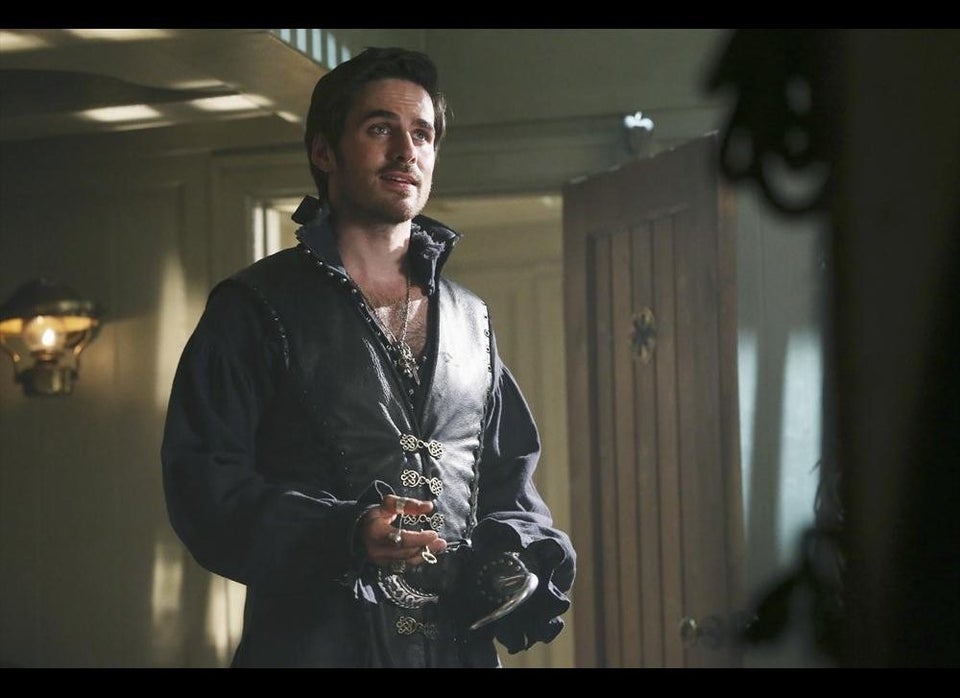 Once Upon a Time
Popular in the Community