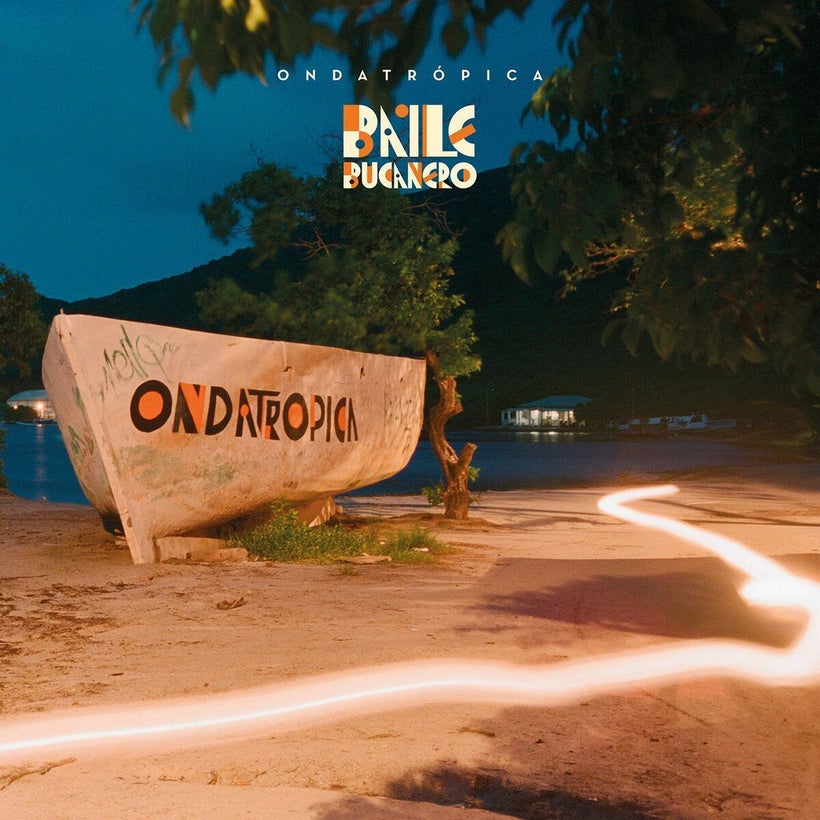 On March 10 2017, Ondatrópica released their new record 'Baile Bucanero' (Soundway Records), the follow-up to their self-titled, critically acclaimed, award-winning debut, Ondatrópica. Much like their debut, 'Baile Bucanero' is a record that is as rich and emotive in its history as its musicality. Founding members Mario Galeano (Frente Cumbier) and Will Holland (Quantic) elaborate on the journey behind the record:
Having focused on a Latin-heavy approach on our first record, the idea of recording in Providence Island was not a random one. Being an Island originally settled by the British and later becoming part of the Colombian republic, the island has a heady mix of African, English and Spanish cultural heritage and is therefore a perfect example of the Caribbean cultural experiment. Rather than separate the stylistic Anglo-, French- and Spanish-Caribbean influences, our goal was to explore the common ground and the ways in which these different styles synthesise.
In hopes to discuss the concept a little further, I had a little chat with Mario Galeano (Frente Cumbier).
Marlena Fitzpatrick: What prompted you to record on Providence Island?
Mario Galeano: Providence is a small and remote island that was originally a British settlement and later ended up under Colombian jurisdiction. They speak English and learn Spanish in school. Their music leans towards calypso, mento and dancehall but also they like Colombian vallenato and French Zouk. This mixture is a perfect example of what the core of the Caribbean is, and we wanted to explore that. The fact that the Colombian government set up a recording studio with amazing sea views sealed the deal. 
Marlena Fitzpatrick: Why the title 'Baile Bucanero'? Were pirates the premise behind this album?
Mario Galeano: Providencia was the hideout of famed pirates such as Henry Morgan, the image of Bucaneers dancing mad led us to the title. The concept of national boundaries is something that we wanted to question. We wanted to try to explore the fiber that holds all Caribbean music and at the same time try not to fall into the contemporary concept of "fusion."
Marlena Fitzpatrick: Speaking of exploration, who were your main influences for this project and why?
Mario Galeano: Our main influence is the music recorded from the 40s to the 70s, both stylistically and technically. Equally roots music and the experiments of bands such as Michi Sarmiento, Peregoyo or Cyril Diaz. Being dedicated record collectors, the palette of influences is very wide: Caribbean, Latin American and African records are spinning all day long in our heads. 
Marlena Fitzpatrick: Your music is not only a mix of styles, but of cultural identity. In the case of Afro-Colombian and Caribbean music, would this also constitute national identity? How important is it to preserve regional folklore?
Mario Galeano: The concept of global and local is an ever-changing one. I think the Caribbean was the first step of globalization as we know it through a very traumatic and violent encounter of people from America, Africa, Europe and Asia. However from this encounter a whole new folklore emerged and turned into something that is called local nowadays. It has given a particular identity to its nations: Cuban son, Jamaican reggae, Colombian cumbia, etc.  I believe it is not a matter of preservation but of appreciation by the listener. A kid in a small Caribbean island, or anywhere in the world, should understand and enjoy both the latest Bieber song and the traditional tune from his family or town. The problem is when the kid feels disconnected from tradition because of what TV and media says. It is important to give as much power to the local scene as it is possible.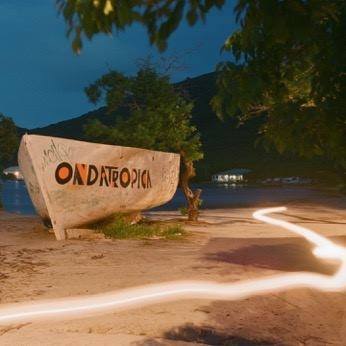 Marlena Fitzpatrick: It is important to give power to the local scene, which brings me to your recording artists. Thirty-five musicians were recorded, from all came from very different backgrounds, musical styles and age groups. How these musicians selected and what were the criteria?
Mario Galeano: We wanted to work with senior masters of Colombian music, our recording heroes that we follow through their records. Not all of them are widely known by the general public in Colombia, but they are still champions of that sound. On the other hand, we wanted to invite the newer generation of musicians making their way with a tropicalista language in mind. This exchange of points of view in the studio is very important, playing and learning from a senior musician is priceless. He might teach you a small secret that is not written in any book or music academy. 
Marlena Fitzpatrick: And we're all for small secrets! This is a formidable album. Congratulations.
Calling all HuffPost superfans!
Sign up for membership to become a founding member and help shape HuffPost's next chapter
This post was published on the now-closed HuffPost Contributor platform. Contributors control their own work and posted freely to our site. If you need to flag this entry as abusive,
send us an email
.