Boring no more! Three fresh ways to style one all-white bathroom.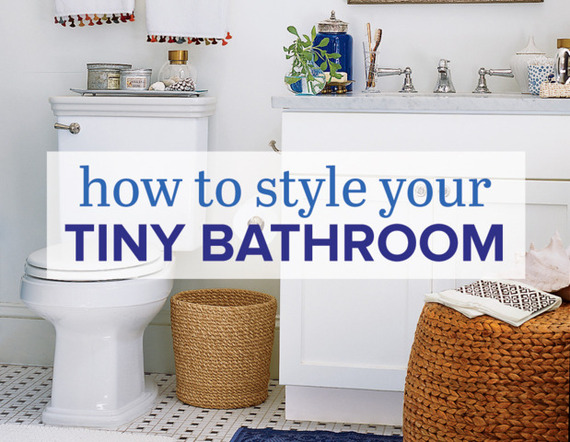 The great thing about a plain bathroom is that it takes so little to dress up. Get ready to see three fresh spins on one plain, white bathroom.
If you really like that all-white look, style it with the right accessories. Yes, we're all for the white curtain, but choose one with a little frill for added texture. When it comes to your textiles, choose one color (we love this cherry red!) to weave throughout.
You love color. (We love you for that very reason.) The white bathroom is the perfect foundation to build on. Choose a bright and punchy palette (tangerine and hot pink) and work it in with everything, from the trash can to the shower curtain.
If you like to keep things fresh and natural, this is a great place to start. Choose classic navy and white as your colors and work in textures with seagrass baskets and bamboo stool.