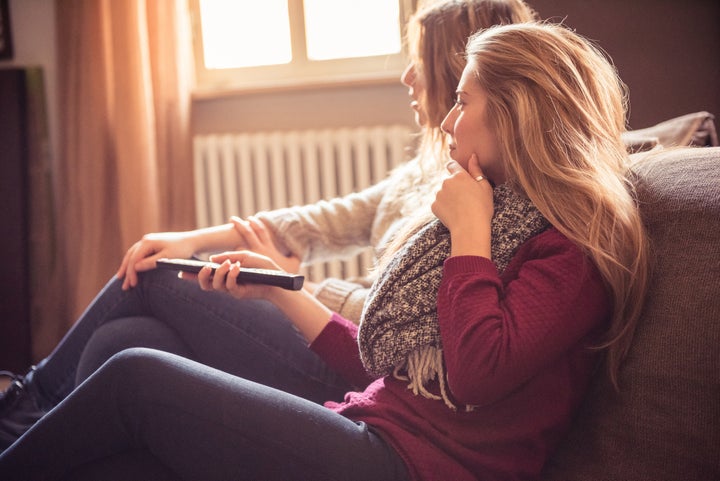 There's nothing easy about being a teen. From peer pressure to parental expectations to body shaming and insecurity, there are countless reasons why teens can get down, frustrated and even desperate at times.
If it's been a while since you've been a teen, this might seem like new ground to you. But many parents are getting a crash course in teendom thanks to the new Netflix series "13 Reasons Why." In the show, Hannah Baker is a 17-year-old high school student that completes suicide. She leaves behind recordings detailing the 13 reasons (which are actually people) responsible for her death.
The show does an excellent job of portraying what today's teens face, from bullying to alcohol and drug use to PTSD, rape, self-harm, LGBTQ issues, depression, fitting in with peers and, obviously, suicide. But overall, there's one big reason why the series does teens – and their parents – a tremendous disservice. Teens who watch the show (and spoiler alert: it's teens who are watching the show) are left with no hope or direction on where to go if they feel at risk for suicide.
The fact that Hannah's school counselor, teachers and even her loving parents were clueless about her suicide plans isn't actually that unrealistic. I lived with my husband, Bill for years without understanding the depth of his depression and suicidal ideation. He bought into the stigma of mental illness, and denied that he had a problem with depression. Looking back, all the signs were there for me to see, but he was the great pretender when he needed to be. His silence cost him his life – and my lack of knowledge made me just spin in circles wondering what I could do.
Now, I have the knowledge and training to know what to do. But that's not the case for teens watching "13 Reasons Why," possibly considering Hannah's decision to complete suicide a logical – or even glamorous – choice.
What I teach teens now is exactly what "13 Reasons Why" is lacking. I direct teens on what to do and where to go for help and I offer a strong message of hope. Too often, those closest to teens – their parents, teachers and counselors – do not have the education they need to intervene when a teen is depressed or suicidal. In my book R U OK?, I outline the warning signs and risk factors of depression and suicide. I point out the common myths surrounding suicide. I tear down the social stigma around mental illness and let teens know it's okay – and necessary – to get help and treatment.
Recently, an 8-year-old boy in Cincinnati, Ohio completed suicide. Video footage of the boy shows he was beaten up in the school bathroom, after which his classmates stepped over him as he lay unconscious on the floor. Bullying is just another factor that leads to depression – and it can start at a very young age. Kids today don't need 13 reasons to complete suicide. They need one good reason and zero people intervening to get them the help they need.
That help is exactly what "13 Reasons Why" lacks. Thanks to Netflix, these conversations may be happening more and more. Blaming teachers, parents or counselors isn't going to help save our teens. What will help is providing teens with the resources and support they need when life inevitably gets tough. In discussing and educating about suicide, our schools need to be proactive rather than reactive, when, like in Hannah's case, it's too late.
If your teens are watching "13 Reasons Why," it's time for a healthy conversation about suicide and depression. Talking about suicide is the first step to prevention; sometimes, the thoughts they leave unsaid are the most dangerous. Approach the topic as you would any other topic you discuss with your child: drugs, drinking, sex, bullying, etc.
The most important tip I give parents and teachers is to be direct. Start with questions like, "Do you talk about suicide at school or with friends? What do you think about it?" Ask about the underlying problems that may create thoughts of suicide for your child or their peers. Listen without overreacting. This keeps the door open for future conversations. Discuss some of the more common warning signs of suicide, many of which are depicted in "13 Reasons Why," and which I've also outlined here:
Teen Suicide Warning Signs
Disinterest in favorite extracurricular activities
Withdrawing from family and friends
Changes in sleep patterns: sleeping too much or too little, changes in eating habits: overeating, binging, not eating
Neglecting personal appearance, not showering or having a messy appearance
Risk-taking or self-destructive behavior
Frequent complaints of boredom
Does not respond as before to praise
If you or your teen needs more information, resources or immediate help, please know it's available! The following toll-free hotlines are available to help 24/7:
Teenline (This is a crisis hotline for teens to talk to other teens): 800-TLC-TEEN
AFSP American Foundation for Suicide Prevention: 800-273-TALK(8255)
Trevor Lifeline (Crisis line for LGBTQ youth): 866-488-7386
Bullying Hotline: 800-273-8255
National Eating Disorder Association: 800-931-2237
National Alcohol and Drug Abuse Hotline: 877-437-8422