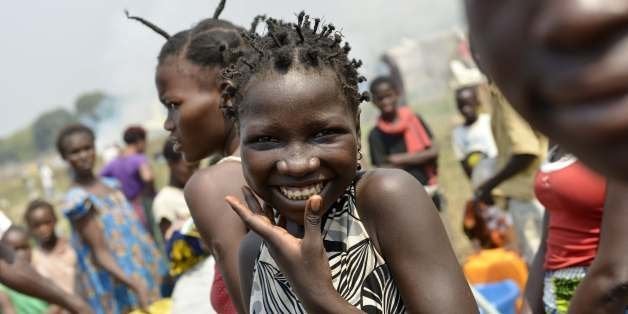 There's no other option: Gender equality has to become a priority for the world to reach development goals in the coming years, according to one international advocacy group.
The ONE campaign outlined key elements to ensuring human progress in its 2015 data report, and national spending by the least developed countries will play a vital role. Governments must agree to a "minimum per capita spending level to deliver" on basic needs, such as health and education, "with a focus on girls and women."
"Poverty and gender inequality go hand-in-hand," the report reads. "Girls and women in the poorest countries suffer a double hardship, of being both born in a poor country and being born female. Put simply, poverty is sexist."
The report comes ahead of a new set of Sustainable Development Goals to be launched this September. They will replace the Millennium Development Goals (MDGs) that were established by the United Nations in 2000 and were to be met by this year.
According to ONE, the world experienced significant progress on a number of MDGs, including a drastic reduction in the proportion of those living in extreme poverty. But other benchmarks weren't reached and "too many people were left behind" -- especially when it comes to global health and access to education.
Nearly half of the globe's maternal deaths occur amongst women living in the least developed countries, for instance, even though they only comprise 13 percent of the world's total female population.
"Despite multiple summits to debate these issues, there's a shocking lack of global leadership to deliver genuine, life-changing commitments for the world's poorest and hardest to reach," Eloise Todd, ONE's global policy director, told Reuters. "New global goals which could set out the roadmap to end extreme poverty will be worth little if leaders fail to back them with an ambitious financing plan."
While international aid funding from DAC countries remained near all-time highs last year -- led by generous giving from Nordic countries -- poor nations must implement fair tax policies to up domestic revenue and stop corruption among government leaders that too often hinders progress, the report notes.
A recent initiative by the ONE campaign -- which has fought disease and global poverty since its creation in 2004 -- took the Internet by storm, garnering support from Malala Yousafzai and Hollywood director and producer Shonda Rhimes.
The #Strengthie movement encouraged social media users to post a photo of themselves mimicking Rosie the Riveter's iconic pose in hopes of spreading awareness on how poverty disproportionately affects girls and women around the world. The campaign also asked supporters to sign a petition calling on world leaders to prioritize gender equality.
To learn more about the ONE campaign, visit its website here.

To take action on pressing poverty issues, check out the Global Citizen's widget below.
REAL LIFE. REAL NEWS. REAL VOICES.
Help us tell more of the stories that matter from voices that too often remain unheard.
BEFORE YOU GO
PHOTO GALLERY
For Those Who Grew Up Poor, What Did You Consider A Luxury