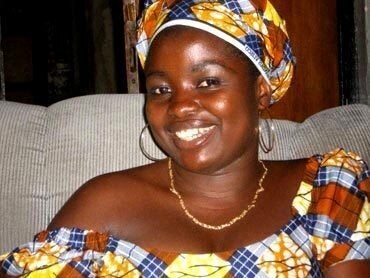 As newspapers crumble in the United States, radio is flourishing in the Democratic Republic of the Congo (DRC). It's not a tactic to keep the media in business, however; it's a weapon, and women are the unlikely ones wielding it.
Chouchou Namegabe Nabintu, a round-faced, bright-eyed young woman, founded the Association des Femmes des Medias (Women's Media Association, or AFEM) in 2003 in response to the violence and atrocities during the DRC's long, bloody, and still-not-over-yet war. Women experience some of the worst of these crimes: since 1998 over 40,000 rapes have been reported, a majority of them in the Kivu region where Nabintu is from.
"The aim is not to kill but to make suffer," Nabintu said, in an interview in Washington, DC, where she received a Global Leadership award from the Hillary Clinton-founded nonprofit Vital Voices on Thursday night. "Some women begged to die rather than be forced to submit to sexual violence. 'No,' the rebels said. 'We can't give you a good death.'"
Nor do victims go on to have a good life. A raped woman is often cast out of her family or her community. She is likely to die of starvation or disease--not surprisingly, the prevalence of HIV-AIDS has also risen dramatically in the Kivu region.
Compounding the problem is women's silence. They are not generally part of civil society, the majority are illiterate, and few have jobs. Nabintu's own father discouraged her from pursuing a career. After studying theater in secondary school, Nabintu announced she wanted to be an actress.
Her father was first shocked and then outraged. He insisted she at least become a teacher so she could help educate her younger siblings; when she refused he beat her. Finally, he gave her an ultimatum: if she wanted to act, she would have to get married.
Nabintu--who laughed when she relayed the story--told her father she was too young to get married. Instead, she took a job at a radio station playing a likeable character in a popular drama. Before she turned twenty, she was locally famous.
"People said, 'How can a lady talk on the radio? How can she speak in front of so many people, especially men?'" Nabintu shrugged, then answered her own question: "I am not someone who likes the status quo."
Nabintu, along with the five other recipients of Vital Voices' Global Leadership Awards, has pushed the status quo sufficiently to change her society. Through the organization AFEM, Nabintu broadcasts testimonials of women who have been raped. The experience of telling their stories is often healing for the women. In addition, hearing other stories on the radio inspires many other women who suffered sexual violence to seek medical help or feel less ashamed.
The broadcasts also insist that rape cannot be tolerated. The word "rape" does not even exist in many tribal languages in the eastern Congo; to describe it, Nabintu and her fellow journalists had to borrow from other Swahili dialects.
Finally, the broadcasts are serving as ammunition against some of the very people who perpetuated the violence. When the Congolese militia leader Thomas Lubanga was brought to the International Criminal Court, rape was not listed as one of the charges.
"They said, 'We have no proof,'" Nabintu said. Shortly after, Nabintu and her team showed up at the Hague with 400 radio broadcasts documenting the abuses women suffered at his hands. Lubanga remains in custody, where the Prosecutor is petitioning to expand the charges brought against him.
Popular in the Community