It was a very lonely "Final Jeopardy" for one contestant on a recent episode of the quiz show. For everyone confused, there's a logical explanation. In a strange twist of events usually reserved for "SNL Celebrity Jeopardy," two contestants finished below zero, meaning Kristin Sausville was the only one to advance.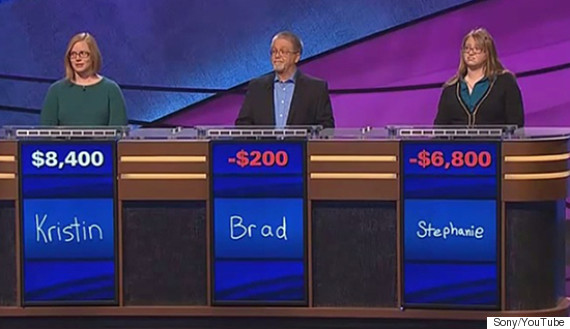 Those faces pretty much say it all.
Brad and Stephanie shouldn't feel too bad, though. Sausville is a returning champion, and there are plenty of game show fails that have been way worse. Plus, they ended the show with class, which is more than you can say for some contestants. (We're looking at you, "Sean Connery"):
Correction: A previous version indicated "Jeopardy!" was an ABC quiz show; however, the program airs in syndication across multiple channels.