There are too many stories of need in this country. And nearly all of them start the same way -- with the unspeakable stress endured by families in poverty. They tell of parents who reuse disposable diapers; children who are sent home from school for hygiene issues because shampoo and soap are luxury items for a poor family; parents who can't afford a crib so they put their newborn babies to sleep in a dresser drawer, a hamper, or in a cardboard box. These are the everyday, constant challenges for families in poverty. These are the indignities our organization, Baby Buggy, strives to overcome.
Baby Buggy was founded by Jessica Seinfeld 15 years ago with a focus on serving mothers of small children. Today our work has expanded across the country to serve mothers and fathers of children up to age 14. The statistics are hard to hear: one in four U.S. children live in poverty. So while the road out of poverty can be challenging, it just makes our work and mission that much more important.
Baby Buggy carefully selects grantee sites to support by first identifying programs that address common poverty traps: father absence, lack of education, poor healthcare, domestic violence and generational cycles of poverty. By tying Baby Buggy donations to parental/child enrollment in proven programs, we can provide immediate relief while incentivizing parents to get the tools they need to lift the family out of poverty.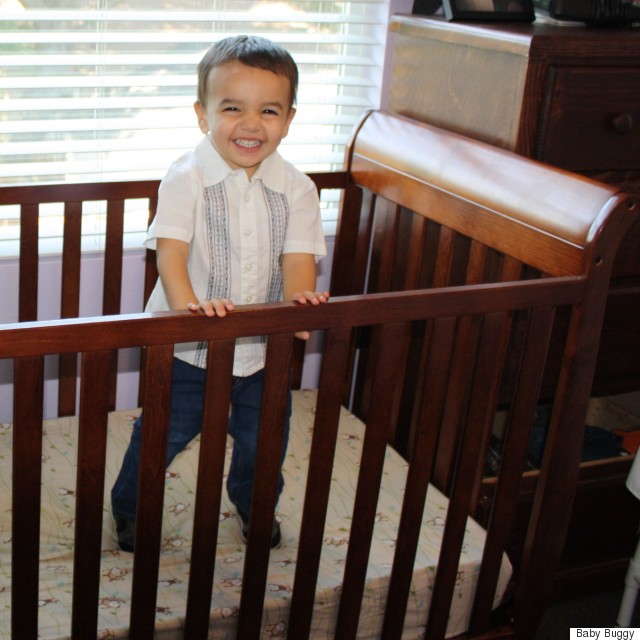 Mirena's Family
One recent story underscores why Baby Buggy's model is so impactful, and why our donations are so needed. A mother I will call Mirena and her children were referred to our partner site, the Children's Institute (CII) Family Preservation, after suffering years of abuse by Mirena's husband. In fact, when we met Mirena the father was incarcerated for having attempted to kill her. Services to this family required a lot of coordination and support, which is where Baby Buggy was instrumental -- providing many needed items for the family, reeling from acute trauma. The baby was sleeping in a cardboard box, and the 3-, 5- and 7-year-old children were all sleeping on the floor sharing a tattered blanket between them. Mirena was given a crib and mattress, clothes, a highchair and, most recently, a stroller. The continued support of CII and Baby Buggy was life-changing for them.

The Realities Of Inherited Poverty
What is so important to take away from this story is that poverty is the single greatest threat to a child's healthy development. The stress that comes with poverty affects the whole family and gets passed down, generation after generation. Just the essentials that many of us take for granted are out of reach for many. Did you know that families can't get diapers through food stamps or any social service program? It takes a family working an hour and a half at a minimum wage job in New York City or Los Angeles to afford a pack of diapers.

Equipping And Empowering Parents For Success
Baby Buggy's vision is that all children have what they need to outgrow poverty. It's the power of our donated goods plus the services of our partners that create meaningful change for so many. Pairing diapers with instructions and parenting wisdom from experienced nurses and social workers makes a greater impact on a new mother's life than does simply handing over a pack of diapers. That's the magic of how we work.
Now you can take part in our work, thanks to Johnson & Johnson, a lead supporter of Baby Buggy's work from the earliest years. Through the Johnson & Johnson "Donate a Photo" campaign, you can donate your photo and help provide a crib to a family in need! It might be the easiest way to make a real impact on your neighbors in need this year.
Editor's Note: Baby Buggy is a partner of Johnson & Johnson, which is a sponsor of The Huffington Post's Global Motherhood section.

Related