Three words. Elder Care Planning.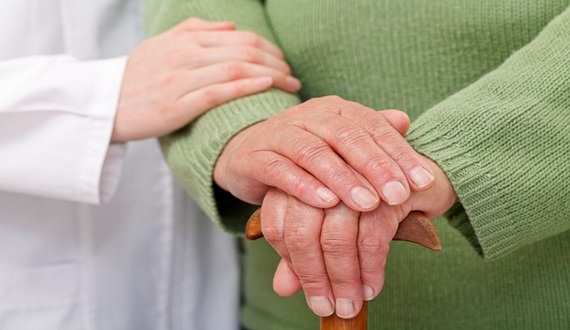 With people living so long these days, why haven't financial planners been more focused on how to help clients who are planning for retirement specifically plan for longevity? The more sobering side of longevity, that is.
Having worked for two major financial institutions for several years with a heavy focus and vast knowledge base in retirement planning, I can attest that the emphasis with clients nearing retirement was primarily on their income and spending prior to, and how best to replace that income. While I agree that may be a logical starting point, it doesn't begin to address the potential shortfalls those clients' assets could be headed for with astronomical health care costs throughout the retirement years. Thus the need to address this in clients financial plans.
Here are just a few of those sobering statistics :
One in four Americans will end up in a nursing home at some point in their retirement years, and more than half will need living assistance (in home nurse, occupational or physical therapy, etc).
Those that do end up in a nursing home will most likely need Medicaid at some point to afford their stay and ongoing costs.
In many cases, in order to qualify for Medicaid, the individual and his or her family may have no choice but to spend down all of their assets and may lose everything, including their home.
The majority of the baby boomers today STILL believe that Medicare will take care of any unforeseen health care expenses in retirement, including nursing home stays and other long term care and assisted living needs, when this absolutely is not the case.
Having the cost of long term care modeled into a financial plan can be an invaluable first step in ensuring the success of one's retirement plan, and one that every financial planner truly should be taking with investors. Once that awareness is created as to how much health care potentially would cost, the financial plan is then adjusted accordingly to show what steps the investor can take today to ensure that their retirement nest egg is protected from being eroded by unanticipated health care costs in the future.
A cautionary note: Long term care costs can take a major toll on an individual's portfolio, and combined with other retirement goals, is not always a cost that can be met without having a shortfall of assets in the long run. A thorough financial plan should prioritize one's financial goals, including health care, and determine how realistic these goals are (the probability that these goals will, or can be reached) with respect to one's assets and other income needs. The plan should also present alternative planning scenarios in the event of shortfalls.
With people living longer today, there's no question as to whether or not health care costs are a necessary expense that should be incorporated into every financial plan. The real question is: how well equipped is your financial plan to handle those costs when they arise?
About the Author: Betsy Vallone's passion, commitment, integrity, and determination in helping people succeed are just a few of the qualities that set her apart from other advisors. She has been in the financial services industry for nine years, and believes in constantly working to achieve a higher standard of excellence through education. She has successfully completed the education requirement to become a Certified Financial Planner per her course study with Bentley University's Masters in Financial Planning program. She is currently a CFP candidate and plans to sit for the exam within the next year. Betsy worked for two major financial institutions during her career in financial services, Fidelity Investments and TIAA-CREF. During this time she acquired a wealth of experience not only in financial planning, but in understanding the needs and goals of various different types of clients. Among those clients were high net worth individuals, small business owners, administrators, faculty, and staff at Ivy League colleges, hospitals and top tier medical institutions in New England, and even other financial advisors. She believes the process of creating a financial plan involves team work between the financial planner and the client. Engaging the client and asking for regular feedback is an integral part of that process, and her relationships, to ensure she's incorporating all relevant and necessary information to represent each client's needs and goals.
Calling all HuffPost superfans!
Sign up for membership to become a founding member and help shape HuffPost's next chapter