Time to say goodbye to the Alvarez family.
Netflix shared a heartfelt announcement on Twitter Thursday that it will not renew the sitcom "One Day at a Time" for a fourth season. 
The show, based on an original series by the legendary sitcom creator Norman Lear, follows a Cuban-American family living in Los Angeles. Single mom and Army vet Penelope Alvarez is played by Justina Machado, attempting to raise her two children while dealing with post-traumatic stress disorder. Her mother, Lydia, is played by Broadway icon Rita Moreno.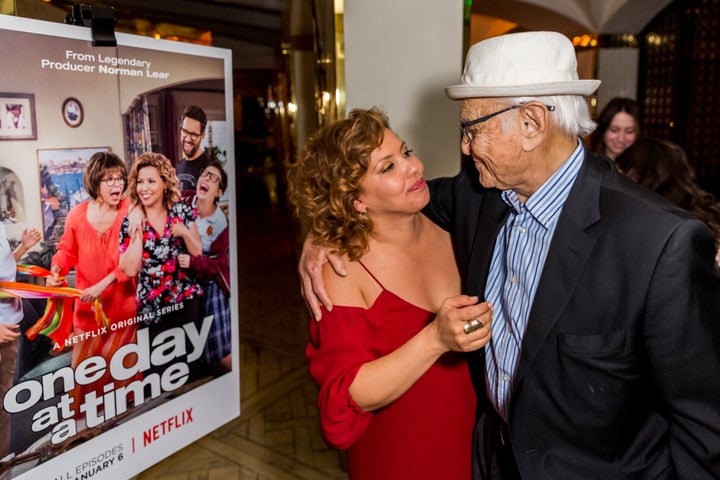 Op-ed writer Raul Reyes wrote in HuffPost last year that the show is an important cultural contribution because it "offers a positive depiction of a Latino family at a time when Latinos are still barely visible in the entertainment industry."
"It offers a realistic portrayal of Latinos, who are typically shown in film and TV as gang members or servants, or on the news as undocumented immigrants. In short, this is the TV show America needs right now," wrote Reyes.
He added: "There are no stereotypes; no one is in a gang, running drugs or speaking with a contrived accent. The Alvarez family is not in crisis; they are simply living their lives. At its heart, it is about the universal experience of family ties — and it is hugely entertaining."
Fans of the series couldn't help but share on Twitter how sad they were that the show won't continue: 
Actress Isabella Gomez, who plays Machado's on-screen daughter Elena, tweeted that her "heart is breaking, but I still can't help but thank Netflix for giving the Alvarez family a home for 3 years."
The series creator, Mike Royce, shared on Twitter a note from himself and co-creator Gloria Calderon Kellett, to fans shortly after Netflix broke the news, suggesting there may just be some hope for more episodes.
"We will be exploring other places One Day At A Time can live, and with any luck we'll find one," he wrote.
We hope they do find another home. For now, we'll miss you, Penelope, Lydia, Elena, Alex, Schneider, and Dr. Leslie Berkowitz. 
REAL LIFE. REAL NEWS. REAL VOICES.
Help us tell more of the stories that matter from voices that too often remain unheard.