"Having had two children, I felt the transition into motherhood was a moment that was somewhat invisible from our culture and art," Lewis told The Huffington Post, adding, "I knew if I had of seen images like this before I had my children I would have felt reassured and supported." So, the artist decided to create these images herself, showcasing "the triumphant mother as a symbol of encouragement and reassurance" and "the strength, resilience and overwhelming joy of that first day."
Lewis found her subjects through social media, community midwives, posters, postcards, leaflets, and the local home birth team. The photographer said that she enjoyed spending time with the women she photographed just as much as she loved the beautiful images they produced together.
The artist hopes that her photos resonate with other mothers and moms-to-be. "I hope they enjoy this celebration of women, feel empowered and absorb the love and joy in the images," she said.
Keep scrolling or purchase One Day Young on Hoxton Mini Press or Amazon to view Lewis' stunning images of new moms.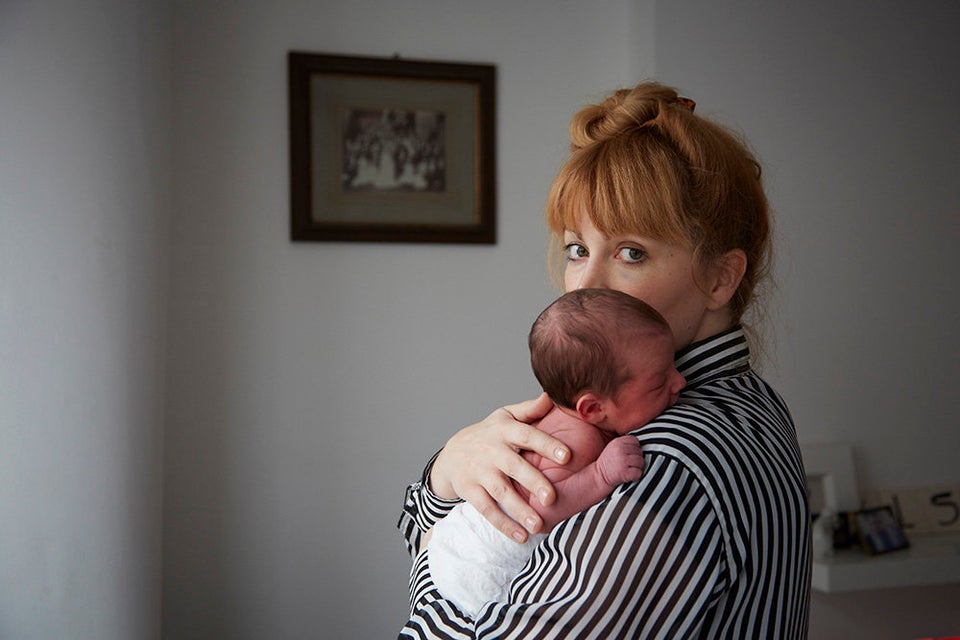 Mothers Photographed With Their Day-Old Newborns