 The Closing Ceremony of the 2012 London Olympics included a dose of pop sugar fun in the form of the young gents from One Direction. The band floated in (really, they were on a float) to croon their way through the hit single "What Makes You Beautiful."
It's a big co-sign for the popular band, as it was featured among the likes of Madness, the Pet Shop Boys, West End Girls and Ray Davies of the Kinks.
Here they (Harry Styles, Zayn Malik, Liam Payne, Niall Horan and Louis Tomlinson) are! 1D's appearance was previously teased in various news reports but was never officially confirmed. Their addition to the line-up placed them alongside fellow teenybopper favorites Jessie J and Ed Sheeran. British rapper Tinie Tempah was also rumored to be a part of the proceedings.
The festivities featured a street party, a portly man in a Batman suit, Madness (the band!) and a host of other quirky, ostensibly British moments. At one point, a man wearing a kilt was flying while playing the saxophone. The return of the Spice Girls was widely expected to be the highlight of the evening.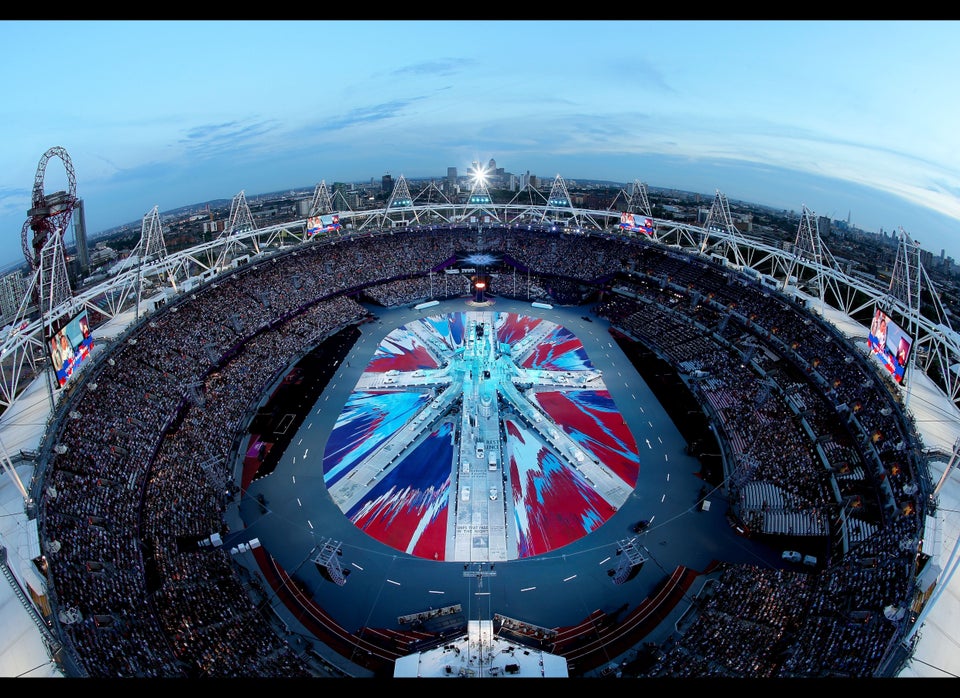 Olympic Closing Ceremony London 2012
Popular in the Community