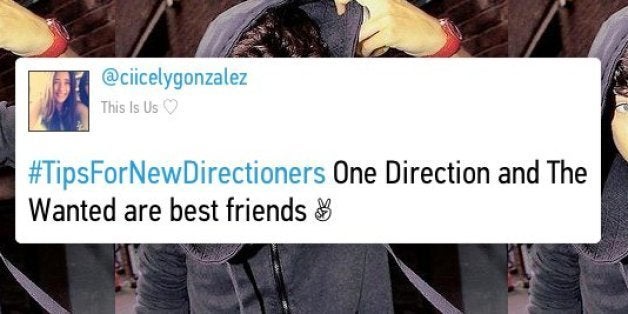 "The Trending 20" is a regular series where we round up interesting, informative and hilarious tweets from worldwide Twitter trending topics, fueled by young tweeters on the interwebs. Have one to submit? Give us a shout @HuffPostTeen.
Being part of the One Direction fandom is serious business, but that doesn't mean that Directioners don't like to have a little bit of fun -- especially when it comes to 1D newbies. At first glance, the trending topic #TipsForNewDirectioners may look like a helpful guide to showing new Directioners the ropes of their favorite music group, but a further look at the tweets show that these "tips" are anything but.
From Harry having naturally blonde hair (false) to 1D and The Wanted being besties (sorry, but not so much), Directioners had a laugh lending some "words of wisdom" to new fans -- just make sure you don't fall for it!
Click through the slideshow below for 20 "tips" for new Directioners. Share your own additions the comments or tweet @HuffPostTeen!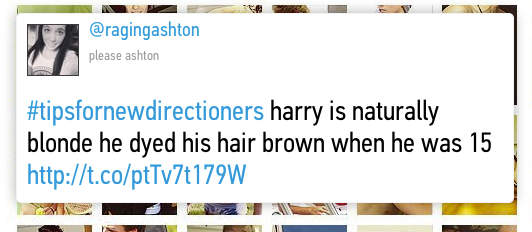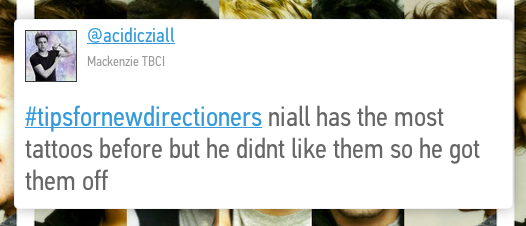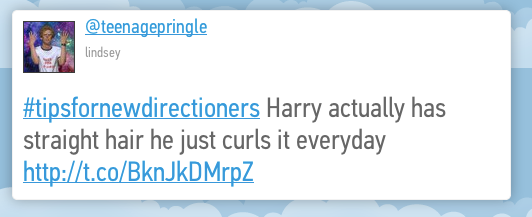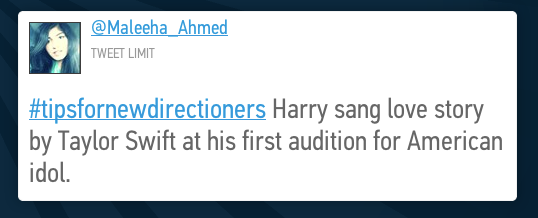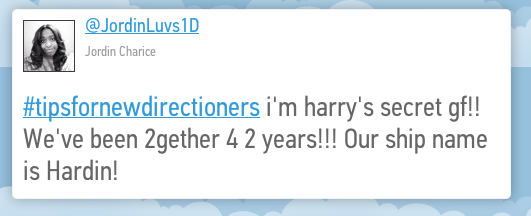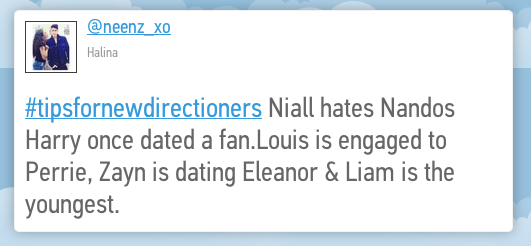 Related
Popular in the Community