Linda Preast has used a wheelchair since she had a stroke two years ago and now relies on Meals on Wheels, a service that provides food to millions of people with disabilities and the elderly. The 56-year-old Georgia resident never envisioned when she voted for President Donald Trump that he'd propose slashing funding for the programs.
"Are you surprised?" CBS News correspondent Michelle Miller asked Preast at her home in Jones County Saturday.
"Yeah," Preast said. "Because he was told ― I was under the influence that he was going to help us."
On Thursday, White House Budget Director Mick Mulvaney attacked the service, saying programs like Meals on Wheels "are just not showing any results."
"We can't do that anymore," Mulvaney said. "We can't spend money on programs just because they sound good. And Meals on Wheels sounds great."
"The scary thing about that is that funding is already not keeping up with pace," Bertolette said. "There are already demands that we can't meet. There is already a waitlist crisis... If this budget was enacted, it would obviously just make matters so much worse."
Bertolette said since Mulvaney's comments, Meals on Wheels has seen a 500 percent increase in volunteers and a 50 percent increase in online donations.
"What would you say to him to convince him not to cut this program?" Miller asked Preast.
"What if it was your momma?" Preast said.
Before You Go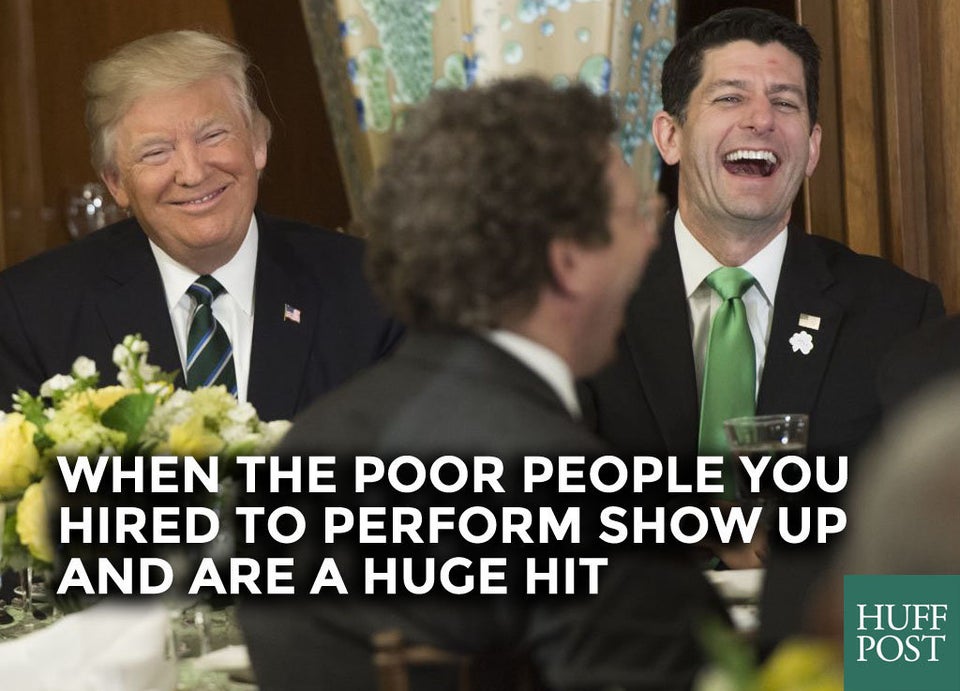 Photos From Donald Trump's Reign Are Our Way Of Laughing Through The Pain
Popular in the Community