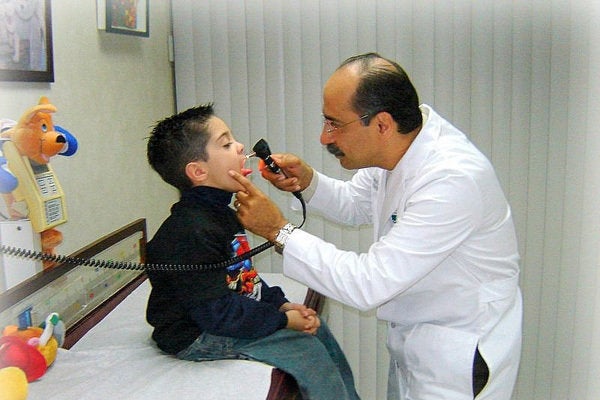 Some people will do anything to advance the cause of universal health care in the United States. One dedicated doctor with blisters and sore muscles just completed a rather long walk for the cause--700 miles long.
Dr. Ogan Gurel set off from Chicago about one month ago, intent on walking to Washington DC along the Lincoln Highway to protest the lack of universal health care in our country. Stopping in small towns along the way in Indiana, Ohio, West Virginia, Pennsylvania, and Maryland, he has met scores of people who lack health insurance. He is now taking their stories to the halls of Congress so that beltway insiders can hear first-hand how 50 million Americans struggle to survive without guaranteed health insurance coverage.
Ironically, Dr. Gurel, a 45-year-old Harvard graduate who has worked as a neurosurgery resident and a hospital executive, can relate to many of the people he has met on his walk. He also lacks health insurance right now.
This crusading doctor decided to embark on the Walk4HealthCare because he believes that health care reform is the single most important legislative issue of our generation, and that meeting with real families who have tried to cope without health insurance and to promote their stories using face book, twitter, You tube, and rallies along the way would help policy-makers better understand how average Americans manage without health insurance. "I hope to bring the voice of the people to wider national consciousness," said Dr. Gurel.
Dr. Gurel completed his journey yesterday, when he walked into a DC rally for single payer health insurance, the last steps of a month-long trek. He left Chicago on June 26, walking about 25 miles each day. Along the way, local people met with him to convey their personal struggles to stay afloat without health insurance, and he held spontaneous rallies in small towns. National hotel chains and smaller motels donated places for him to stay, And he accumulated a lot of blisters. As an uninsured physician, Dr. Gurel realized that engaging in this journey put him at risk of an injury or an accident for which he might have to pay a hefty fee to get emergency department care. His surgical training came in handy every night as he carefully cleaned and bandaged the rather large and deep blisters on his feet.
The blisters, the sore muscles, and a few thunderstorms did not deter Dr. Gurel from reaching his ultimate destination: the US Congress. Today and tomorrow, as he meets with lawmakers, he will try to persuade them to pass a universal health insurance bill. He has certainly earned the chance to meet with our elected officials and their staff people.
Dr. Gurel expressed his bittersweet feelings about completing his walk, truly an athletic endeavor. "It is extremely exciting to be done with the walk, but also sobering, because I do feel I have this obligation to bring these stories to the attention of lawmakers.
"The one common theme was that people were frustrated that their stories were not being heard. The motivation for my walk was confirmed that one of the easiest parts of my walk was getting these stories. The most important part is just starting--sharing these stories.
"The walk has ended, but bringing the voice of the people [to Congress] has just started, " he added.