Avelino Mendes wants the world to know that having an LGBT son or daughter might just be the greatest joy in the world.
When Avelino Mendes's eldest son, Lucas, was murdered in an anti-gay hate crime, it felt like his whole world was in tatters. Now, in a new video, created for the United Nations Free & Equal campaign, Avelino talks movingly about his loss and the lessons he draws from it - not just for himself but for fathers everywhere.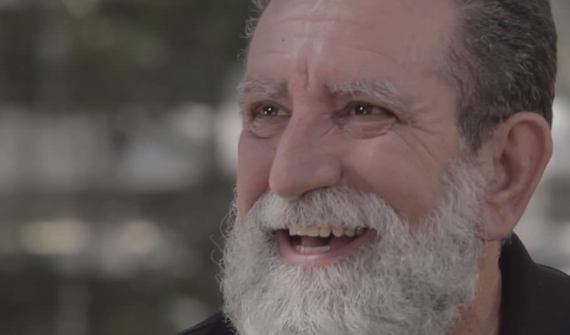 Avelino Mendes (Photo: UN Brazil)
Avelino Mendes recalls as if it were yesterday the moment that his eldest son, Lucas, came out: "He just made up his mind. He just said "I'm gay", and that was it. We knew. We'd always known, although we pretended we didn't." A young journalist with a passion for sports and refereeing, in his spare time Lucas became an activist for the rights of lesbian, gay, bi and trans (LGBT) people in his home country, Brazil. His mother became one of his greatest supporters, working with him to raise awareness of anti-LGBT bullying and violence and promoting acceptance of LGBT youth.
Lucas's mother died in 2011, and just ten months later Lucas lost his own life in a vicious attack that bore all the hallmarks of a homophobic hate crime. Afterwards, Avelino recalls, society expected him to fade away, to stay in a corner and mourn. Devastated, he found solace in taking up his son's fight. "I decided not to let his fight die. The only fair and worthy tribute I can do for him and his mother is not to let this fight die," he says. "It is a fair cause. It is the cause of human rights."
Today, Avelino travels around Brazil, helping families to embrace and celebrate their lesbian, gay, bi or trans sons and daughters. Fathers, he notes, are often the most reluctant to accept their children when they come out, and rejection can have devastating consequences - from dropping out of school, to isolation and depression, even suicide. As in many other countries, the streets of Brazil's cities are home to thousands of LGBT youth, kicked out of home, alone, and at high risk of anti-gay and anti-trans violence.
For Avelino, the key to breaking this cycle - and keeping these kids safe - is to help fathers to understand the importance of accepting and loving their children. "To me, a father who does not accept his child's coming out shares some responsibility for the signature on his son's death certificate," he says.
Avelino's love for his late wife and son shines on his face as he talks. "The only honorable thing I can do for them is to celebrate their memory", he says. "And be thankful for the privilege of sharing my life with them for this period of time. I am privileged for that. And I want all fathers to be able to do that."
His final message is aimed at parents everywhere. "I want them to understand that having an LGBT son or daughter is not a sadness," he says, "It might just be the greatest joy in the world."
Calling all HuffPost superfans!
Sign up for membership to become a founding member and help shape HuffPost's next chapter