One Heart World-Wide, a 501c3 nonprofit organization dedicated to the prevention of maternal and neonatal deaths, has been setting up birthing centers in Nepal.
Our most recent project established a birthing center in Dolpa district, one of the five districts of the Karnali Zone in Western Nepal. Dolpa is an extremely remote and rural area bordering Tibet. The nearest road is 10 days' walking distance and there are no regular flight connections. It is one of the least developed areas in the world, where people lack access to basic health services, infrastructure, education and electricity, mostly due to the difficult terrain, with elevations up to 25,000 feet.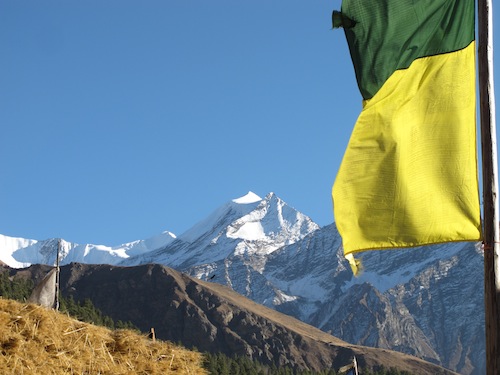 There are no functional birthing centers in Dolpa. Most health posts consist of an empty room, while some of them have rudimentary equipment it is often in dismal condition. The existing staff is often not adequately trained.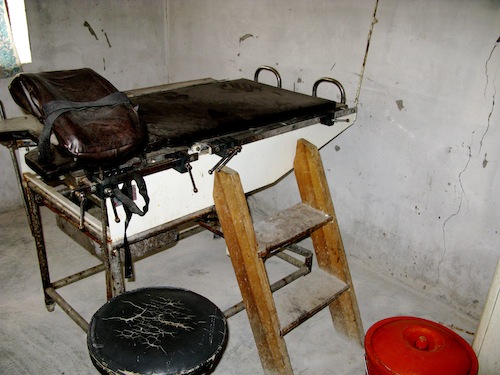 To set up a birthing center in such conditions requires many hours of hard manual labor, as all necessary materials (including cement, paint, plumbing supplies, hospital beds, solar panels and medical equipment) have to be carried over the mountains on foot.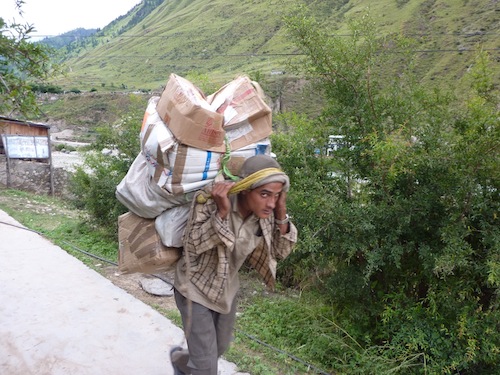 As part of our work, existing health posts are renovated, painted and equipped to function as birthing centers. The local staff is trained as skilled birth attendants and the One Heart team spends some time at the newly opened birthing center to provide support to the newly trained staff in their new environment.
Having heard of the new birthing center, one pregnant woman arrived from Saldang in Upper Dolpa. After camping for more than one week outside of the new birthing center, her water broke. As she was examined, it was discovered that she had a heart condition, putting her at a much higher risk for problems during her delivery. Despite this, she had managed an eight-day hike over two passes above 17,400 feet, all while being eight and a half months pregnant. Apart from her heart condition, the mother was also at risk of postpartum hemorrhage as this was her sixth pregnancy. Her labor was fairly quick and the midwife assisted her in delivering a healthy baby boy. The mother and father were so excited. The mother had only minimal blood loss and no complications.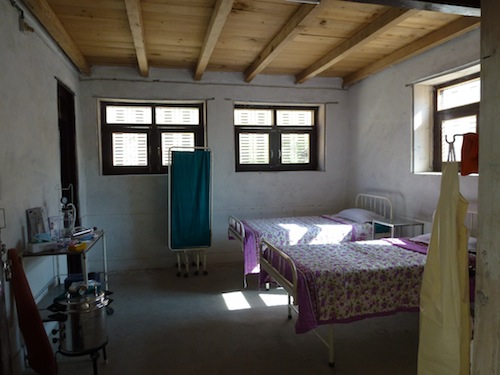 Our mother from Saldang was still lying in her delivery bed when a group of men arrived with a nineteen-year-old woman on a stretcher. The young woman was pregnant with her first baby and had been bleeding for several hours. While the delivery room was being cleaned, the midwife knelt on the concrete floor in the corridor and began to examine her. The young mother was pale, she had fever, her heartbeat was irregular, and her abdomen was tense and tender. She was seven months pregnant and had regular contractions (every five minutes). The fetal heartbeat (heard through the very recently donated Doppler) was very weak. The team feared that the baby would not survive the labor contractions.
Thankfully, by the time the team was done with her exam, the delivery room was ready for our new mother. The laboring mother was quickly transferred to the delivery bed and the team soon welcomed a 4.63 pounds low-birthweight baby boy who appeared to be premature. The baby required assistance with a bag and mask to start breathing. Once stable, the baby was placed skin-to-skin on the mother's chest in kangaroo care position. There baby nuzzled around her breasts but failed to properly attached and suck; another sign of prematurity. There was great concern that the baby would not survive if it couldn't suck. The fact that there are no neonatal intensive care units in the remote mountains of the Himalayas, combined with the low temperatures in the region that can be particularly dangerous to newborns, had the team very worried, but they were also determined to give the baby a chance to live. As the newborn was too weak initially to latch and suck from mother's breasts, the mother was taught manual expression of breast milk which could then be caught in a syringe and fed to the baby drop by drop. The baby was kept in close contact with the mother using the kangaroo care method and given antibiotics as prevention against infection. Over the next few days, the baby gained strength and slowly started breastfeed on his own. Six days after his birth, he was able to leave the birthing center with his mother.
To date, One Heart World-Wide has equipped five birthing centers in Western Nepal, four in Baglung District and the most recent one in Dolpa. For more information on our work in Nepal, please check out our website at: www.oneheartworld-wide.org, email us at info@oneheartworld-wide.org.
Popular in the Community