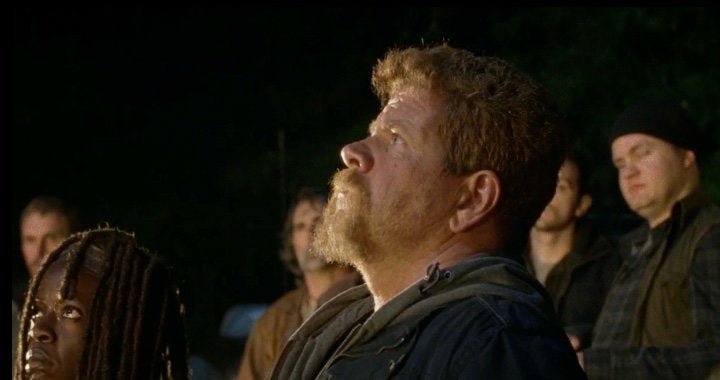 No one would've thought that the guy who gave us the phrase "mother dick" would also deliver one of the most heartbreaking moments of "The Walking Dead." But on Sunday's Season 7 premiere, that's just what Abraham (Michael Cudlitz) did.
Fans were caught by surprise when Abraham moved on from Rosita (Christian Serratos) and began developing a romance with Sasha (Sonequa Martin-Green) on the show. Unfortunately, that all came to an end during Sunday's premiere when Abe became Negan's first victim of the night. However, you might've missed the lovebirds sharing one last goodbye in the form of a peace sign:
"The peace sign was something that ran with Abraham and Sasha throughout the whole series. This sort of unspoken very loaded peace sign," Cudlitz told The Huffington Post in a "Walking Dead" conference call.
Cudlitz told us that because of the point-of-view shot from the Season 6 finale, there was no way for Abraham to turn and address Sasha. He had to keep eye contact with Negan.
"Going back into it, we had to figure out a way that he could basically tell Sasha that everything was going to be OK and to say goodbye, and that was what we came up with. For those who caught it, I think it's highly, highly effective," said Cudlitz.
In another conference call, executive producer Greg Nicotero, who also directed the Season 7 premiere, expanded on the moment. Nicotero pointed out how Abraham gave Sasha a peace sign in the Season 6 premiere after the group was dealing with the fact that Rick shot and killed Alexandria resident Pete.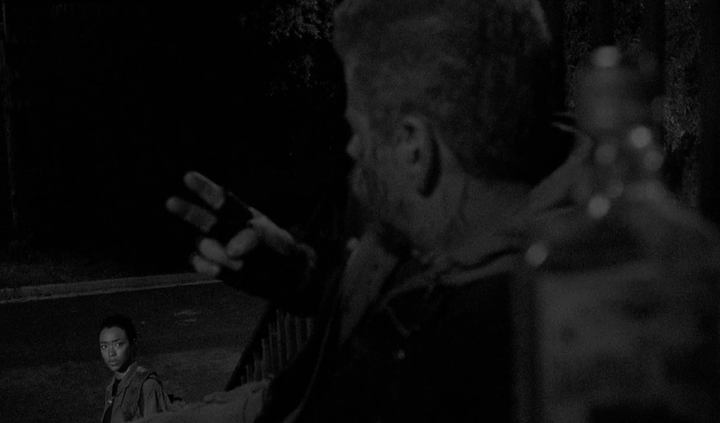 On the peace sign from the Season 7 premiere, Nicotero said, "That was something that Michael [Cudlitz] added, and it was a beautiful little moment. As soon as he said, 'You remember the first episode,' I knew exactly what he was talking about. I was like, 'Absolutely.' That little peace sign was to her and audience members who remember watching the Season 6 premiere would probably notice that."
On leaving the show, Cudlitz said, "It's rough."
"This is our family. You're saying goodbye to people you enjoy working with, you're saying goodbye to a show that's been very good to you, you're saying goodbye to a character that you had a blast playing, and they've been very generous to me over the years with the scene work, also the dialogue and the position of Abraham in the show. It's been a very satisfying experience and zero regrets," said the actor.
For the last time, peace out, Abraham.
"The Walking Dead" airs Sunday at 9 p.m. ET on AMC.
Before You Go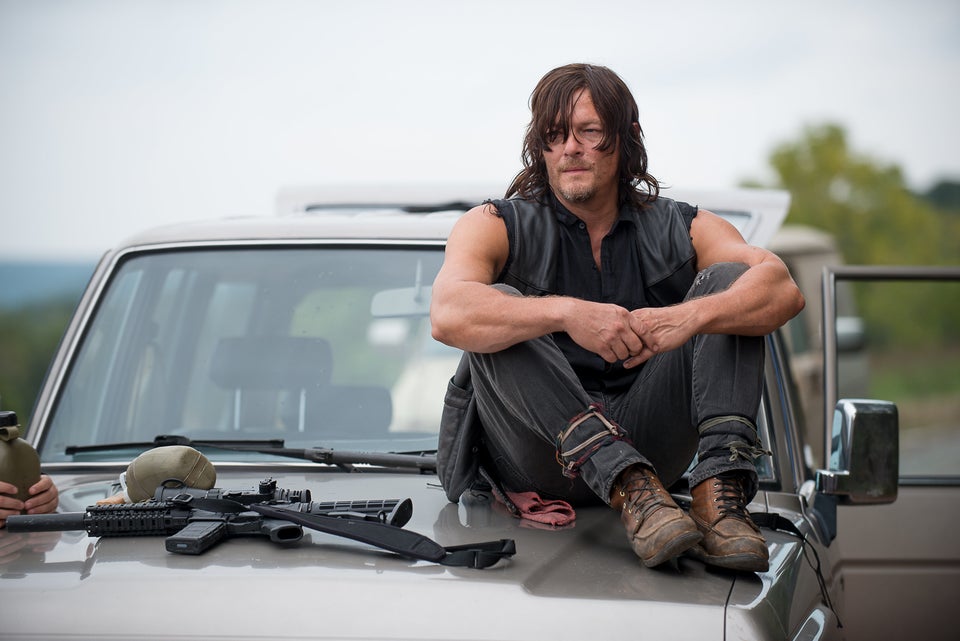 The Walking Dead
Popular in the Community