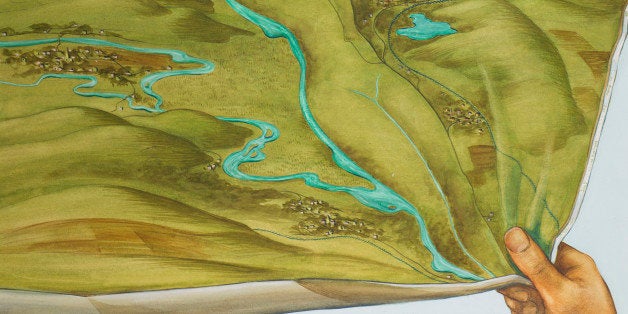 Last month, a memoir chronicling Marja Mills's friendship with Harper Lee, The Mockingbird Next Door, hit the bookshelves to immediate controversy. Mills, and her publisher, stated the book was authorized by Harper Lee and her sister, Alice Lee. Harper Lee, who had released a statement denying any connection with the book through her lawyers several years ago, when news of the book first began to circulate, once again signed a statement strongly disavowing any collaboration or ongoing friendship with Mills. "As long as I am alive," Lee wrote, "any book purporting to be with my cooperation is a falsehood."
Lee's well-publicized distaste for journalists is longstanding; she hasn't given an interview (save, possibly, those for Mills's book, as well as a brief chat with the New York Times in 2006) since 1964. But this seclusion alone isn't so odd. Lee is in good company -- Salinger, Pynchon -- in avoiding the press despite literary fame and accolades. Her silence, however, has been more absolute; it has extended to her written output as well. Harper Lee wrote one of the most beloved, bestselling American novels ever, To Kill A Mockingbird, and it was the only book she ever wrote. Now 88, and 53 years on from her literary breakthrough, Lee has shown no definitive signs of ever again entering into the publishing arena.
In her last clearly authorized, extensive interview in 1964, Lee spoke poignantly about the internal drive writers possess to create -- poignant perhaps only in retrospect, given that she had already published the only book she'd ever publish at the time she was speaking. She was speaking to a reality, however; very few important writers have produced only one serious or major work. Those who possessed the requisite genius to win both a widespread audience and enduring fame have also tended to feel compelled to keep writing, producing more books, more plays, more epic poems. Even Ralph Ellison wrote Juneteenth (published posthumously) in addition to his groundbreaking hit Invisible Man. While we may remember certain authors, say, Jack Kerouac, by one major book, that doesn't mean On the Road is the only one he wrote (he actually has a very extensive bibliography).
There are a few notable, true one-hit wonders of the literary world, however. These books were the sole major literary output of their authors, despite the genius shown within their pages and the warm receptions they were given by audiences:
To Kill A Mockingbird by Harper Lee
Lee's her total retreat from the publishing world after the smash hit Mockingbird -- and her childhood friendship with Truman Capote -- fostered rumors for decades that Capote had a hand in Lee's seminal novel (if he didn't simply ghost-write it). Of course, this is no more than a literary urban legend, but it's clearly become such a popular theory because of Lee's sparse bibliography. At one point after publishing
Mockingbird
, Lee said she aspired to be the Jane Austen of South Alabama, but her second novel was eventually abandoned unpublished.
Wuthering Heights by Emily Brontë
Emily Brontë, like many one-hitters, qualifies for a tragic reason: an early death. Brontë was 30 years old when she caught a cold during the funeral of her brother, Branwell. Her health rapidly deteriorated, and she died three months later. By that time, aside from a smattering of juvenilia and poetry, Brontë's brilliant writing talent had only produced one great work:
Wuthering Heights
, which was published only a year before her death. Though it had garnered shocked and disgusted reactions from her contemporaries, the grotesque imagery and raw passion of the book has since contributed to its long life as a literary classic.
Black Beauty by Anna Sewell
Though Sewell lived a life surrounded by letters -- her mother wrote children's books, which Sewell sometimes helped edit -- her one book arose from a specific passion rather than a general writerly impulse. Disabled throughout most of her life following an injury as a young girl, Sewell frequently drove a horse-drawn carriage to retain her mobility as she was increasingly unable to walk. She felt a deep affinity with horses and believed they should be treated more gently, and she wrote
Black Beauty
in the last years of her life in the hopes of fostering greater sympathy for horses among those who worked with them. Sewell died not long after the publication of the book, which became a sensation and is even
for working horses in Britain.
Gone With the Wind by Margaret Mitchell
Margaret Mitchell spent several years working on
Gone With the Wind
, initially to pass the time while she recovered from an injury. The book was a smash hit and a critical success, but Mitchell did not continue to write; she took a break from literary pursuits and spent World War II volunteering. In 1949, when Mitchell was just 48, she was struck by a car and killed while crossing a street in Atlanta. Though some of Mitchell's earlier writings, including a novella and some short stories, were published posthumously, no other significant work of hers has surfaced.
Raintree County by Ross Lockridge
Though you're less likely to recognize this book than the first four on the list,
Raintree County
was a critical and commercial success when it was published in 1948. A sweeping, dream-sequence-studded drama focused on Civil War Indiana, the novel took Lockridge five years to write and edit. He had previously written ambitious poetry and novel drafts, but
Raintree County
was his first major, completed, published work. However, the struggle of revising according to his publisher's edits took a heavy toll on him. Furthermore, his mental health began to deteriorate. Not long after the book's triumphant publication, Lockridge tragically died by suicide -- leaving
Raintree County
forever as his only significant published work.
Related
Popular in the Community