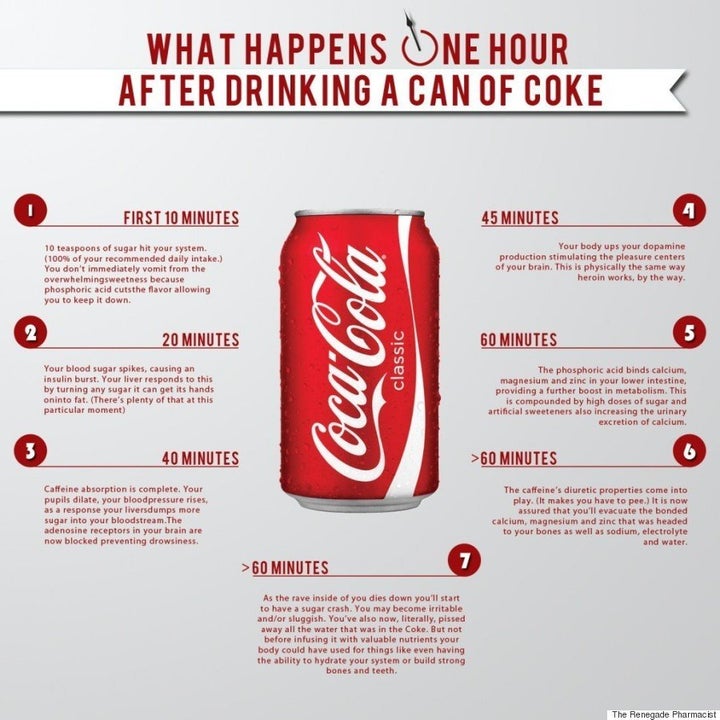 Naik's stunning graphic inspired HuffPost Comedy to create a similar seven-step chart of our own. This infographic (below) depicts the effects that another great American beverage has on the human body, and that beverage is ... PBR.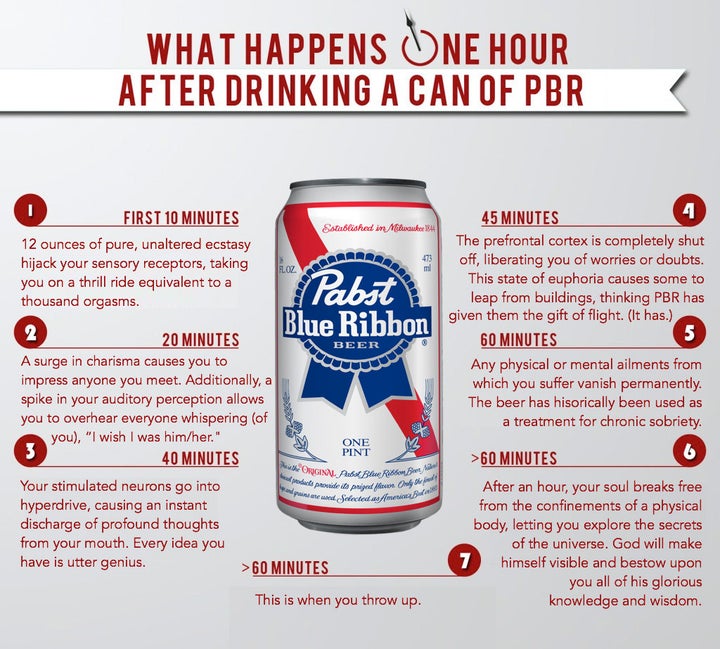 What Happens One Hour After Drinking A Can Of PBR
12 ounces of pure, unaltered ecstasy hijack your sensory receptors, taking you on a thrill ride equivalent to a thousand orgasms.
A surge in charisma causes you to impress anyone you meet. Additionally, a spike in your auditory perception allows you to overhear everyone whispering (of you), "I wish I was him/her."
Your stimulated neurons go into hyperdrive, causing an instant discharge of profound thoughts from your mouth. Every idea you have is utter genius.
The prefrontal cortex is completely shut off, liberating you of worries or doubts. This state of euphoria causes some to leap from buildings, thinking PBR has given them the gift of flight. (It has.)
Any physical or mental ailments from which you suffer vanish permanently. The beer has hisorically been used as a treatment for chronic sobriety.
After an hour, your soul breaks free from the confinements of a physical body, letting you explore the secrets of the universe. God will make himself visible and bestow upon you all of his glorious knowledge and wisdom.
This is when you throw up.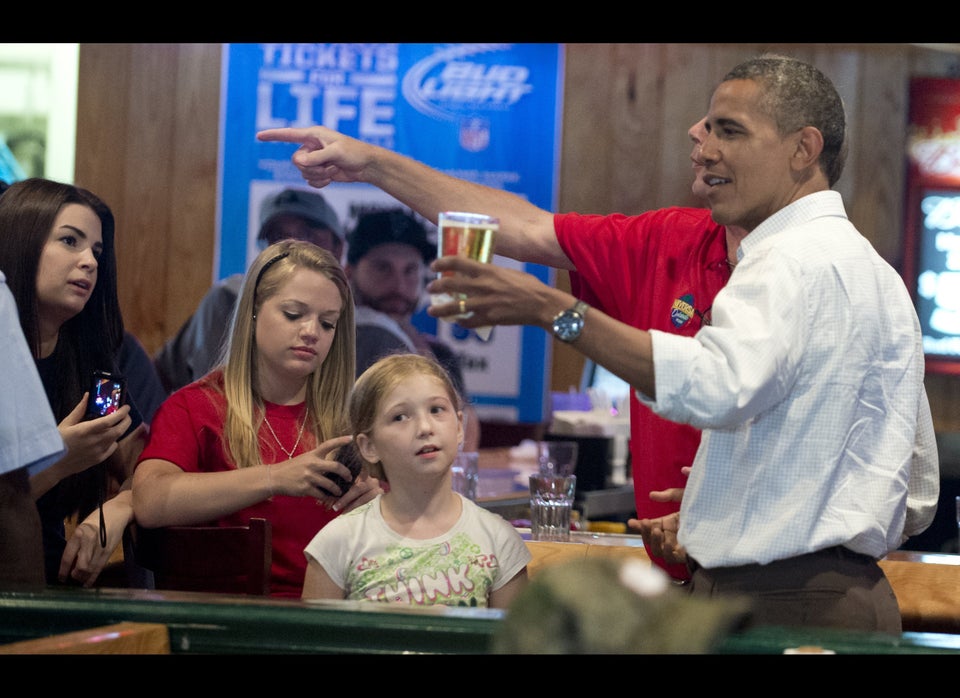 President Obama Drinking Beer
For a constant stream of entertainment news and discussion, follow HuffPost Entertainment on Viber.