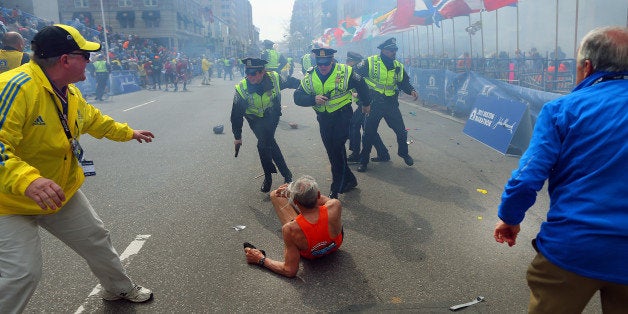 As bombs exploded, panic ensued. Misinformation in the immediate aftermath proliferated, but not for long. The New York Post reported at least a dozen dead, other news outlets that additional explosive devices had been found along the marathon route.
In the moments after an attack or emergency, basic questions like where to go, whether it's safe, and whether the perpetrators have been caught are all rightfully demanded by the public. Without answers, government and first responders risk contributing to the panic and fear that often grip the public's consciousness. Communicators must act quickly.
When information isn't available, unreliable reports come from unofficial channels, police-scanner traffic is reported, and news organizations cobble together an incomplete picture. Misinformation contributes to the public's fear and can even jeopardize an investigation or risk the safety of the wrongly accused.
Despite warnings and near-constant reminders, many governments and first-responder agencies haven't thought thoroughly about communicating with the public during a crisis. In fact, most haven't even written a crisis communications plan.
The Boston Police Department is an exception. Minutes after the bombing, the department quickly turned to Twitter to provide Bostonians with real-time public-safety information and updates on the hunt for the perpetrators.
Hundreds of updates followed. The department's tweets were retweeted hundreds of thousands of times. Information rocketed through cyberspace. The department combated rumors, informed the public, and disseminated easy-to-share content. When traditional media reports surfaced of an arrest that had never occurred, Boston Police quickly responded to those rumors on social media. After arresting Dzhokhar Tsarnaev, the department instantaneously tweeted the success -- and relief -- to the world.
But the decision to use social channels wasn't made that April afternoon. Years earlier, the department had proactively dedicated resources to develop a presence and incorporated those tools into its larger response to a crisis. Boston Police reminded us that preparing for a crisis is both a possibility and a necessity for communicators.
Governments and municipal agencies must ensure that they have a comprehensive, regularly updated crisis-communication plan. And those plans must embrace social networking as a primary method of communicating. If we fail to establish a deliberative process that includes these tools, we risk contributing to the panic, speculation, and misinformation that are too common after a shooting, explosion, or attack.
Boston Police's transparency wasn't without error. The department prematurely announced a press conference only to cancel it minutes later. There was also a misinformed announcement that bombs had exploded at John F. Kennedy Library. Agencies must work together to ensure that information is true, accurate, and coordinated, especially during attacks like the bombing, with all levels of government. Nevertheless, the Boston Police Department should be commended for its planning, its foresight and how quickly it relayed timely public safety information.
There is no time to plan while bombs detonate. Get a plan and follow it. Get buy-in from your key stakeholders. Invest in your social platforms.
J. Peter Donald is a spokesman for the Federal Bureau of Investigation and is a graduate student in public relations at New York University. The views expressed are his own.
Calling all HuffPost superfans!
Sign up for membership to become a founding member and help shape HuffPost's next chapter