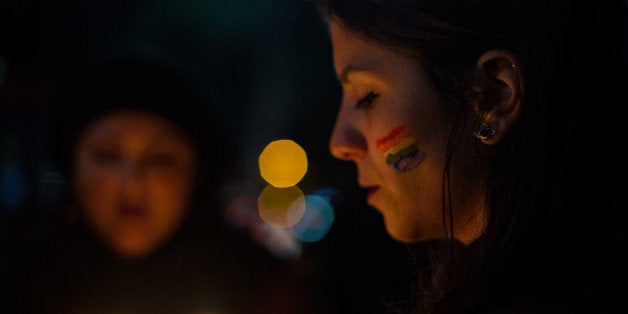 On a Sunday, July 3, protesters in Brazil took to one of the main avenues in São Paulo to show their support for Congressman Jair Bolsonaro (PSC-RJ), who is a defendant before the Supreme Court for inciting rape and is under investigation by the Ethics Committee of the House of Representatives for having praised a torturer of Brazil's military dictatorship during President Dilma Rousseff's impeachment vote. The Congressman is known for his homophobic, racist, misogynistic and xenophobic statements. He is also a potential candidate in Brazil's 2018 presidential election and has more than 3 million followers on his Facebook page.
On the same day, media published articles about the death of Diego Vieira Machado, a student of Letters at the Federal University of Rio de Janeiro (UFRJ). The 29-year-old Diego was found dead in the Fundão campus, located in the northern region of Rio, semi-naked and showing signs of abuse. He was gay, black, poor and was born in the north of Brazil, and according to friends he had suffered several threats. As of the publication of this article, there are four possible suspects.
A day before, the victim was a 24-year-old named André Felipe Colares. He was found dead after a graduation party at the State University of Montes Claros (Unimontes), in the state of Minas Gerais. He had a cut on his neck and showed signs of torture; both eyes were pierced by toothpicks, his pants and underwear were down near his ankles. According to his family, André was gay.
In June, at least three other crimes related to LGBT-phobia were featured in the Brazilian media. In Rio de Janeiro, the body of 24-year-old Wellington Mendonça was found in Olaria, in the northern region of Rio, shirtless, his face disfigured and bloodied.
In Manaus (AM), a 21-year-old transvestite identified as Gabriel Vieira Lima was stabbed in the neck by two men on a motorbike. Although the police registered the crime as robbery (a theft followed by death), nothing was taken from the victim.
Two days before, two gay teachers of a public school in Santaluz, Bahia, 260 km from Salvador, were found inside the trunk of a car on the side of the BA-120 road. Both the vehicle and the bodies were charred.
All of these crimes took place in less than one month and were just the ones featured in Brazilian media.
According to the Grupo Gay da Bahia (The Gay Group of Bahia), one of the few organizations that publish data about crimes motivated by LGBT-phobia in Brazil, up to now 160 gays, lesbians, bisexuals, transsexuals and transvestites were murdered in 2016. The number was 319 in 2015 and 1,600 were killed in the last four years.
These numbers, however, do not reflect the real violence against Brazil's LGBT population. As there is no federal law to force police stations to register crimes motivated by LGBT-phobia, it is very difficult to tell the exact number of real victims of this kind of violence. According to current estimates by Grupo Gay da Bahia, at least one LGBT person is murdered every 28 hours in Brazil.
This alarming trend propelled Brazil into the headlines of international media that was still recovering from the shock of Orlando, where 49 people were murdered in a gay nightclub. In an article published by The New York Times in early July, Brazil is depicted as the epicenter of an "epidemic of anti-gay violence" and a country that kills the largest number of LGBT people worldwide, in absolute numbers.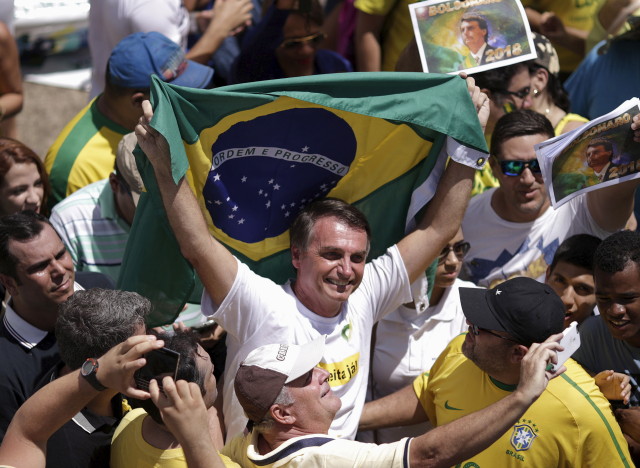 Jair Bolsonaro is a controversial politician in Brazil, where he is known for regularly employing homophobic, racist, misogynistic and xenophobic speech.
The rise of conservative and LGBT-phobic speech by public figures like Jair Bolsonaro, Marco Feliciano, Levy Fidelix, Magno Malta, Silas Malafaia, Ana Paula Valadão -- besides deserving of the hashtag #SantaIndignação (#HolyIndignation) -- is one of the main factors contributing to the deadly wave of violence against Brazil's LGBT population.
One Of Us
The murder of Diego Vieira Machado is the most recent case of homophobia reported by the media, but judging by the statistics it is likely not the latest case. If an LGBT person is killed every 28 hours, at least three others have died since Diego's body was found near of the Guanabara Bay on July 3rd.
Diego was born in Belém, the capital of the northern state of Pará, and moved to Rio de Janeiro in 2011 when he was admitted to the university. He studied Letters, attended the Architecture and Fine Arts College, and was considering a transfer to study advertising. Because of his low income and coming from out of state, he got a monthly allowance of R$ 500 and was entitled to university housing.
In April of this year, Diego denounced in his Facebook page a case of aggression and rape of a student by security guards of a construction site inside the campus. According to some members of his family, this may be another motivation for the crime. The case is still under investigation.
According to friends, Diego was like that: he didn't take things lying down. The homophobic and racist slurs and aggressions leveled against him were never ignored.
His resistance turned him into a target. In an email sent over the university's internal network, a group entitled "Juventude Revolucionária Liberal Brasileira" (Brazilian Liberal Revolutionary Youth) threatened scholarship students. "Be careful [...] We will start with a certain student who claims to belong to a minority group and complains of oppression for being homosexual, and who enjoys smoking pot and other stuff," read the message.
There is still no proof that this message refers to Diego, but it certainly reflects the mood of intolerance and discrimination against social minorities in the university. Moreover, the poor housing conditions have been denounced by the students for some time now.
According to them, overcrowding, poor hygienic conditions of the buildings (where at least 250 students live) and the constant feeling of insecurity are their chief complaints. These are all a result of a complete and total disregard for those who rely on the university housing to study.
In order to repudiate Diego's murder, UFRJ's Central Student Union "Mário Prata" issued a statement denouncing the safety problems inside the campus and in the housing facilities.
"It is a sad moment for all UFRJ students. One of us is gone. We cannot but denounce the lack of security, the situation of vulnerability and the daily violations to the rights of the residents," reads the statement. "We need more security! Security to be able to circulate in the campus without the fear of having not only our belongings stolen, but our bodies and lives raped."
The statement reflects the very real fear within the LGBT population and the feeling that they might leave their homes and never come back alive, not simply in Rio de Janeiro, but the whole country. Nevertheless, there are people who say this is a "general" problem, that violence hurts everyone and not only gays, lesbians, bisexuals, transvestites or transsexuals.
That's true. Every day someone is a victim of homicide, robbery and assault, but straight people are not familiarized with the kind of violence motivated by hate. After all, nobody is killed, beaten or tortured for being heterosexual. On the other hand, women die simply because they are women; black people die simply for being black and LGBT people die simply for being LGBT.
Diego died because he was gay, black, poor and came from the northern region of Brazil. He wasn't the first one and, sadly, he won't be the last.
As people continue to praise fundamentalist preachers and politicians that think they are entitled to push their beliefs and dogmas down our throats, this sad scenario is unlikely to change.
LGBT-phobia is constantly regarded as natural and many people hide behind the claim of freedom of speech to validate their prejudiced discourses.
Hate speech, which perpetuates discrimination against social minorities, is not an opinion.
This post first appeared on HuffPost Brazil. It has been translated into English and edited for clarity.
Popular in the Community