Blindsided: A True Story of One Man's Crusade Against Chemical Giant DuPont for a Boy with No Eyes by James L. Ferraro (with Laura Morton).
Midnight. I was in prep mode for an interview with the Lawyer who took on a chemical giant in a decade long battle to ultimately gain justice for a family that suffered as a result of an unforeseeable (or was it?) event.
It's not always that a person comes across a Lawyer who's in it for his heart and for humanity, but I was about to be on a call with him to talk about his new book that covers the story that began almost 30 years ago.
I like legal dramas. The real life stories (although I wish those were fiction) like Erin Brockovich, and the series Making A Murderer. I also like legal fiction like Suits (Hello!), and the new season just started!
The book Blindsided is different though. It hits close to home. This is a story about a woman who was out for a walk (November 1 or 2, 1989) when she was completely misted with an unknown substance that came from the farm she was walking near. At the time she was six months pregnant. Initially, she thought it was just water. It was colourless, odorless and seemingly harmless.
This wouldn't seem so important until you learn that as a result of that one day Donna Castillo would give birth to a child with a significant disorder. He was born with no eyes. She didn't link the event to her son's disorder until it was brought to her attention from a support group she was involved with. There were other families like hers with similar stories. The very specific disorder her son had was being connected to the chemical Benlate. At that point, she decided to ask for help. Investigations later proved that she was sprayed that day with the fungicide Benlate DF.
This woman could be me. I thought about how careful I am in choosing products and groceries for our home. I thought about the walks I would take when I was pregnant (it's good for Mom and Baby). I also thought about the absolute lack of control when the Laws aren't there to protect us before or after the fact.
Blindsided is every person's fight. Immediately I'm in Jim's corner. I mean he's the hero that showed up for the Castillo family when the opponent was unthinkable for many larger legal teams. The Castillos were at a loss as they were turned away again and again. Lawyers knew the fight would be long and costly.
Already in awe of the story, and the battle that Jim Ferraro of Ferraro Law Firm endured on behalf of the Castillo family. I was about to have a call with him to learn even more.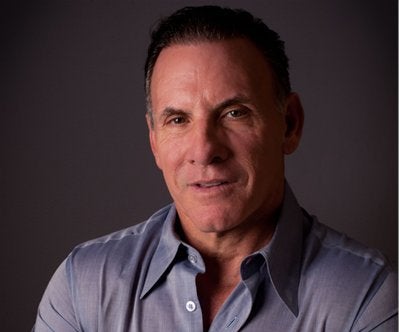 James "Jim" Ferraro founded the Ferraro Law firm in Miami, Florida in 1985 and the law firm of Kelley and Ferraro in Cleveland, Ohio in 1997. The firms now handle over 50,000 cases and are known for their Mass Tort and Tax Whistleblower practices. Jim's work in his practice has gained positive verdicts and settlements in the billions for his clients over the years.
Jim is not shy to talk about the challenges he faced and work ethic that he needed to succeed during this case. In his book, he shares about the toll the early years took on his personal life. In the Acknowledgements, Jim recognizes a long list of those who supported him along the way.
I asked if the size of the giant he would be up against was a draw for him to take the case. I wanted to know did he like the thought of the fight?
Jim often refers to the opponent as Goliath and he the Gladiator. Jim was candid. Fights like this begin in a more somber reality. He was not afraid of the fight, but he initially wanted to save the Castillos from years of stress. He could advise them to just move on and save themselves from further grief. This is something many lawyers do. It seems ethical. A decade is a long time, and one with no guarantee. Jim was empathetic and wanted to help. He knew he had to find something solid to go up against this Goliath with.
The book covers how he found the animal studies that gave him what he needed to move forward. The studies would link the chemical to the outcome when the Castillo's son was born with no eyes. This science would bring up another big debate and the questionable use of the "Junk Science Defense" in the courtroom.
Blindsided includes an autobiographical feel which adds to the story. Jim writes about his life. He talks about his upbringing and his strong family ties and values. Jim recounts his path to becoming the Lawyer that he is and how he holds onto the values he inherited from his immigrant father and his ancestors.
On top of this success Jim is grounded in this heritage and comes across as a very proud son and father. He lives in Miami, FL and has five children.
I asked if he recalled a time during the decade long case when he needed to draw on these values and lessons.
Jim talked about his 18-hour days when he had very little sleep. He'd wake up and go for his run, to keep his head clear. To get through these days he would call on his family values and the lessons he learned of hard work to keep him going.
It's been over 20 years since the case. Many people begged Jim to write the book. When he finally decided to move forward on the project he developed his team that would help bring the book into readers hands worldwide.
Jim worked with accomplished writer Laura Morton as a contributor to the book. Laura would be the one to convert his legal speak into something even I could get into.
I was curious about the process of finding a contributor and going to press. It was a matter of fact. Jim reached out to find the right team members and at this point in our conversation, he acknowledged his friend Christian Slater for connecting him with Laura. I had to take a pause. That name rings a bell. In fact I learned later that you will hear the charming tones of Christian's (can I call him that?) voice on the audio version of Blindsided.
Why write a book after so many years?
Especially now in 2017, the story of Castillo-vs-Dupont is highly relevant. Change hasn't happened at the level needed to protect individuals from a similar occurrence. Events continue to happen at a great cost to the people. The book Blindsided brings with it the purpose of awareness. This is a story that needs to be told.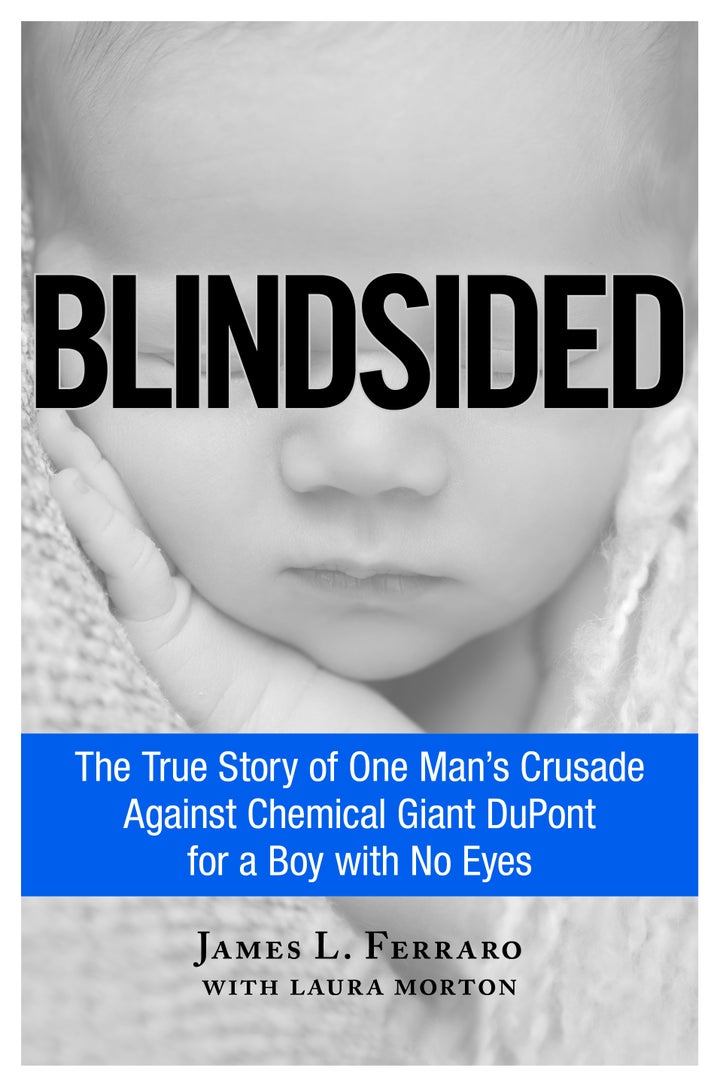 Currently, the USA Environmental Protection Agency (EPA) funding is cut back by a third. Jim explained that at the time of the Castillo event (which was 20+ years ago) the EPA struggled to do their job with proper funding. This concerns him. His reason for writing Blindsided is to stand with the EPA to protect people over the profits.
The chemical Benlate was removed from the market. The case set a precedent as the first of its kind. Jim considers the true change will be when a Law is passed at the Federal level that holds corporations accountable to the information (science/data) that is submitted to a governmental agency for licensing purposes, making that information admissible in court.
*I received a copy of this book to review. I was not financially compensated in any way. The opinions expressed are my own and are based on my observations while reading this novel and obtained during my interview with the Author.*
Popular in the Community