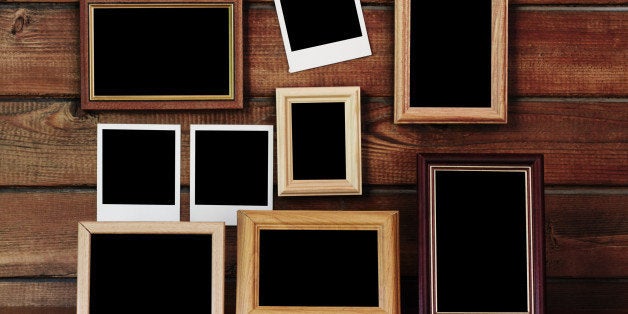 There has been a lot of attention paid to the recent theft of seven Warhol silkscreen prints from the Springfield Art Museum in Missouri, and rightfully so. (For an excellent piece on how poorly the story has been reported, check out Blake Gopnik's piece for artnet) Warhol's soup cans are among the most recognizable pieces in the world, and while the prints that were taken weren't especially rare, the story hit all the major news sites. The FBI has even offered a $25,000 reward for the missing pieces valued at around a half-million dollars.
But for every theft involving a big name from the art world, dozens of other works by lesser known artists are stolen each year. Paintings like Brian Vigue's Alive in the Darkness, a graphite depiction of a woman holding a gargoyle, which was stolen from a juried art show at the Waterville Public Library in Maine. Vigue's piece, valued at $300, was taken from a grouping of more than 100 works on display at the library for the show. And while the price tag doesn't quite match that of the Warhols, the artistic value is just as important to Vigue, who was "disheartened" to hear of the theft.
Pieces like Alive in the Darkness go missing nearly every day, and in such volume that art crime adds up to a multi-billion dollar illicit industry. Though a large share of art is taken from museums, galleries, and libraries (as well as a wide-array of other venues), the location from which most art is stolen is private homes.
The best advice for those who have art in their homes is to be leery of who you let into your residence, especially contractors with whom you don't have an established relationship. Keep track of who does work in your house. And don't share information with others about the value of your art and other valuables. It's not just the Degas drawing that was handed down to you from your grandmother that will catch a thief's eye; it could be your drawing of a woman holding a gargoyle, too.
Calling all HuffPost superfans!
Sign up for membership to become a founding member and help shape HuffPost's next chapter