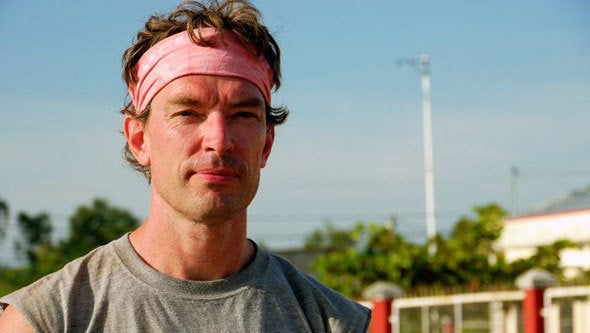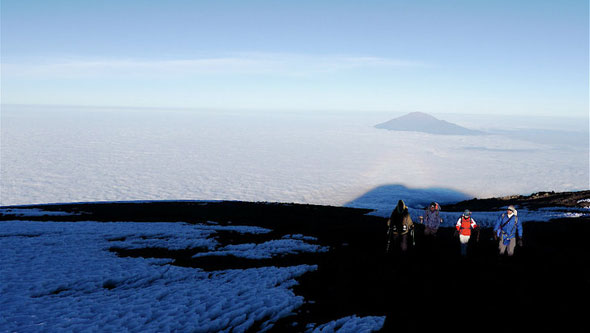 For two years, Paul von Zielbauer has led once-in-a-lifetime trips -- all about adrenaline and altruism -- to corners of the globe even avid travelers might never see. Whether it's biking through Vietnam and building a playground near the Cambodian border or rafting in Peru and building a rural daycare, von Zielbauer's Roadmonkey expeditions promise serious adventure and compelling service projects so powerful they can change your life.
Jetsetter caught up with von Zielbauer (in between trips to Patagonia and Nicaragua) to get all the details on globetrotting with a purpose. Visit Jetsetter for more inspiring vacation ideas across the globe.
--By Sara Morrow; photos provided by Roadmonkey
Jetsetter: What first gave you the idea for an adventure philanthropy travel outfitter?
Paul: It all goes back to the backpacking trip I did through Europe after college. I grew up in Illinois and went to school in Iowa, so my world was pretty small. And after I graduated in 1988, I took trains across the continent into Eastern Europe, traveled around North Africa, and afterward, came back to Chicago and took a job at a consulting firm. I would think back to how amazing that experience had been, while I was sitting in my cube every day wearing a suit.
A year later, I was in my cube listening to live reports of the Berlin wall falling on my transistor radio. All I could think was "I should be there, not here!" It got me thinking that this travel thing wasn't just to get your ya-yas, it's actually educational, fulfilling and substantive. It stays with you. Like any good relationship, book, experience, you want more of it.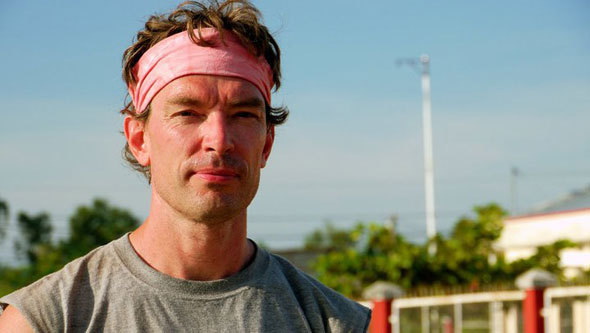 You spent much of your career as a reporter for the New York Times. So when did that formative trip start to materialize into Roadmonkey?
I had the idea about three years ago, while I was still at the Times. I knew it had currency, but you can't be a decent reporter and run a business in your spare time. I let it sit for awhile, then realized that my Times career wasn't making me as happy as it had in the past. I used my vacation time to run two test expeditions, and I left the paper in September 2009 to work on Roadmonkey full time.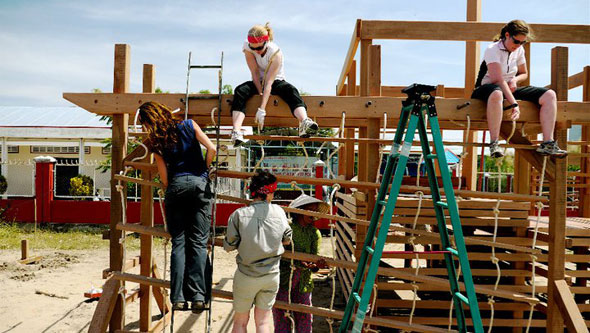 And since then, you've led every Roadmonkey expedition. Any favorites?
That's difficult, but if I have to choose, I'd say Vietnam. It's our flagship trip, and I did it first because Vietnam is the country I know best outside my own. When you go for the first time, it just blows your mind. You truly feel like you're on the other side of the world, and your senses are on fire.
On the biking expedition, we take people to places they'd never go on their own, cycling through the highlands and visiting tiny villages. We meet people you'd never meet otherwise. They're blown away seeing us, and we're blown away getting to know them. I've done the Vietnam trip three times now, and each time the Roadmonkeys on the trip say they're amazed by what they saw, felt and experienced.
But as the company grows, surely you can't go on every single trip.
Up until now I have, and I will for a few more months -- but starting in June, I won't be going on every trip. I can't lead 20 per year, so I'm starting to train an extremely bright, accomplished group of co-leaders that will become Roadmonkey leaders. I'm no kung fu master, but if I were, it'd be like I'm the master and they're my students, and the best will get to go and teach. This way we can offer the Roadmonkey experience to more people. I'm talking family trips, experiences for retired people who are still active and more.
As you start expanding, where are you looking to host more Roadmonkey trips?
I'm excited to start offering expeditions to Bolivia, Loas and Albania. We'll have trips there this year and next. Scouting out new destinations is a lot of work -- I personally vet all our nonprofit partners and the itineraries we arrange. Not every country is Roadmonkey territory -- in fact, most aren't. But Albania, for instance, puts you right next to Italy and it's got Alps, incredibly backcountry, wildlife, cave diving, but it's undeveloped and has a lot of need. Those three countries are right for adventure philanthropy.
Speaking of destinations that are right, what type of traveler is right for these trips?
Someone who's low maintenance. People who come on our expeditions are looking to Roadmonkey to do something different and change the way they travel. They're a combination of smart, tough, good-humored and well-educated, and they're willing to live on a country's own terms rather than expect the country to live on their terms.
Describe the average Roadmonkey.
It's mostly women between 25 and 45. But it's not all women, and in fact, I don't understand why more single guys don't get involved!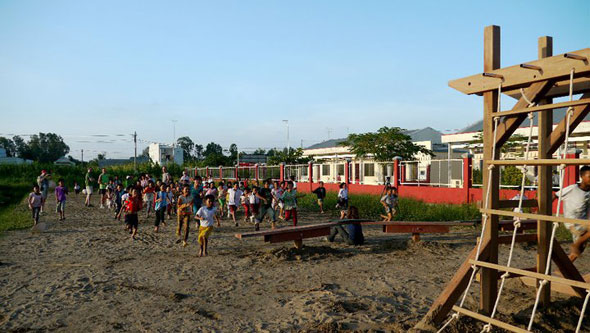 Calling all dudes! All your expeditions are pretty active -- what are the fitness requirements?
I get this question a lot. The typical Roadmonkey is not a super athlete. You need to be in shape, sure, but you can do that in a couple of months with some effort and dedication. These are people who have serious careers, so it's not like they're at the gym seven days a week. These are people who enjoy challenging themselves.
Tell us about some memorable Roadmonkey moments.
The best moments are the ones that involve planned serendipity. Our whole point is to get off the beaten path and allow spontaneity to influence our schedule. In Vietnam for the past few trips our route taken us past this crashing waterfall. We stopped to climb it and just played in it -- it was a total break from the heat and the exhaustion. It was awesome. It wouldn't be Roadmonkey if you didn't happen on this amazing site and stop and play in a waterfall.
This is definitely not your typical outfitter.
That's especially true climbing Kilimanjaro. For every person that climbs, you've got three porters climbing with you, carrying your things. So for a group of 12 Roadmonkeys, we often have 36 porters. That's 36 people who don't speak much English, working incredibly hard to carry your gear up to 15,000 feet.
So we started this tradition, where we all have lunch together on the trail, and we ask our guides who speak both Swahili and English to lead a Q and A, so we can all get to know each other and learn from each other -- it's never just a transactional experience.
What about the blooper reel? Any hiccups along the way?
I've had plenty of people get sick eating something that didn't agree with them. Now, I've had stomach viruses enough that I understand how bad you feel, but I promise, you're not going to die. One traveler was giving me the name of her son in case she passed from food poisoning. I told her, "OK, but just so you know, I'm not making your funeral arrangements and I bet you'll be on your bike tomorrow." Sure enough, the next day she was on her bike. Most of our trips go off without a hitch, but just in case, I'm certified as a Wilderness First Responder.
You sure have put a lot into this company -- what drives you to keep scouting and keep leading expeditions?Obviously I didn't get into the business of adventure philanthropy to make a billion dollars. This isn't Twitter or Facebook (laughing). But I've realized that I get real gratification from seeing other people's horizons expand. We're a weird hybrid of an adventure company that does service, too. It's adventure travel for a purpose.
Two months ago, I was in Vietnam, and the group was building a playground for children in a very poor area in the Mekong Delta. We spent four days, building that playground from start to finish, in the rain and in the delta heat. And when it was finished, watching those kids climbing on it, people on the trip were getting really emotional. There were two guys on the trip, the architects who designed the playground. I shook their hands and said "Congratulations," and they couldn't speak. That moment makes it worth all the plane rides and all the scouting. Those people are going to go home and they're not going to forget this, ever. And that's what Roadmonkey is all about.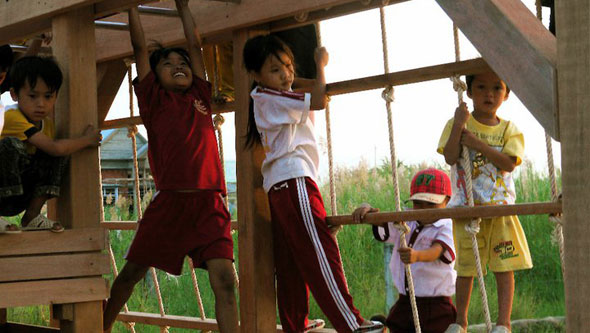 Related