A friend of mine told me that he had recently met a Vietnamese man driving a tuk tuk in the streets of Phnom Penh. I didn't think too much of it at the time because I thought my friend just wanted me to come along for the bus ride from Saigon to keep him company on his weekly commute. But when the opportunity came for me to visit Phnom Penh, I wanted to meet this mysterious tuk tuk driver. My friend wasn't able to tell me anything more about him because his Vietnamese language abilities are limited, and so I came in there completely unknown and unsure about who I was going to meet.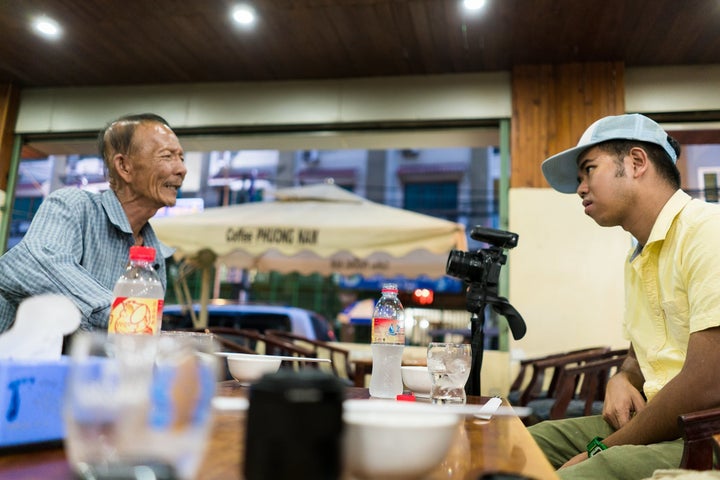 Mr. Vu's story began even before he was born. His parents, originally from China, fled south towards Vietnam during the Japanese invasion that started in 1937 and shortly before the start of WWII. His parents found themselves in Saigon, but because of an already established Chinese community around the District 5 area, they wanted to go somewhere with less competition. Phnom Penh was the closest destination and this was where Mr. Vu was born and raised.
Many years later, with the Khmer Rouge taking power, and the atrocities of Pol Pot and his regime, Mr. Vu was forced to run away. This new government in Cambodia was creating a genocide that set out to eliminate all social classes. Artists, musicians, intellectuals, and foreigners, including the Vietnamese and Chinese residents, were to be killed off. Many city dwellers were sent out of the city to do hard labor and eventually (likely) murdered. The exact amount of people who died during and this reign is still unknown, but estimates range between 2 to 3 million. If this aspect of history is new to you, then a great starting point would be to watch the 1984 movie The Killing Fields, which somewhat accurately represents these tragedies in Cambodia.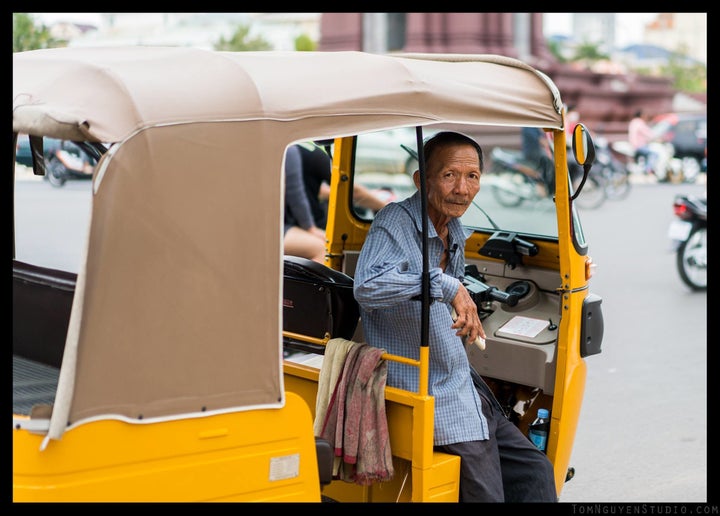 Mr. Vu and his friend fled by foot at a moment's notice. They didn't have time to say goodbye to their families. The two finally made it to Saigon after a month of running with nothing but the clothes on their backs. The harsh conditions of escape meant ear starvation. The two had to exchange the clothes on their backs for rice. They had to eat whatever they could find, from leaves to insects.
To take the same journey from Phnomh Penh to Saigon now by car would take seven hours, factoring in the visa and border crossing formalities. But Vietnam during this period was also in turmoil from the many years of war that scourged the entire country.
Mr. Vu spent about two months in Saigon to recuperate. His friend was ethnically Vietnamese, so he had some connections there to assist them. Eventually, they both found themselves in My Tho, a small Mekong Delta city. Of course, then, it was an even smaller town with more dirt roads than paved ones.
This is where he lived for 10 years, selling ice cream.
Gradually, Mr. Vu went from knowing no Vietnamese whatsoever to acquiring the language with incredible proficiency. In fact, my friend who has been living in Vietnam for seven years, speaks and understands the language at a tiny fraction of what Mr. Vu can comprehend as well as communicate.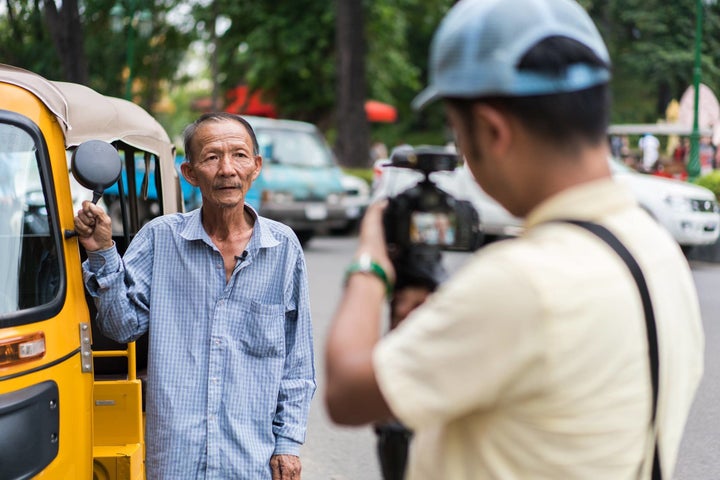 Eventually, with the fall of the Khmer Rouge, primarily due to Vietnam's involvement and capture of Phnom Penh, a new Cambodian government was established, which paved way for Mr. Vu's return and reunion with his family. The Khmer Rouge was not completely disbanded and Pol Pot fled towards the Thai border where he died in 1998. Again, I want to reiterate that I'm just skimming the surface by describing overarching events. The Vietnamese and Cambodian conflict was long and eventful. What I would suggest to everyone reading this, is to dive deeper into this complex history. It is for this very reason that I chose to document Mr. Vu's story. He lived that history. To my benefit, he was very eager to share and I wanted to preserve his story because this era does not have a lot of primary sources.
After some sense of stability was restored in the two nations, Mr. Vu returned to the streets of Phnom Penh searching for the familiar. But everything had changed. His home and his family were no longer there. Eventually he found his brother selling herbal juice in the streets and they were reunited.
Since then, Mr. Vu sold ice cream for many years in Phnom Penh. He got married to a Chinese woman as well. Then he became a motorbike taxi driver. And for the past ten years or so, he's been driving a tuk tuk around. If anyone ever happens to be in Phnom Penh, keep your eyes out for a bright yellow tuk tuk and Mr. Vu. He'd be happy to meet you and to share his story of an often overlooked part of history.
Related
Popular in the Community