One Million Moms (1MM) is back at it again, this time completely freaking out about H&M's new "She's A Lady" campaign.
The retail giant's empowering ad, seen above, features a number of different women from various walks of life, but the right-wing "family" group, which is a division of the American Family Association, is taking issue with its "skimpy lingerie" and a portion of the ad when two women kiss underwater. The organization released a statement saying:
1MM is not sure of H&M clothing company's thought process behind their new television ad, but if they are attempting to offend customers and families, they have succeeded. H&M's newest "She's A Lady" commercial includes a woman wearing skimpy lingerie and ends with two teenage girls kissing while underwater. Parents find this type of advertising inappropriate and unnecessary especially since H&M's target market is teens.
According to PinkNews, 1MM previously released a version of the above statement that called out H&M for "includ[ing] what appears to be a man dressed as a woman in one segment." However, blogger JoeMyGod pointed out that the model in question in the original statement is actually world-famous boxer Fatima Pinto, who identifies as a cisgender woman.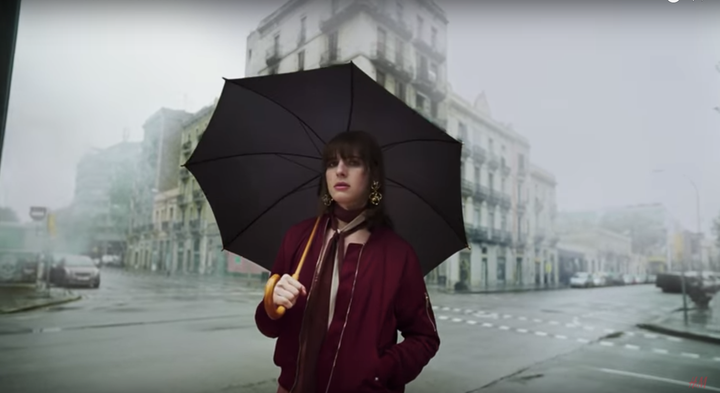 In an email to The Huffington Post a spokesperson for H&M responded to 1MM's outrage:
"With this campaign we want to celebrate diversity and encourage women around the world to be who they truly are. We don't take a religious or political stand, but we want to show H&M is all about inclusiveness and diversity. We want to inspire customers to be true to self and dress their personal style. Everyone is welcome at H&M."
Thanks for this amazing ad campaign, H&M! If you're pissing off One Million Moms then you know you're certainly doing something right.
Calling all HuffPost superfans!
Sign up for membership to become a founding member and help shape HuffPost's next chapter
BEFORE YOU GO
PHOTO GALLERY
Celebrities Who Have Come Out As LGBT