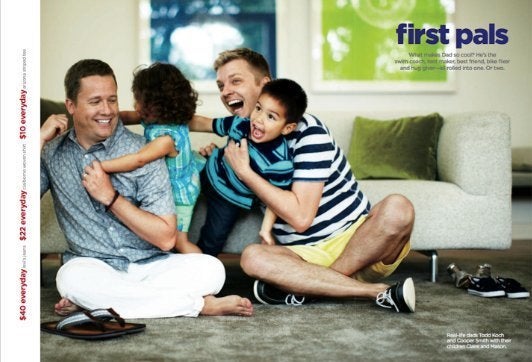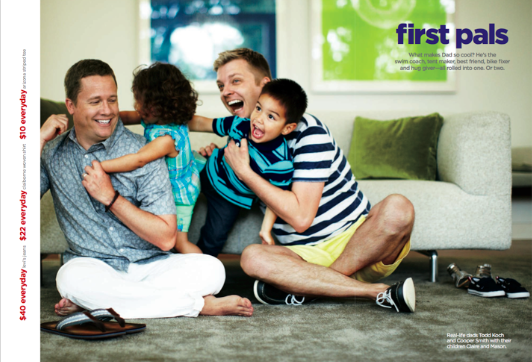 Our persistence will pay off! One day we will answer for our actions or lack of them. We must remain diligent and stand up for Biblical values and truth. Scripture says multiple times that homosexuality is wrong, and God will not tolerate this sinful nature.
They recommend that members write "REFUSED... RETURN TO SENDER" on their June JCPenney book when it arrives. They also recommend calling, emailing, visiting to complain to a manager, and cancelling your JCPenney credit card account.
This would be funny if it wasn't so awful. I can imagine the handful of moms aggravating their poor mailmen or torturing the manager at their local JCP. I almost thought OMM might ignore this one since clearly their efforts last time had less than no effect.
Come on, OMM, aren't there some hungry children to feed or some homeless to shelter? Isn't it time to stop wasting so much time and energy over who someone loves? After all, if this really is about God, he is about love. And I don't think he'd be thrilled with your hateful behavior.
Besides, this is setting a terrible example for your children. Since it's them you claim to protect, shouldn't you be teaching them that everyone is equal and God loves all his little children? The time to come together is now. This stuff is a foolish diversion.
Should you want to reach out to OMM to voice your opinion, you can contact their parent organization, the American Family Association, by emailing them: contact@afa.net
Popular in the Community