This time, the group has its sights set on ABC's "The Muppets," arguing that the hotly-anticipated ABC reboot is "not what Jim Henson imagined and created" for the series in its original, 1970s incarnation, "The Muppet Show."
"The puppet characters loved by kids in the 1970s and 1980s and beyond are now weighing in on abortion and promiscuity," they wrote. Pointing to Miss Piggy self-identifying as "a pro-choice feminist" and how Kermit the Frog "doesn't wear pants," they continued, "Many parents unknowingly will let their children watch an episode only to find out its perverted nature too late, unless they are alerted ahead of time ... How many parents want to explain the punchline of sexually charged jokes to young children?"
"The Muppets" has, of course, taken a decidedly mature approach in terms of marketing, with Miss Piggy and Kermit the Frog announcing their "split" during an ABC summer press tour and advertisements touting the show's "full-frontal nudity."
While "The Muppets" is very much a 21st century take, One Million Moms seems to forget that Henson always intended his now-iconic characters to appeal to audiences of all ages with a grown-up sense of humor.
"Small children will love the cute and cuddly characters. Young people will love the fresh and innovative comedy," the muppeteer, who died in 1990, wrote in his original 1976 pitch for "The Muppet Show," Tech Times reports. "College kids and intellectual eggheads will love the underlying symbolism of everything. Freaky, long-haired, cynical hippies will love our freaky, long-haired, cynical muppets because that is what show business is all about."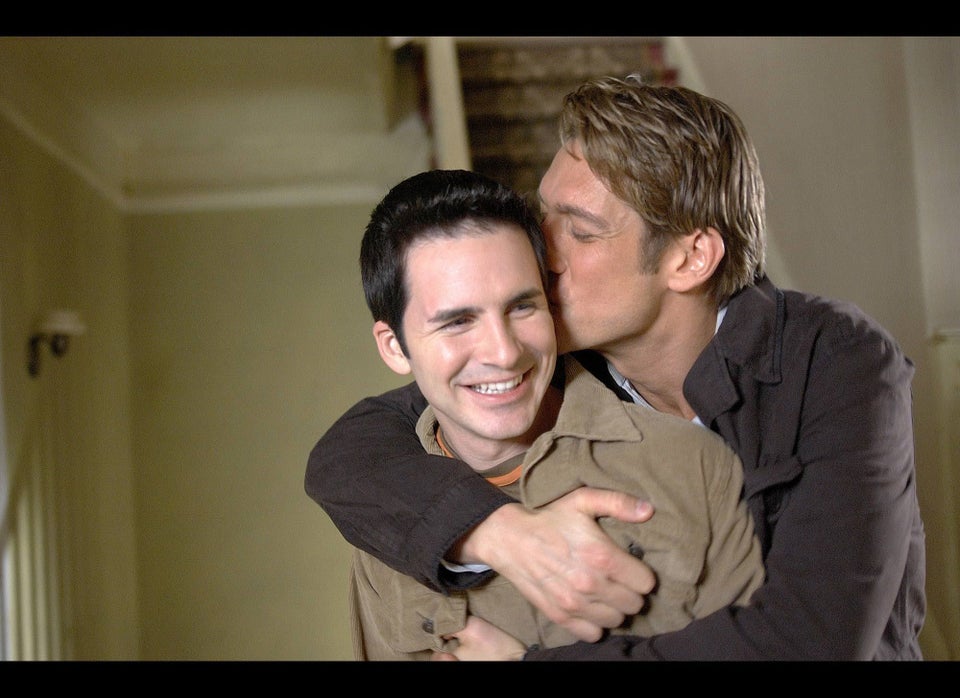 Favorite Gay TV Couples
Popular in the Community