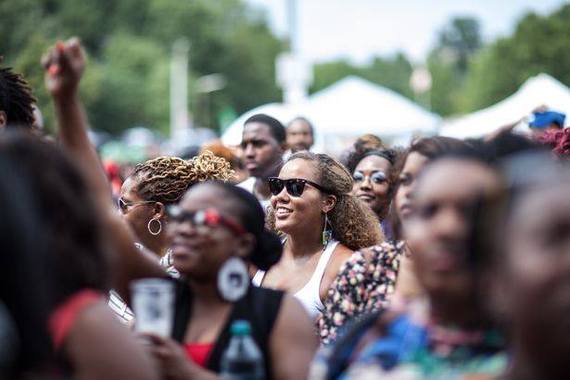 ATLANTA, GA -- Black music is celebrated all June for Black Music Month. However the celebration is back this fall, earlier this month ONE Musicfest announced its 2015 lineup. Grammy-award winning Ms. Lauryn Hill, The Roots, A$AP Rocky, and Janelle Monae are some of the big headliners at the Southeast's largest urban alternative music festival.
On Saturday, Sept. 12, the six-year old festival will culminate the best of urban music at Aaron's Amphitheatre at Lakewood in Atlanta. The festival attracts music legends and contemporaries like genres like Rock, Hip Hop, Electro, Reggae, Funk, Disco, and Soul. Music lovers can expect to hear from artists like Wale, SZA and Big Krit play for eleven hours of nonstop music.
"ONE Musicfest is a bit of a love fest," said founder J Carter, " It's our modern day Woodstock."
Starting at 12 noon, artists will take one of three different stages. Lawn, reserved, pit and VIP seating options are available at LiveNation.com. Ticket prices are competitive.
Over 15,000 festival goers could see Indie artist Raury playing across from the Roots or Neo Soul artist Sza playing across from Lauryn Hill. While they perform, attendees can visit one of the 50 local vendors or food trucks.
Since 2010, Atlanta has hosted ONE Musicfest. The annual music festival is fashioned to feel like a big family reunion. It is not uncommon for Millennials to dance beside Baby boomers. The festival embraces three-generations of music lovers. Both off and on the stage, the festival hopes to help "pass the torch" to the next generation.
"[The thread between yesterday and today] is needed," Carter said, "ONE Musicfest is the thread."
For more information on the festival visit ONEMusicfest.com or follow ONE Musicfest on Twitter/Instagram @ONEMusicfest with the hashtag of #OMF2015.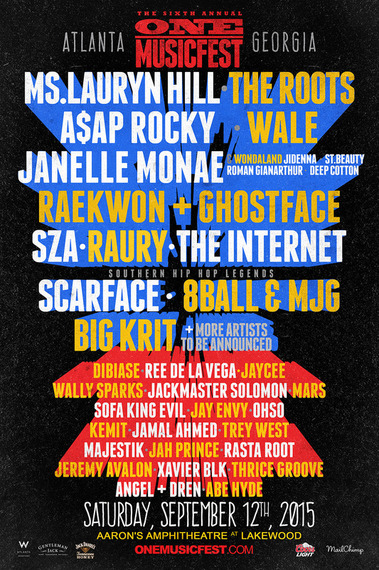 Popular in the Community