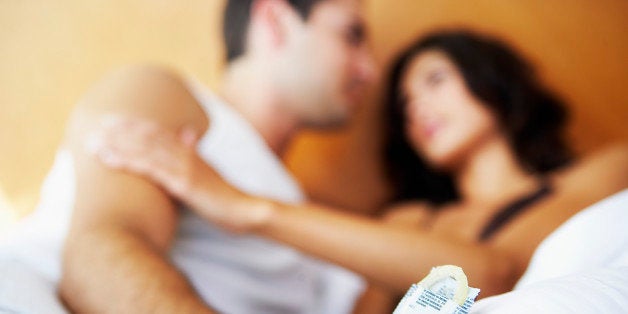 As you're poring over your resolutions this week, add this one somewhere between saving money and learning a new skill: Share the planet.
And we're not done yet -- not even close. In the first month of 2015, 4.3 people will be born worldwide every second. By mid-century, it's estimated that we'll be ringing in the New Year with almost 10 billion of our closest friends. There's not enough champagne to go around (especially since climate change may bring the end of wine from the Champagne region).
More importantly, there's not enough planet to go around. Remember those studies showing huge losses in wildlife populations and extinction rates at least 1,000 times the natural background rate? Human population growth and our habitat-destroying, climate-changing appetite for meat, energy and other resources are among the biggest threats to wildlife and the environment.
This is where your New Year's resolution matters: We can choose to share the planet... and the choices we make today will influence the future for wildlife and us.
In fact, you can start on New Year's Eve, traditionally the busiest night of the year for getting busy. By remembering to use contraception, you can avoid contributing to the 51 percent of unplanned pregnancies in the United States. (At the Center for Biological Diversity, we're doing our part to help people keep their resolutions by giving away 40,000 free Endangered Species Condoms across the country this week.)
Next week, when legislatures reconvene, you can let your representatives know that you support expanding access to reproductive healthcare in the United States and funding for international family planning programs and education for women and girls so everyone has the tools, information and opportunity to choose if, when and how many children they want to have. You can talk to family and friends about the connection between sex, condoms and wildlife extinction. And you have at least three chances a day, every day, to take extinction off your plate and choose to leave a smaller footprint.
We'll need those smaller footprints because there will be more of us. According to the U.S. Census Bureau, on New Year's Day there will be 320,090,857 people in the United States. By the time the ball drops at midnight on December 31, 2049, there will be 400 million people in the country.
Now that I think about, let's move "share the planet" to the top of the list, because Earth could really use our help in 2015. And maybe it's just me, but it seems that things like affording that next vacation or learning photography -- along with pretty much everything else -- are worth a lot more in a world that's rich with monarch butterflies, grizzly bears and all the amazing creatures in between that inhabit our remaining wild lands.
Related
Popular in the Community