The African Fashion scene has continued to grow tremendously over the years with an industry potential worth billions of dollars. As we experience the rise of new designers, retailers, tech entrepreneurs and path finders changing the face of the fashion industry, there's no doubt that Africa's economy has beamed more light on the immense opportunities evident in this industry while attracting possible long-term investments for its growth.
One of the pioneers paving the way in the E-commerce space is the assiduous and vibrant 29 year old entrepreneur, Olatorera Oniru, Founder of Dressmeoutlet.com, an e-commerce platform with an eye for the global market. Before starting out as an entrepreneur, Olatorera had worked with Fortune 500 companies such as Ericsson as the head of sales Governance, MTN Account in the Sub-Sahara African region; Bank of America Merrill Lynch as a senior analyst and with General Electric as financial management intern.
Olatorera is passionate about Africa, change, entrepreneurship and development. She has been involved with many prestigious leadership events. Her passion includes Innovation, Poverty Alleviation, National Development, Good Governance, Happy People and her activities include spending time with her Husband and children.
I recently had a chat with Olatorera about her entrepreneurial journey, growth and future plans for her thriving company, Dressmeoutlet.com.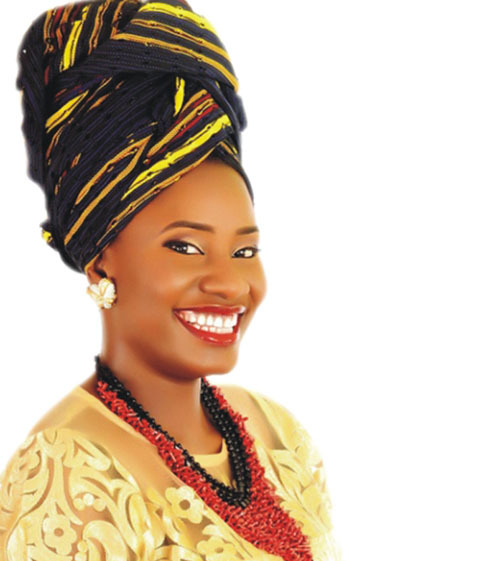 Let's talk about DressmeOutlet.com. What inspired the birth of your company?

Dressmeoutlet.com is Africa's most fashionable, quality-focused and customer-centric online retailer. We retail fashion and beauty products to help our customers look good and feel good. Dressmeoutlet.com's customers are our foremost partners to the growth of Dressmeoutlet.com and the fashion industry and thus, we aim to please every step of the purchase journey. Dressmeoutlet.com was inspired by the yearn to make Africa greater. Africa is an amazing continent rich in natural and human resources but setback by decades of challenges due to corruption and inappropriate handover of leadership and power. Everyone with a good heart wants to see the greatness of Africa re-invented and as soon as immediately.
Given that you're an African brand with a global audience; what measures do you use to track the success of your brand?

At Dressmeoutlet.com, we have several factors that we use to measure the company's successful growth. Customer loyalty is tracked by the amount of repeat customers we have and as of today, over 70% of our customers are repeat buyers. This excites us because it lets us know that our customers love the products and services they received from Dressmeoutlet.com, significant enough to continue buying more items now and in future. Our return rates are also extremely low proving our points of high-quality, thoroughness and great customer service equals success in retail.
Our physical products are high quality and when converted to digital products with thorough precision we directly ensure the lowest rate of returns and exchanges possible. We also ensure on-time delivery of all orders placed and continue to monitor our growth rate to ensure that our high level of diligent customer service will not falter at all even when demand for our products and services increases massively across borders. At Dressmeoutlet.com, we also track referrals; referrals from our repeat customers are one of our strongest growth factors.
Give us an insight into the selection and general planning process of the products retailed on Dressmeoutlet.com. What criteria do you use to select brands to work with and products to sell on your platform?

Our foremost goal is to ensure high-quality. We want to retail only the very best. Beyond that, we also ensure branding, style, design, innovation, creativity and size, scale and mass-production capabilities of the designer. We have our bi-annual Cocktails & Dresses Largest Gathering of Made in Africa's Best Event coming up in December this year which brings together supporters and vendors playing a strong role in the made in Africa movement.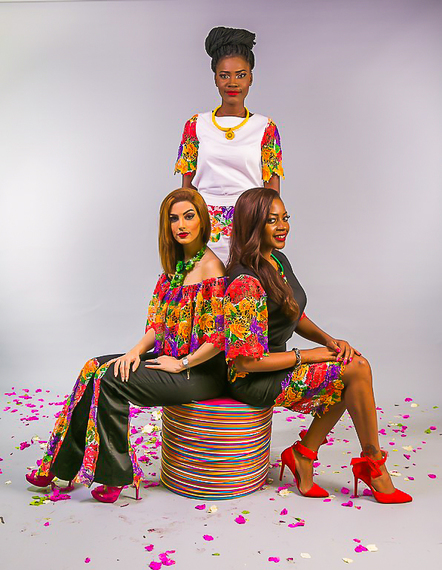 It's been said that the African fashion industry is worth about $30 billion, yet there are several untapped opportunities. What in your opinion would help put Africa on the global fashion map?

It is everything the very best of the industry players are currently doing and more plus growth on a much larger scale. We need to scale and scale rapidly. At Dressmeoutlet.com, we are currently solidifying the base essentials for the scale to be successful. We have ensured an operational process flow that works now and will continue to work when we are hiring thousands of employees and dispatching tens of thousands of products daily. We have mastered what our customers love most about Dressmeoutlet.com, we have discovered what they would love more of and we have figured out how best to continue serving the market on a larger scale. We are working on increasing our suppliers, increasing our inventory, increasing our patents and establishing new innovations and highly creative and unique designs. Within the next 6 to 8 months, we are expecting significant growth in our input, output, processes and resources. Continue to track our progress, we want to make you excited and proud to buy African made products of the highest quality that will last years if not decades.
I must also note that the African Fashion Industry is highly dependent on the past, current and future ecosystem to be successful. We need new entrants filling gaps in the value chain. We need the entire supply chain from cotton farming to retailing established locally and solidly. It truly takes all the players within the ecosystem, committed to excellence, to successfully grow the industry beyond the $30 billion valuation in a few years to come.
As an African woman, what challenges have you faced so far in your startup journey?

The challenges I have faced are not peculiar to Dressmeoutlet.com but to most businesses being run within Africa. Many of us know of the vast challenges and setbacks from poor leadership to bad decisions to underdeveloped infrastructure. At Dressmeoutlet.com, we aim to constantly serve our customers as best as we can while we continue growing. We are highly focused and thus we do not dwell on challenges. Every challenge for us is possibly solvable and so we solve and grow, quickly and efficiently. If we cannot solve, we find another route to arrive at the same milestone agenda. We limit excuses and we maximize results. Many times, we have found ourselves serving as consultants to partners in other industries. We give business development and business innovation tips to our service providers where necessary or solicited. If we can help them succeed, we are directly helping Dressmeoutlet.com grow too. We aim to impact lives beyond our current mission and vision. We are strongly built on partnerships and collaborations. We get the best value from all our partners in the value chain.
Our foremost goal remains to ensure that our customers find and shop for and receive in a timely manner, products from Africa that they love and will tell people about. The fashion and e-commerce industries are very exciting. Anything involving innovation and uniqueness is worth it especially when you see the results and attain the milestones.
What major milestones has Dressmeoutlet.com achieved so far and how did you get there?

Dressmeoutlet.com dispatches daily and globally. We have 99% positive testimonials on our products and services. Also noteworthy, over 75% of our customers are repeat buyers coming to Dressmeoutlet.com frequently for more. We have built our inventory suppliers across Africa to over 50 SMEs and growing daily. By 2017, we will have over 150 vendors across Africa retailing via Dressmeoutlet.com. A significant percentage of our vendors also retail exclusively via Dressmeoutlet.com while they focus on manufacturing. Dressmeoutlet.com's team is currently made up of over 25 whizzy graduates and are hiring on a daily basis; currently looking for MBAs and assertive graduates with Master's degrees to head certain sales and operations leadership positions. We are growing and are projecting significant first year sales. Black Friday and Christmas sales this year will be momentous with discounts of up to 80% on over 10,000 high-quality designer products.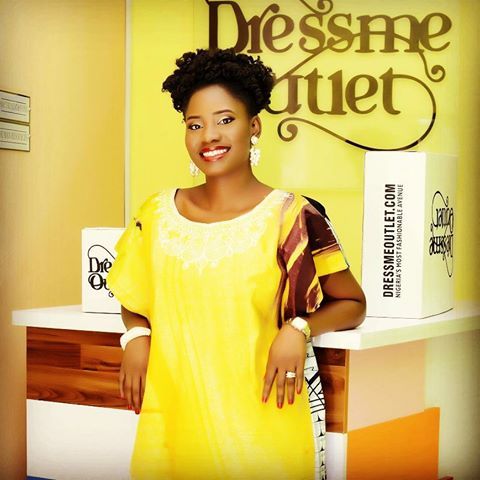 What should we expect from DressmeOutlet.com in 5-10 years time?

In 5 to 10 years, let's base our expectations on Africa. We want Africa to boom. We want Africa to narrow the gap between our current state and the world's most developed nations. We want to see poverty alleviated and unemployment rate reduced. This requires Dressmeoutlet.com, all other entrepreneurs in technology, agriculture, mining, government, and other industries to be dedicated to the growth plan. We want to see the standard of living increased to an acceptable minimum and we want to see less beggars and more entrepreneurs, more innovators and more leaders. We want much more for Africa, for everyone.
At Dressmeoutlet.com, we will continue growing, every single day and will not exactly quantify what 10 years from now will equate but we want to make Africa and the world proud. We want to continue doing good, providing the very best products and maximizing revenue. In so doing, we will employ more, build more partnerships and continue to expand the best of Africa to homes globally.
The path of entrepreneurship can be tough. What ways do you unwind and keep your mind, body and soul at peace?

I love family time and I love a good workout. I also love vacations, a day or two on the beach sipping cocktails would be great but I can't afford to take any vacations right now. My time is maxed out between Dressmeoutlet.com and my family. As a woman, I have to always ensure that my husband, kids and home are well catered to at all times and as an entrepreneur, I have to do the same and more for the ecosystem at Dressmeoutlet.com. When I need a sweet break, I put on my running shoes and go running and let my mind either rest or brainstorm. Either way, I'm sweating and feeling great with the fresh cool wind in Lagos. It's also good to keep fit.
What advice do you have for other African women looking to start a business related to fashion and e-commerce?

Africa needs more entrepreneurs delving into challenging leadership opportunities. Join the challenge, create your path and lead. There are lots of opportunities for change makers, risk takers and ambitious do-ers. If you are spelt and built as one of the three then go for your dreams and make things happen - the world needs you! Don't let anything stop you from doing anything great for the world. You can be and do anything you put your brain, heart and resources to. Don't let gender, race or any other stereotypical grouping hinder you from running the path of your ambitions. You only live once, take risks and grow.
Calling all HuffPost superfans!
Sign up for membership to become a founding member and help shape HuffPost's next chapter