All month long we're giving you behind-the-scenes access to the country's top pitmasters, hog farmers, sauce makers, smoke experts and meat connoisseurs and capturing it all live across Zagat and HuffPost social channels. Tune in every day to ask questions, learn BBQ tips and keep tabs on the action.
Have a favorite 'cue joint of your own? Instagram it with hashtag #ZagatBBQNation and at the end of our trip we'll declare a People's Choice Winner.
Check out the full Periscope footage here:
One of the most craveable sandwiches in America can be found in Memphis, TN.
Most people go to barbecue places for enormous plates of meat. You go to Payne's for the chopped pork sandwich. Generous piles of juicy, coarsely-cut meat are stuffed into a soft bun, then drizzled with Payne's two secret weapons: the spicy, bright housemade barbecue sauce, and a slightly sour, mustard-laced slaw. It's a messy sandwich, sure, but the move is to ask for an extra hamburger bun, to sop up all the extra meat and juice.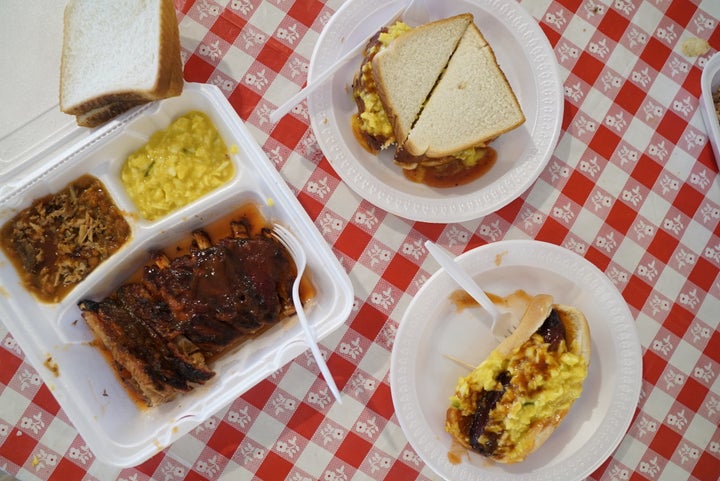 Also worth noting: Payne's is cash-only, and extremely no-frills — meaning don't expect a table, or even a chair to eat your sandwich. Get your order, go back to your car, and down your food in the front seat. Like any juicy meat sandwich, this is the sort of thing you have to enjoy immediately to get the full effect.