Next week, one of our country's most important sources of conservation funding is set to expire. Established by a bipartisan act of Congress in 1965, the Land and Water Conservation Fund (LWCF) uses proceeds from offshore drilling of oil and gas resources to finance expanding and protecting our parks, forests and other public spaces. Over the past 50 years, Louisiana alone has received approximately $215 million from the LWCF to protect such places as Bayou Sauvage National Wildlife Refuge, New Orleans Jazz National Historical Park, and Jean Lafitte National Historical Park and Preserve.

As the founder of Limitless Vistas, Inc. (LVI) - a New Orleans-based youth service and conservation Corps - I am particularly concerned about the impending expiration of the LWCF. Limitless Vistas engages underserved and underemployed young adults in environmental conservation projects in and around New Orleans. Through our program, these young adults are enrolled in AmeriCorps and gain certifications, skills and hands-on experience to excel in the environmental industry. Protecting Louisiana's public lands and waters is extremely important to all of us at LVI, but especially for our youth who hope to one day protect our natural resources as a profession.

Our Corpsmembers have cleared trails and removed invasive species from the Audubon Nature Center, planted trees at St. Bernard State Park, monitored water quality at Jean Lafitte (shown below) and performed an abundance of other projects to preserve our region's parks and natural treasures. And we are not alone: there are over 100 Corps programs similar to LVI throughout the country, all part of The Corps Network.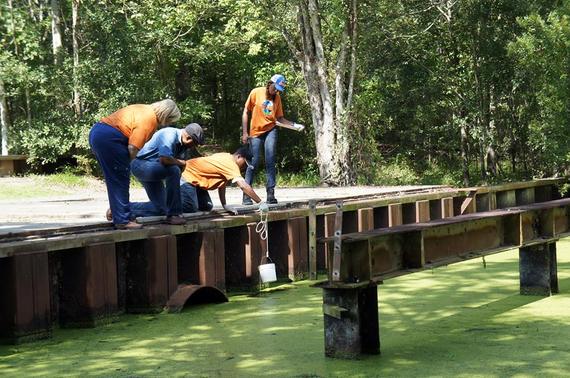 Corpsmembers in all 50 states and the District of Columbia train for environmental industry careers by performing vital maintenance and improvement projects on our public lands. Without stable conservation funding streams, like the LWCF, these projects couldn't happen. Our public lands would suffer and the future of conservation would be in jeopardy without an experienced next generation of environmental stewards to replace our aging conservation workforce.

Funding conservation is also important for our economy. According to the Land and Water Conservation Fund Coalition, "The Outdoor Industry Association has found that active outdoor recreation contributes more than $4.7 billion annually to Louisiana's economy, supports 48,000 jobs across the state, generates $225 million in annual state tax revenue and produces $3.2 billion annually in retail sales and services across Louisiana." In supporting healthy wildlife and public lands, the LWCF supports a healthy outdoor economy.

Funding conservation isn't just important for those of us who work, or hope to work, in the environmental field. It's important for all of us. Money from the LWCF doesn't just fund projects on large, national parks; it supports state and local projects, too. Playgrounds, city parks, bike trails, municipal pools and a myriad of other facilities have been created or maintained through the LWCF. Thanks to this important funding stream, millions of Americans have access to the outdoors.

We need to tell our representatives in Congress to reauthorize and fully fund the LWCF. As it is, Congress has often diverted funds meant for the LWCF to non-conservation related projects. There are already billions of dollars of backlogged maintenance on our public lands. If we want to protect parks and wilderness for future generations, we need to act now.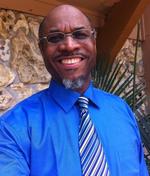 Patrick A. Barnes, P.G. is a professional geologist and founder of BFA Environmental Consultants: an engineering, surveying and scientific consulting firm. He is also the founder of Limitless Vistas, Inc.: a New Orleans-based non-profit environmental workforce development program for at-risk youth.
Related
Popular in the Community